"Inside the booth he was the one in charge. They respected and loved him"
Federico Páez and Noly remember with admiration the figure of Juan Guedes a few days after the 50th anniversary of his death.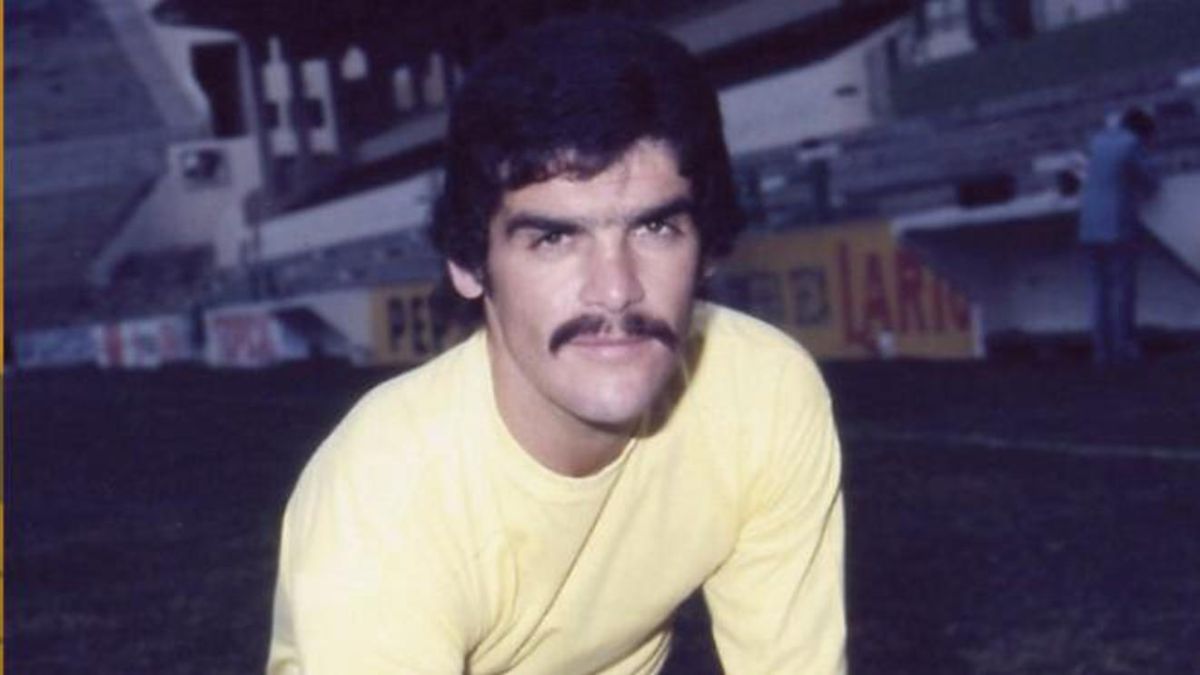 In a new appointment with great legends who passed through the yellow house, Diario AS has managed to bring together, via telematics, two former footballers like Noly and Federico Páez, who marked an era in the 70s and early 80s, to talk of the figure of Juan Guedes on the occasion of the 50th anniversary of his death, which will be held next Tuesday, March 9. Although both did not get to share training with "EL Mariscal" in the old Insular Stadium, they did know him closely as a footballer and he was a mirror for them on the field of play."He was an impeccable person"
When both were asked about their first approach to Juanito Guedes, the first to start is Noly, who played from 1972 to 1982 at UD and who had the fortune to train with the first team on several occasions, remembering that "just the year Guedes died, I started training with the first team. When we played the game during the week, those of us who stood up would call us to complete the 'sparring' team and I was lucky enough to play those matches" .
Of course, he acknowledges, more than fifty years later, that "the first time they called me to train with the first team, I was even afraid of the names that were inside the booth and, precisely, the first who arrived was him (Guedes) . He stared at me and told me to come in holding my head. He was a charming guy. From then on, my nerves began to fade. He had great humility and tremendous affection. He helped young people a lot, as did Tonono ".Now break into the conversation Federico Páez, with 12 seasons behind him in the team of his life (1971 to 1983) and being one of the lucky few who has received the club's Gold and Brilliant badge, after having been linked almost all his life in Las Palmas until 2013, when he retired, to also remember those Wednesday games. "When I played in the Amateur I faced him many times and, I only played once with him in Lanzarote, when UD sent him to us because he was recovering from a knee injury and needed filming. Off the pitch he was a a great friend, an extraordinary and wonderful person, who gave incredible examples within the booth, a true leader ", he explains.
"He helped young people a lot and, if you needed something or had money problems, he did not hesitate to solve it for you. An impeccable person. Inside the house he was the one who commanded and paid attention to everyone, they respected and loved him" , adds
"Their long journeys were a spectacle"
Besides as a person and those moments that they shared in one way or another on the pitch, both speak of their vision as spectators of what it meant to go to see that dream team led by "El Mariscal and Tonono, who was runner-up in the League in the 1968/1969 season. I was fortunate to see him play. When I talk about that time in Las Palmas, the old Insular Stadium, I keep his displacements long, that was a spectacle, when he put long balls to Gilberto I, with that speed he had. A marvel ", says Noly, while Páez adds that" on the field he was an extraordinary footballer. I was another fan of UD Las Palmas and I still follow him. being, but had the misfortune to run into a disease ".
The figure of the captain
Regarding what his figure meant on and off the field as captain, Noly exposes us "the lack of a man there who takes the leadership both inside and outside the dressing room and who commands the game and directs" in the UD Las Palmas today, since "both he and Tonono were not captains just to give the referee a hand. They exercised something else. For young boys who start, people with hierarchy are fundamental and they miss each other" .
"They commanded in all aspects, in any problem they marked the way for the young people. They showed us respect for the institution on and off the field. When you were inside they taught you what behavior you should have. Apart from quality they had plenty on the field, being runner-up in the League. That team could score points at the Bernabéu and at the Camp Nou without problems, "he says.His loss: "The funeral was incredible"
"It was a blow, although it was expected. It was very hard. The funeral from Pius XII, with the people on the balconies, was something incredible," recalls Noly speaking of the transfer of Juanito Guedes' body to the club's headquarters in Pio XII nº 29 and the march from Pío XII to San Lázaro that brought together thousands of people from all over Gran Canaria. Something that Páez also felt with great pain those days, as he tells us that "I remember going with Ernesto Aparicio to the Santa Catalina Clinic to see him and we had a very bad time personally, as with Tonono. I felt it a lot. On the other hand, those two clubs also marked the entity a lot, since they were two extraordinary figures who left overnight. With them we were always up and we had a bad time for a few years until we recovered and reached the final of 1978 King's Cup against FC Barcelona ".
Longing for the quarry spirit
Regarding the memories of that glorious time of the club, Federico Páez highlights his unconditional love for the Canarian player, since "I want the Canaries to always play at UD Las Palmas. Man, if a peninsular comes and is Better than me, because I can put up with it, but I prefer people from the land to play. I was a youth squad and I'm glad that the people here stand out. I would like them to play more today, now you only see two in the starting eleven, three or four ... When I played there were 11 canaries. I want him to win, but with people from here ".
Undoubtedly, a reflection of how much football and this globalized world have changed in 50 years, where borders do not exist and the quarry increasingly serves to balance the accounts rather than to create a symbol of union between the club and its fans.The UD Las Palmas presents the website in honor of Juan Guedes
The UD Las Palmas, through its Foundation, has presented this Thursday at the RC Náutico de Gran Canaria the website in honor of Juan Guedes juanitoguedes.com, as a reason for the 50th anniversary of his death, which is commemorated on March 9, which we are echoing in Diario AS these days.
On this website, the work of the club's counselor and historian, Antonio de Armas Nuez, an extensive review is collected, divided into 37 chapters, of his personal life, through his family roots, childhood and his first steps in the world of football, as well as his extensive career of eleven seasons at UD Las Palmas, where he stood out for his elegance as a player.

Photos from as.com