Barça signs up for the auction for Haaland and Alaba. With his arrival to the presidency, Joan Laporta relives the times of Beckham.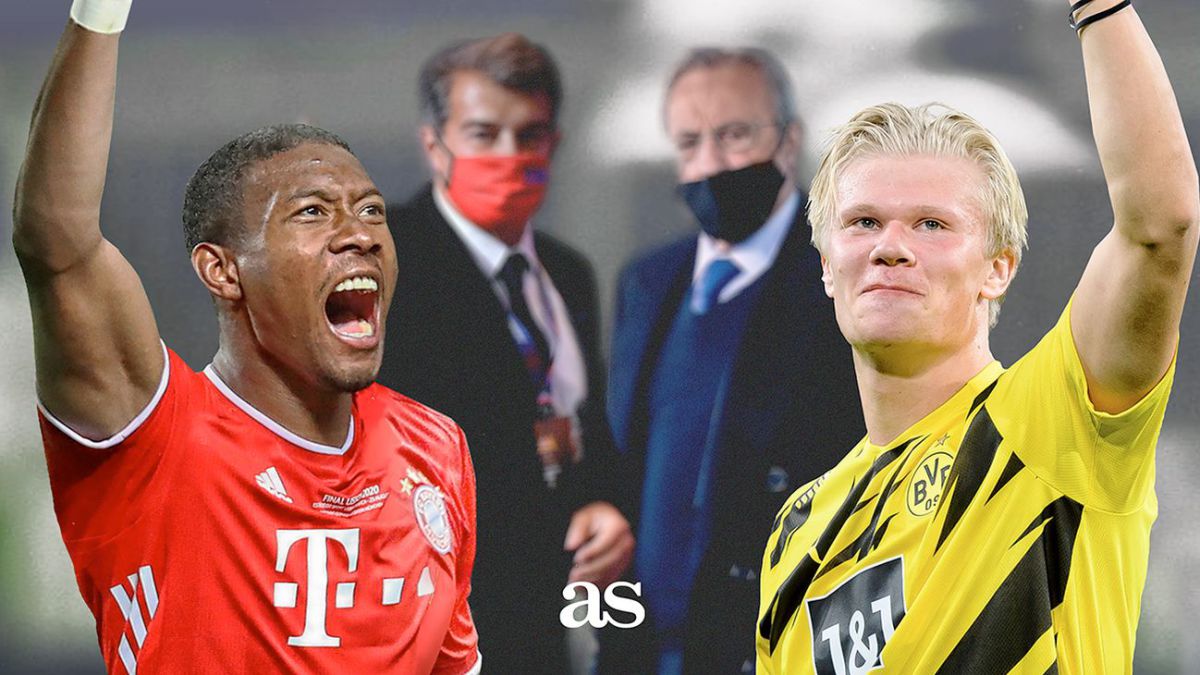 The last time that Real Madrid felt the pressure of Barcelona when they went out in search of a decisive signing was in the fight for Neymar. On that occasion, Sandro Rosell won the game against Florentino Pérez, even if it was at the cost of paying a very high price for the dark architecture of the signing, which ended with Barça condemned. Since then, Madrid and Barça have only competed on the pitch. Since the victory in the elections and the return of Laporta to the Camp Nou box, the competition has also moved to the market. Both entities seek to hunt in the same preserve in search of two highly valued pieces such as Haaland and Alaba.
Both the Borussia Dortmund striker and Bayern's versatile defender have been on Real Madrid's radar for a long time, but the emergence of Joan Laporta as Barcelona president comes to interfere in negotiations that Madrid had already started.
According to this newspaper, the next president of the club held a meeting in Barcelona last Wednesday with Pini Zahavi and Fali Ramadani, agents of David Alaba. Asked about this particular in RAC1, the winner of the elections was out of the game and took a long pause when the journalist Jordi Basté asked him about the matter. "...Is not true". To later say that "my contacts with representatives come from far away. We know how the situation of some players is and if they are interesting for Barça and the possibilities allow it, they can come."
Since the beginning of the campaign, Laporta has avoided talking about proper names so as not to destabilize the team, but he has also steadily dropped that he maintains good relations with the great representatives of the best players. And one of those he knows well is Pini Zahavi, who looks after Alaba's interests, who has already announced that he will not continue at Bayern.
With whom Laporta also maintains a fluid relationship is with Mino Raiola, the representative who brought and took Ibrahimovic from Barcelona doing a great business and who now represents Erling Haaland, a footballer who is in the spotlight of the great teams of Europe
Laporta is aware that this time he goes to battle with less arsenal than his competitors. Barcelona's economic potential is scarce and depends mainly on the sales that the Blaugrana team can make.
What Barça does have is a president with contacts, and who is going to stand up to Madrid in the market. It will not be the first time. As soon as he became president in 2003, Laporta hired Eto'o after playing electorally with the confusion he created around Beckham. The illusion to snatch him from Madrid was great, but he ended up in white.
Photos from as.com