The beast Zion already competes with Jordan and Shaquille O'Neal
New Orleans sweeps Cleveland with 23 power forward points. This is the 49th time he has played 20 or more in his first 60 games. Only the legend did more.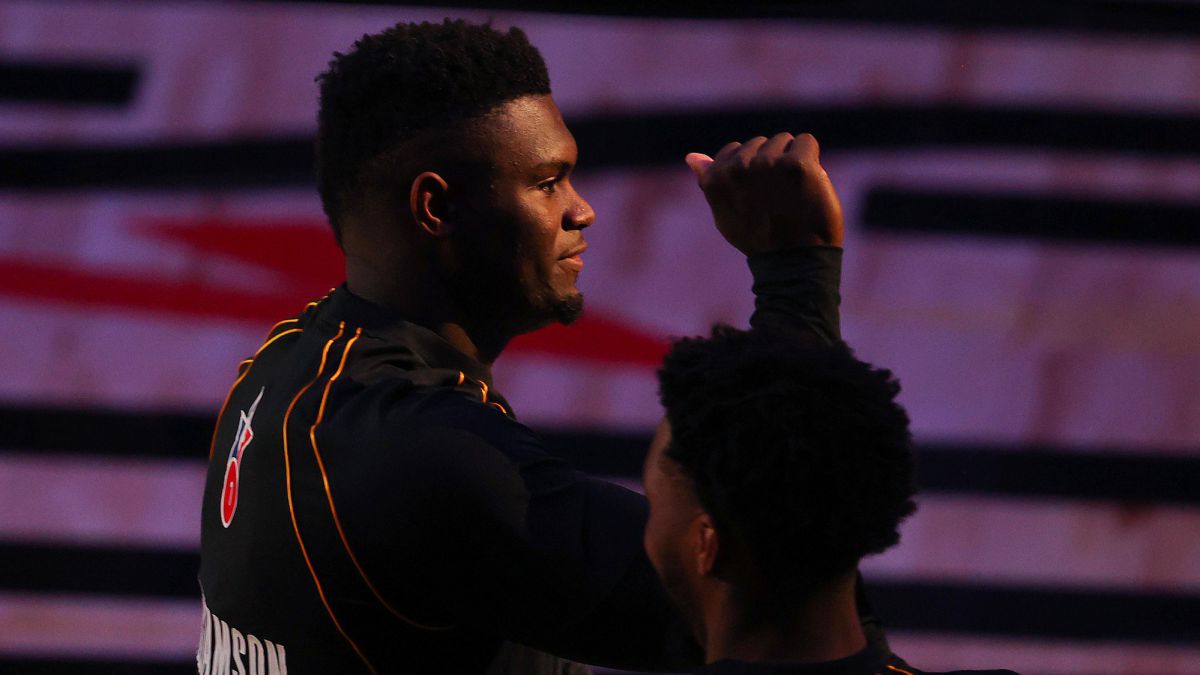 There are players called to greatness since they step on a basketball court for the first time. Michael Jordan, Kobe Bryant, LeBron James… and now Zion Williamson. The power forward for New Orleans Pelicans, the NBA's new all-star, already provoked enormous media attention during his time at Duke that continued with his number one in the draft. His absence in the first leg of his rookie season due to the knee and the hiatus due to the coronavirus in March prevented him from fully enjoying this force of nature.However, all those problems are behind us, and Zion is making its mark. The last, in the resounding victory against the Cleveland Cavaliers (116-82). He made 23 points in just 18 minutes. This is the 49th time he has scored 20 or more points in a career that is counted in 60 games. Only Michael Jordan did more (52) times in that span.
In addition, of the 110 players who have reached 1,000 points in that time (Zion totals 1,457) only he averages 60% in shots from the field. In the 35 matches that this course has, he is on average 25.5 points with 62% in the shot (it would be higher if it were not for his 31.6% from the triple), a combination of figures (points, percentage and matches ) that was not seen in the league since Shaquille O'Neal in the 1993-94 season.
Splendid data that he achieved after the painful defeat against Minnesota Timberwolves, which set off the alarms, and before some Cavs who recovered Kevin Love and Larry Nance, but who were a doll in the hands of Zion and his Pelicans. At halftime they were already losing by 21 points and in five minutes the result was blushing: 100-60. The 30/88 shooting from the field with a 7/32 from the perimeter was too big a slab for Cleveland.
"We knew exactly what we wanted to do. We played loose and free, "said Brandon Ingram, the game's leading scorer with 28 points. Willy Hernangómez closed with 4 points and 6 rebounds in 7 minutes on the court. More in less time, impossible.
Photos from as.com