The avenue takes advantage
The Salamanca team beat Girona by eight points (66-74) and will defend that difference in the 'second leg' match this Friday to be in the Final Four.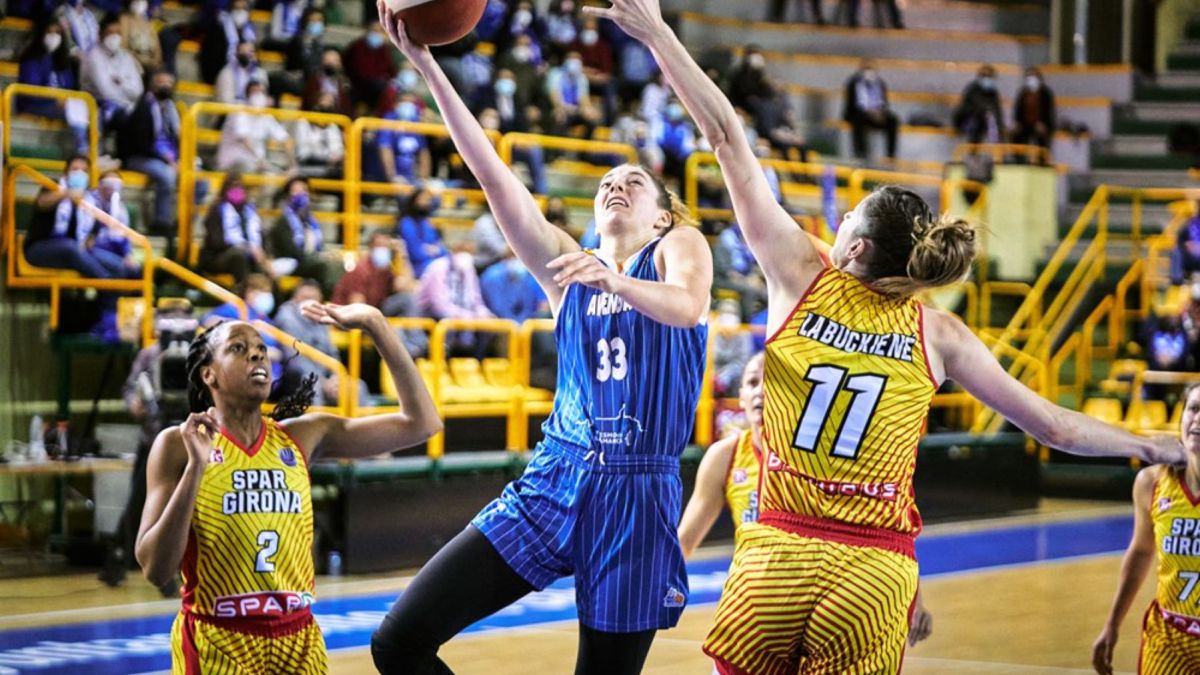 The last time there was a Spanish team in the Women's Euroleague Final Four was in 2012, when Ros Casares (precisely coached by Roberto Iñiguez) and Rivas Ecópolis met in the final. Nine years after that, in 2021, there will be a national representative and, for now, Perfumerías Avenida takes advantage.
The Salamanca team took revenge for the elimination of the Queen's Cup 10 days ago. He beat Spar Uni Girona (66-74) in the first game of the quarterfinals, played in the Salamanca bubble. Those of Alfred Julbe will have to overcome this difference this Friday (7:00 p.m., Tdp) if they want to debut in the continental final phase.
Girona turned the score around in the first quarter (from 4-8 to 9-8), but Avenida woke up after this set and was 9-20. Laia Palau broke the Catalan team's drought with a triple and left the score at 12-20 at the end of the opening round. Roberto Iñiguez's men went up 18 points (28-46, min. 24), but the Catalan team reacted despite not dominating the rebound (24-32 at the end of the third quarter) .
With Labuckiene and a 2 + 1, Girona fell below ten points for the first time in many minutes (51-58) and although it seemed, at times, that Avenida continued to control the match (0-5 of partial for 51 -63), Vasic appeared and put his to six (61-66). The temperance of the Avenida in the final minutes allows them to 'play' with a small mattress this Friday. With 22 seconds to play. Iñiguez asked for calm in attack and Hayes found Hof, who put the final 66-74.
In the rest of the games, the favorites took advantage. Yekaterinburg beat Dinamo Kursk by 13 (67-80), Fenerbahçe by 17 at Galatasaray (74-91) and Sopron Basket by 28 at Lyon (66-94).

Photos from as.com