The alarms go off in the defense of Fuenlabrada
Pol Valentín's injury and the latest annoyances from Juanma and Iribas leave a defense in the picture that is still waiting for Sotillos to recover.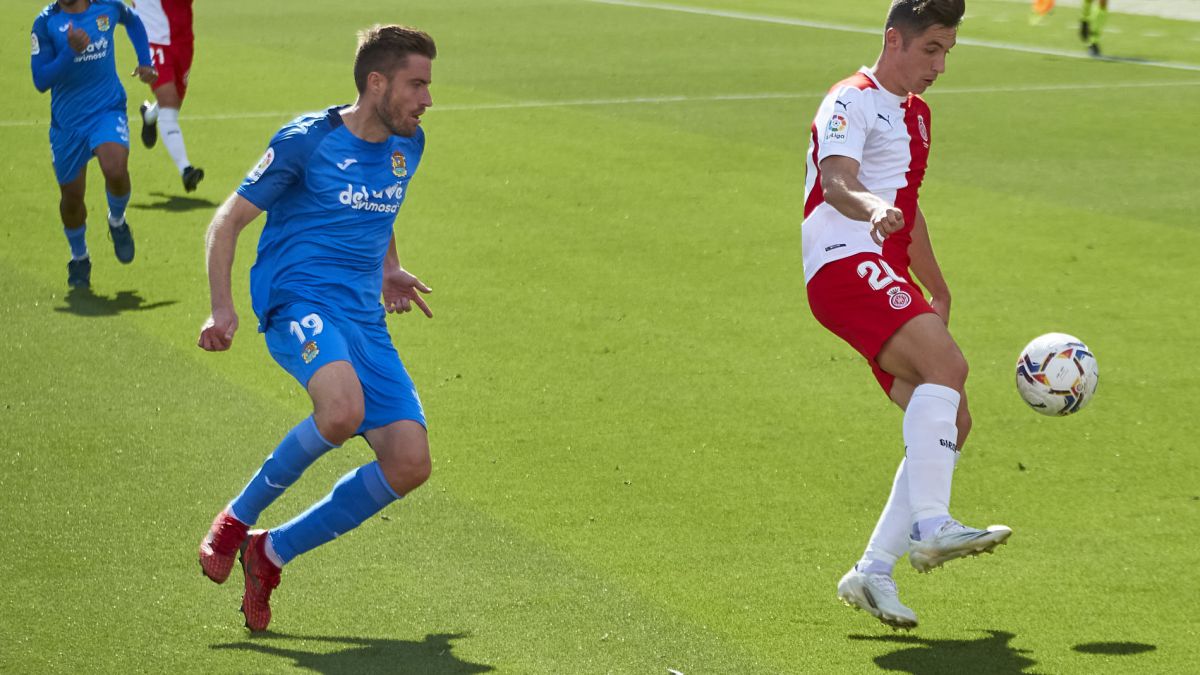 These are not good times for the defense of Fuenlabrada. Two of its members, Iribas and Pol Valentín, left the field of play in the last duel and leave even more questions on this plot for the duel against Lugo since, for now, they would only have Glauder, Diéguez and Pulido.
Iribas did not take the field after the break because, as Oltra announced at a press conference, some minor muscle discomfort in his right leg. Theoretically, the one that was in better condition since he left Oviedo touched with the other leg. His presence in the Anxo Carro is not secure. Much more serious is the injury of Pol Valentín, who suffered a jaw fracture when he collided with his partner Belman. The Valencian will be absent indefinitely. Fated day for the azulones.
It happens that Juanma and Sotillos have not been at 100% in recent dates. For this reason, Oltra has not included them in the calls. The eternal blue captain drags some muscular ailments and, until this day, there was no need to force him.
Something similar happens with Sotillos. The club reported on January 23 that the versatile defender suffered a partial detachment of the indirect tendon of the anterior rectus. The Azulón coach stated in the press conference prior to the match against Girona that 'Soti' already trained with the group although "he needed some more training sessions to shoot."With everything, Oltra will have to rebuild a defense that is not living its best moment of the season, seeing how they scored goals in the four games in which Oltra has been at the helm of the Kiriko bench.

Photos from as.com