The 2-meter 'giant' who fights for the Golden Boot
Paul Onuachu is 2.01 and plays for KRC Genk in the Belgian league. The tall striker rubs shoulders with the great forwards as the top scorer of the 2020-2021 season.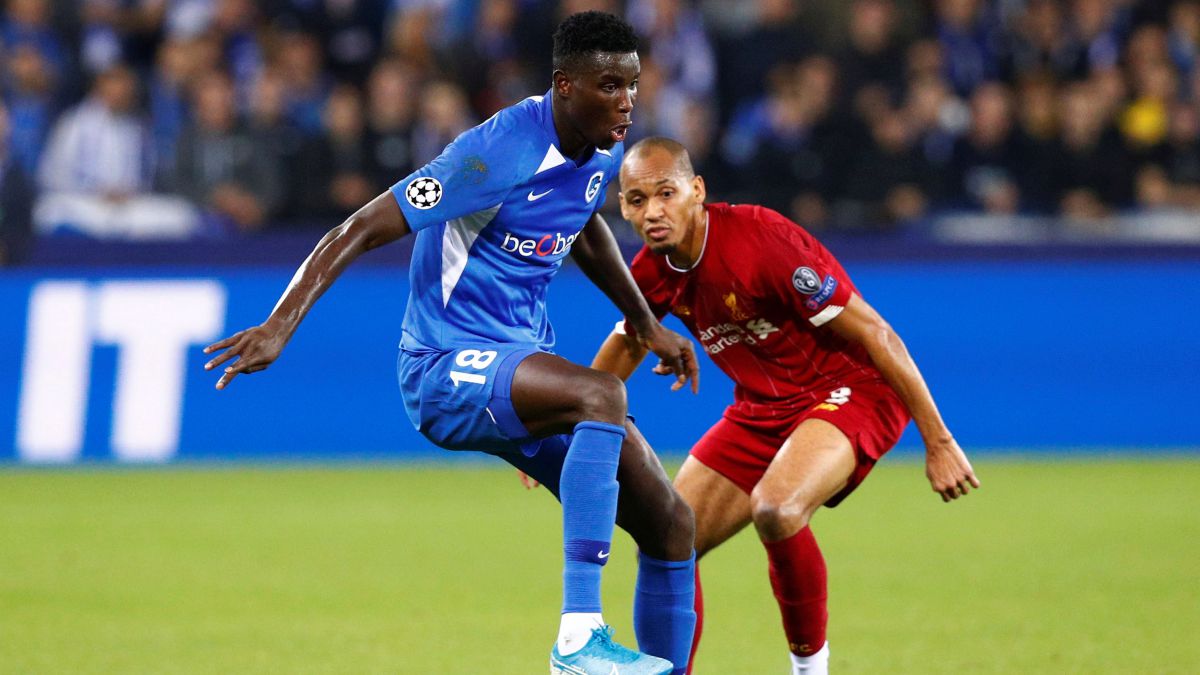 Paul Onuachu (05-28-1994, Nigeria) is breaking records in the Belgian league. Not only is he news for being the top scorer in the Jupiler League, but his 25 goals allow him to rub shoulders with Haaland, Mbappé, Luis Suárez, Messi, Lukaku, Cristiano Ronaldo or Lewandowski in the classification of the Football Boot. 2020-2021 season gold. Onuachu is condemned by the coefficient of 1.5 by which the goals scored in the Belgian league are multiplied, compared to 2 of the highest level domestic competitions. Without that condition, he would only have The Best, Robert Lewandowski, ahead of him. A fact of his spectacular season.
KRC Genk striker has 25 goals in 29 Belgian league games. Some records available to very few. But what is most striking is his height. Onuachu measures 2.01 meters. Despite what might be expected due to his large size, the Nigerian handles the ball brilliantly at his feet. As usual it is a great header, but it is just one of its outstanding facets. Very good finisher, there is no loose ball in the area that Onuachu does not plug into the goal. Generally at the first touch, as the canons of the true 'killer' mark.
The Nigerian international enjoys his second season in Belgium after breaking out at Danish Midtjylland. Genk paid six million euros for the 'giant' and has already made it profitable. His scoring ability is of such caliber that it is in record numbers never seen before in Belgium. Forwards of the stature of Lukaku, Mitrovic or Carlos Bacca, who have managed to be top scorers in the league, did not reach the goals of Onuachu. His reference in the XXI century are the 30 goals of the mythical Wesley Sonck. You have time to catch up. At 26 years old, nobody knows his roof.
Photos from as.com