Terrats, the young midfielder who said 'no' to Madrid
The young midfielder appreciated his renewal until 2024 and made it clear that "it is a pride to receive offers and more so if it is from clubs like Madrid, but I have always wanted to stay here."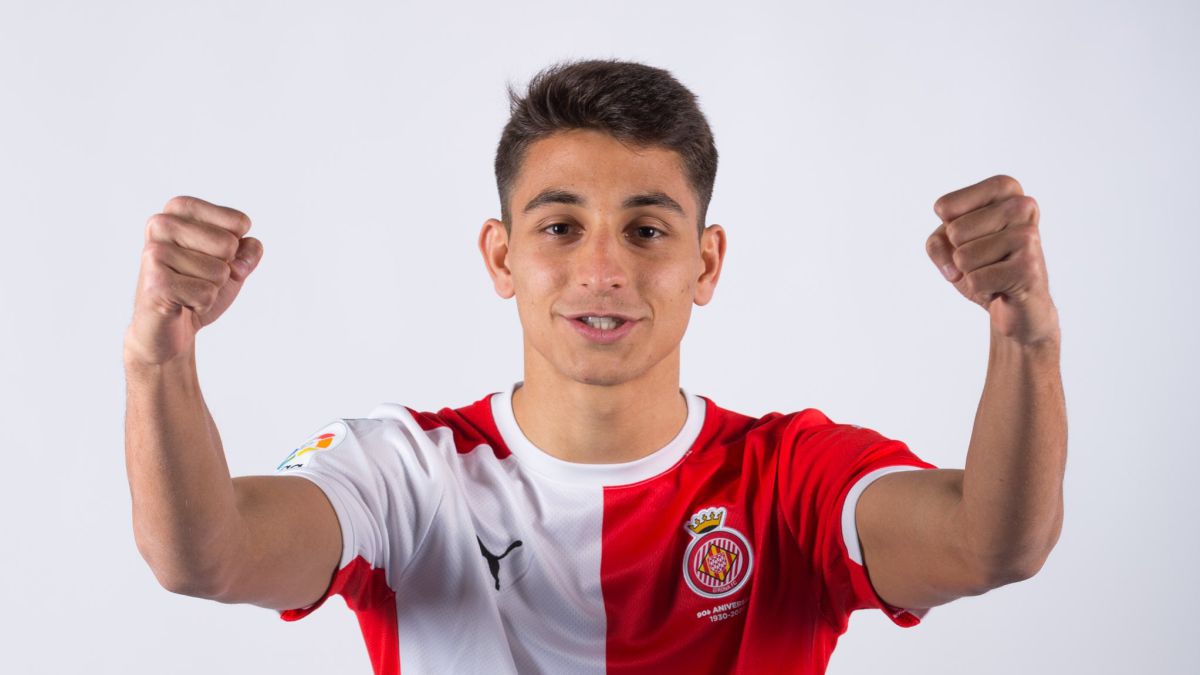 Ramón Terrats embodies Girona's hopes for the future, and present. The young midfielder with a subsidiary record is a regular with the rojiblanco first team and last week he signed his renewal until 2024. From next season he will have a record and professional number and will be rewarded for his good work. This Monday at noon he offered a press conference to assess his new contract with the Girona entity and he was very proud and excited. He was not short of offers to leave, Real Madrid offered him a three-season contract, and other clubs such as Atlético de Madrid, Valencia and Villarreal were interested in him, but his wish was to continue as rojiblanco. Last season he played in Third with Sant Andreu and this year, with Girona, he has knocked down the door of professional football.
He started playing in the reserve team, but he knew how to take advantage of the opportunities with the first team and is one more. His main objective now is to continue proving his worth and establish himself. The truth is that Francisco has not hesitated a second in awarding him stripes this course and Terrats has become indisputable in the center of the field. On the last match day against Fuenlabrada he started again and has already added 508 minutes in the Second Division divided into seven games.
Reasons for renewing with Girona: "To thank the club for the confidence it has given me from day one. The future of the club is very important to me and I am eager and excited to face what is to come. I want to help. From day one I feel at home and, in addition, I have family and friends close by. Few people have this opportunity and I am very grateful ".
Offers from other clubs: "Receiving any offer is a source of pride and even more so if it comes from clubs like Madrid. But I wanted to stay and that's why I'm here.
His appearance in the first team: "I am a team player and I have to go down again, I will do it with the same illusion as always. Now I have to be in the first team, but this changes a lot and my goal is to work day by day. Second Division: "I have two games badly counted in Second Division and there is a lot of equality. The team fights, has desire and ambition and is the most important thing. We have to go game by game and this Sunday Almería plays and we face it as if it were the last ".
Francisco, the coach who made him debut in the Second Division: "He has given me confidence and I am very happy and grateful. Gaining the trust of a coach who did not know you is very important. I am calm and I'm going for more" .
Photos from as.com