Tavares, third MVP of the ACB
The Madrid pivot conquers the prize of the 24th day after his 37 valuation (personal record) in the victory against Hereda San Pablo Burgos.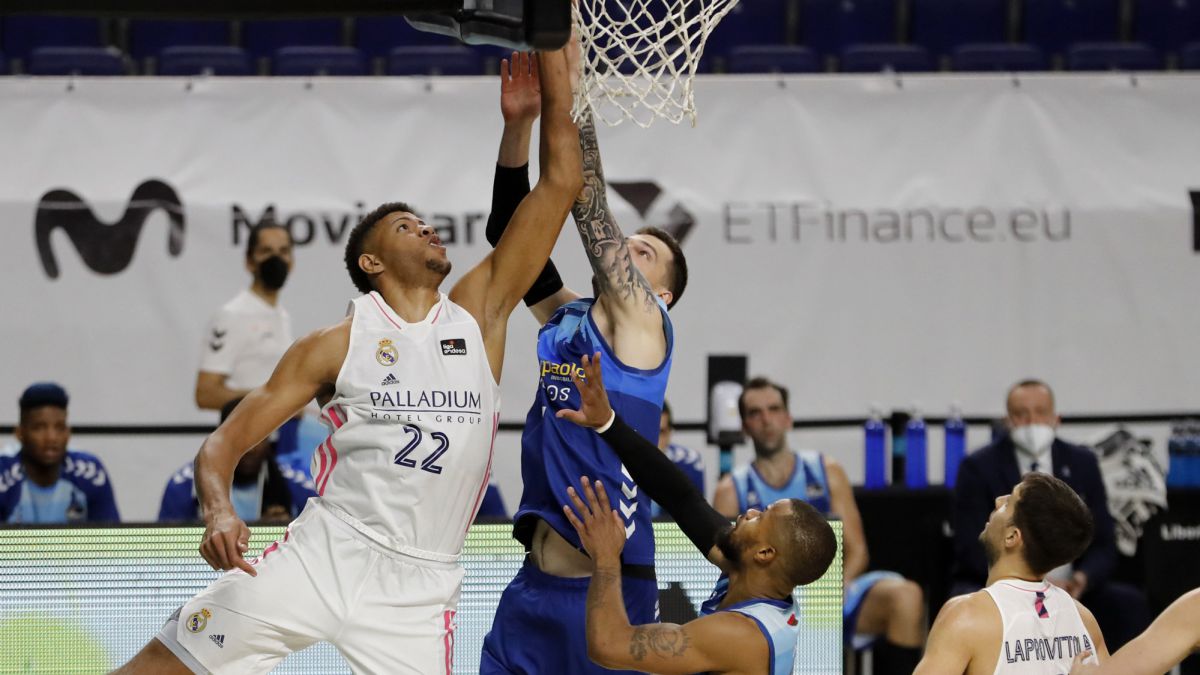 Walter Tavares, Real Madrid center, was elected best player (MVP) of matchday 24 of the Endesa League, a recognition that he achieved for the third time in his career and that he achieved after his great performance against Hereda San Pablo Burgos, who translated into a valuation of 37 credits, his record in the Spanish competition.
The Cape Verdean player was shown in the new triumph of his team. In the 25 minutes and 47 seconds that he was on the track, he scored 27 points, five more than his previous best mark, after making 11 of 14 two-point baskets (79%) and 5 of 6 shots from the personnel line (83%) .
He also excelled under hoops, adding seven rebounds, three of them offensive, and posted six blocks to his opponents, a figure that is just one of his personal best.
"Edy has looked better in the game, even offensively, but I think he has been dominant in the inner game," said his coach, Pablo Laso, at the end of the match against San Pablo Burgos.
Photos from as.com