Stick from Donnarumma to Raiola
The Italian goalkeeper ends his contract at the end of the season and remains unrenewed, however, according to 'La Stampa', he sent a clear message to his agent: "I'll stay at Milan, you take care of the arrangements."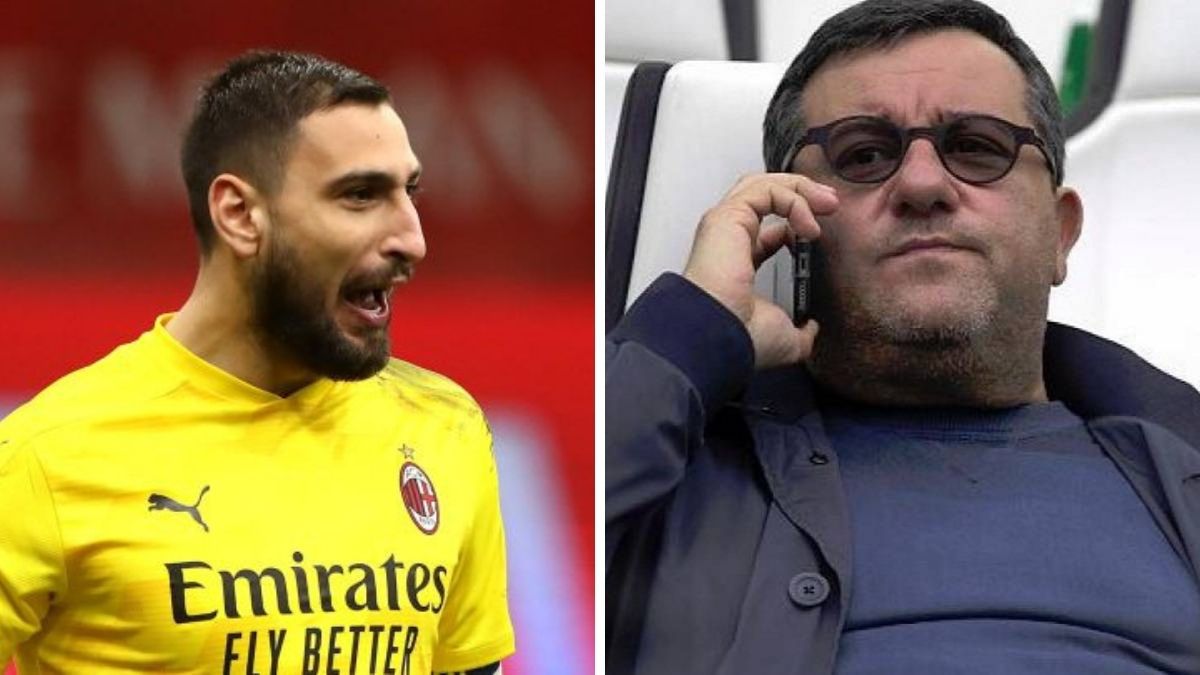 There are three months to go until June 30, 2021. A date set for many footballers. But, above all, for the teams that want to sign the already known as "bargains" of the market (signings at zero cost). It is the day on which those contracts that have not been renewed end. Therefore, these next dates are predicted as keys to the future of some operations and the future of the players. In that same situation is Gianluigi Donnarumma. The young but precocious and talented Italian goalkeeper who has been Milan's keeper since 2015.
Indeed, his name is one of the most related in recent days. Both PSG and Juventus have been the teams placed by the Italian press on pole for taking their services. However, this Tuesday La Stampa collected a message, as well as a dart, for its media agent, Mino Raiola. "I'll stay at Milan, you take care of the arrangements," said the Milan goalkeeper to his representative.
A message that is just another sign of the love that Gigio has for the club of his loves, which insists once again on staying to defend the Rossoneri colors. Now, there are more and more voices that place a Raiola in the eye of the hurricane as the main figure of the tension between both parties. The last information there was about the renewal was that there was no response to the proposal made by Milan (eight million, increasing by two the difference in the salary that he currently receives). Therefore, this strategy on the part of the agent falters and Donnarumma begins to position himself on the side of Maldini, Gazidis and Massara, the "main tripod" of the Milanese leadership.
Photos from as.com