Spurs already looking for a friendly outing for LaMarcus Aldridge
The power forward will not continue with the Spurs. It will go through a transfer, the preferred option, or with an exit by buyout, the other possibility.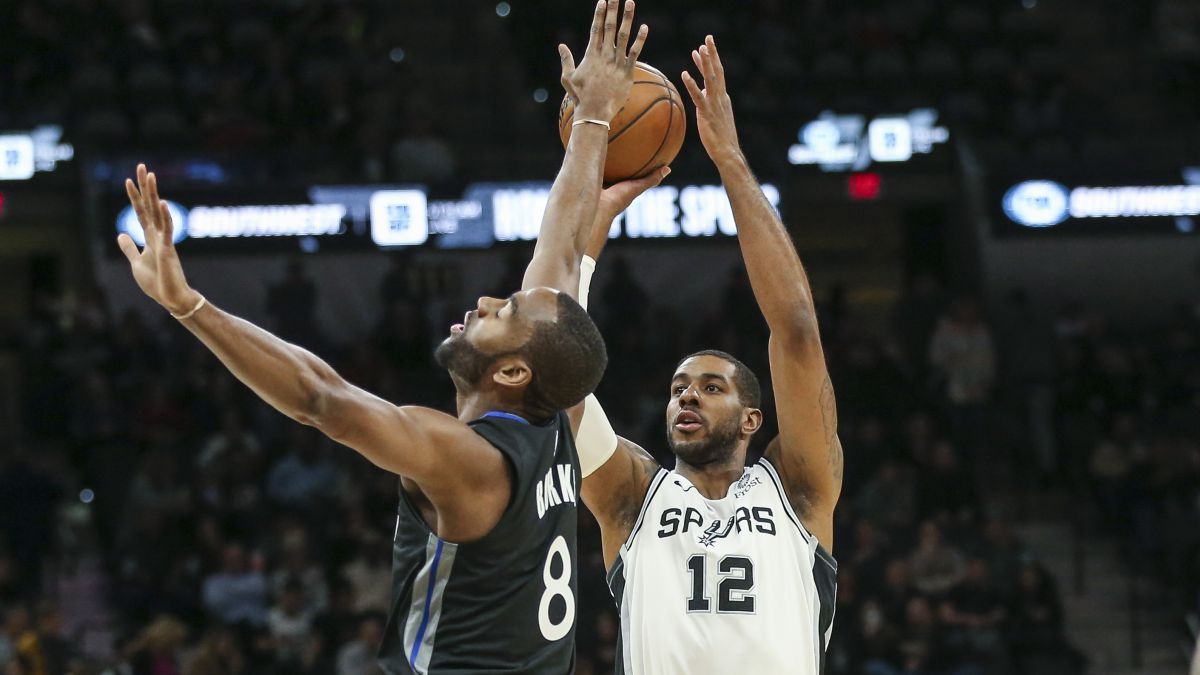 The Spurs and veteran center LaMarcus Aldridge mutually agreed that he will not return to the team, according to coach Gregg Popovich.
The Spurs are engaged on several fronts with possible Aldridge trades and believe they can find a deal, and avoid the need to negotiate a contract termination.
The same sources also indicate that if there is no trade for Aldridge before the March 25 deadline expires and a contract termination comes into play, many of the best teams in the league are interested in adding him as a free agent.
Aldridge, 35, a seven-time All-Star, received permission to "work some opportunities elsewhere," although he officially remains on the Spurs roster for now. He charges 24 million dollars.
"He has been a great teammate. We just think this is beneficial for LaMarcus and the club," Popovich said.
Aldridge missed eight of the Spurs' last 11 games before the All-Star break due to hip and quadriceps injuries.
The veteran power forward came off the bench in all three games he played during that time span, making him a reserve for the first time since he was a rookie with the Trail Blazers in the 2006/07 season.
The Spurs have won six of the eight games Aldridge missed out on, and are currently seventh in the Western Conference standings as the Southwest Division leaders at 18-14.
Photos from as.com