Sorribes does not stop winning and for the first time is top-50
The Spanish played a great game with incredible defenses against the Tunisian Jabeur (30th). He is virtual number 48 in the world and will face Andreescu in the quarterfinals.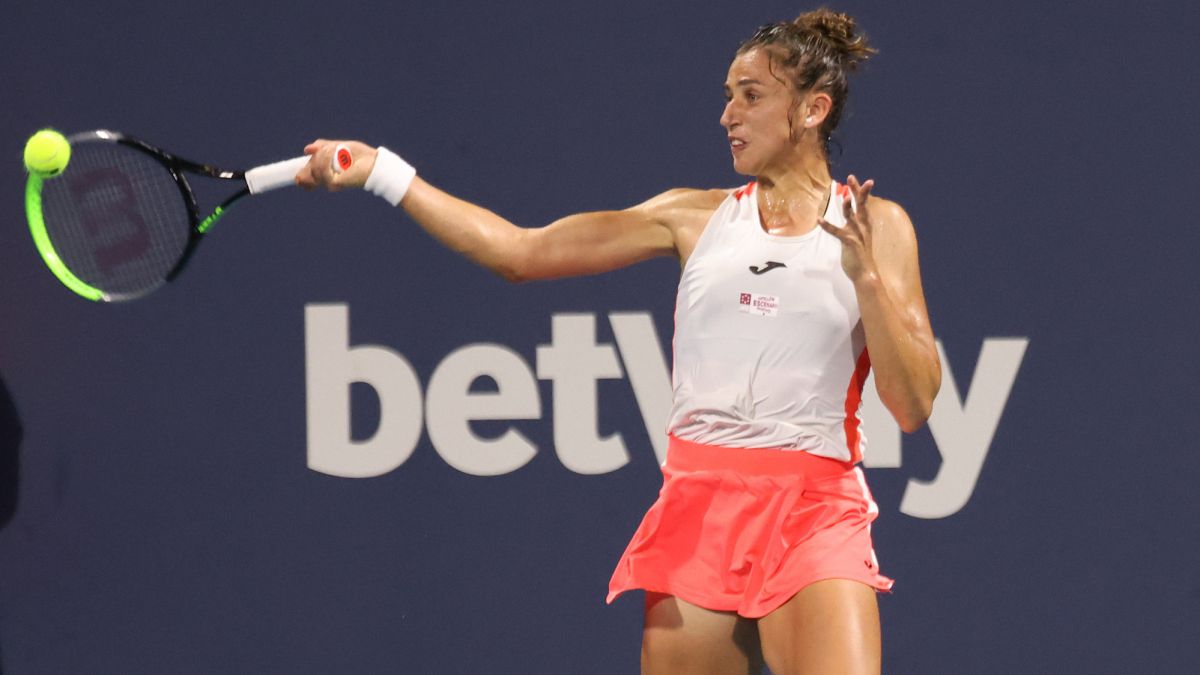 Sara Sorribes has been installed in an excellent way at a time and, for now, she has no stop. What he is doing in Miami is simply impressive. Four games and four victories in three sets and with a minimum of two hours on the court in each of them. This Monday he ate a very tough rival who, in addition, had beaten him in four of his five matches, Ons Jabeur, 26-year-old Tunisian and 30th in the world. The Castellón woman shone with incredible defenses, a luck in which perhaps right now she is the best on the circuit, to win 6-4, 0-6 and 6-1 in just 120 minutes. "My only answer is wow, I'm super happy," he said when asked still on the court how he felt.The victory, apart from putting her in the quarters of a WTA 1,000 for the first time in her career, a round in which she will face the Canadian Bianca Andreescu who beat Garbiñe Muguruza, also places her in the top-50 for the first time. At the moment, Sara is 48th in the ranking and one more victory in Florida would put her in the top 40. He has earned it hard, with a lot of effort, sweat and, above all, a commendable determination. Sorribes believes it because he can. Otherwise he would not have been able to overcome a player like Jabeur, aggressive and direct, who had to abuse the dropouts because otherwise he could see that he was not passing an opponent with an enviable physical condition. A wall was a very good hand in the net that repelled many of the North African's cannon shots and that took the first set despite conceding 22 winners (she finished with 44). The formula was not to fail. In that quarter he only added three unforced errors for an outstanding figure of 11 in total.
The tremendous effort to close that advantage took its toll on Sara, who needed a break and perhaps decided to give it to her when after a highly contested third game, her opponent took the lead with a double break. Sorribes was unfazed by receiving a donut and came out transformed in the third sleeve. There it was she who accumulated two breaks ahead and did not forgive. Along the way, he did not tire of returning shots, right hands and more left before the disbelief of a Jabeur who had just eliminated the fourth in the world and winner of the 2020 Australian Open, Sofia Kenin. That is the level that the player who trains a more than proud Silvia Soler has now. He has 15 WTA victories in 2021, on hard court, when in all his career years he had won 50 between all surfaces. And, of course, now he wants more.
Miami Open WTA draw results
Photos from as.com