Sixers breathe easy: Embiid's injury is not serious
The pivot, who had to leave the court in the third quarter due to a hyperextension of the left knee, has neither the ligament nor the meniscus affected.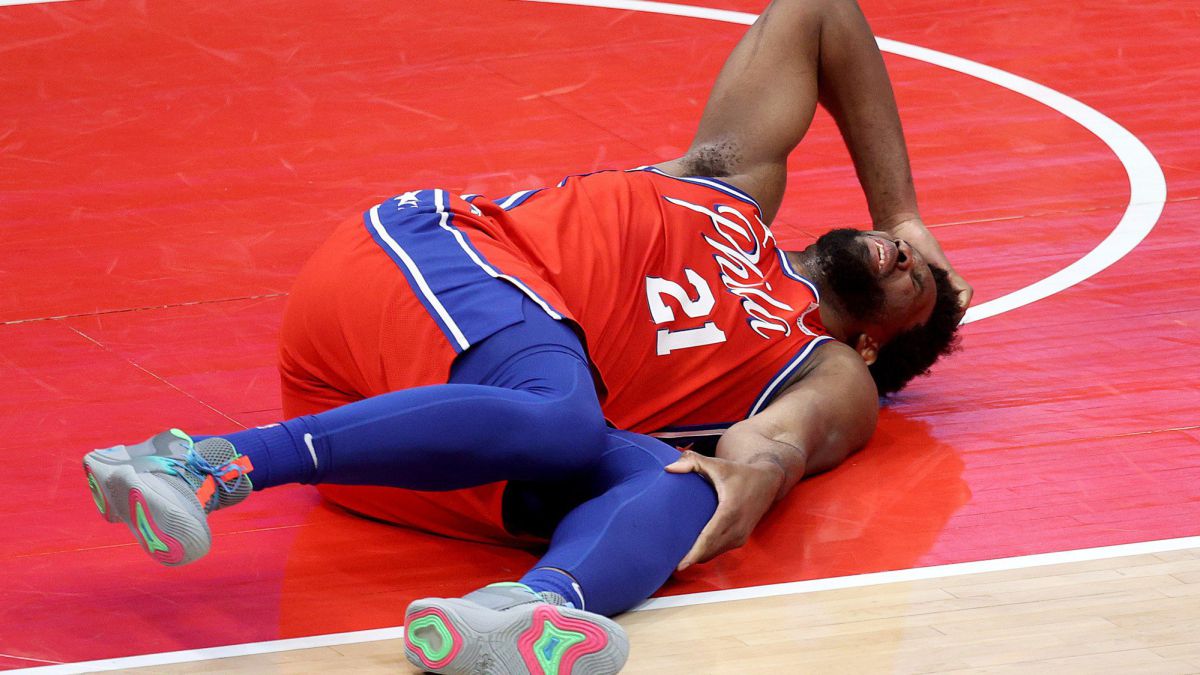 Joel Embiid did not finish the game against Washington Wizards. After making a mate, he fell to the ground with force and his left knee, due to the weight, went backwards. The pivot withdrew on his own foot (although limping a lot), after a few minutes lying on the track with a gesture of pain. The alerts, as usual, jumped in the Philadelphia Sixers, which could have lost its great reference (29.9 points and 11.5 rebounds this season), when leaders of the East march (26-12) with the Nets on their heels. .
But, after undergoing an MRI, the Pennsylvania franchise reported that Embiid has no damaged ligament or meniscus, only a bruise on the bone in his left knee and that he will be reevaluated in two weeks. Good news for the Sixers who had just recovered the player, dropped in the All Star Game and in Thursday's game against the Bulls for having had contact with a positive (his hairdresser) .
Embiid, before retiring, had 23 points and 7 rebounds in 20 minutes. The pivot is one of the candidates to win the MVP of the season.
Photos from as.com