Simeone, to a question about João Félix: "Without will, talent is not enough ..."
The coach, in the previous one against Athletic, added: "We are a team, not just a player. We need everyone's contribution. It is very important for us."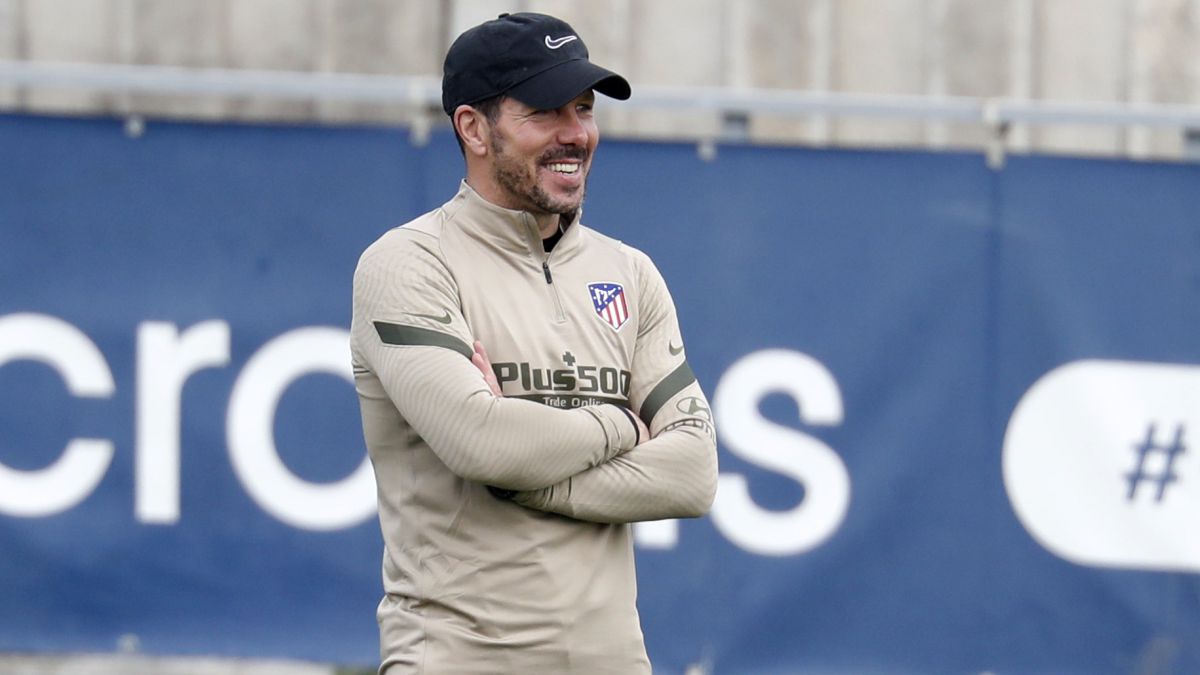 Diego Pablo Simeone addressed the media in the run-up to the match against Athletic, where the rojiblancos will recover the pending match and will catch up with Barcelona and Real Madrid, being able to extend the lead to six points.
How has the life of Carlos Matallanas contributed to you?As he expressed in a tweet, he has shown the way in which one should live, with the strength with which he has faced everything that has happened. I remember the letter that I showed the players, I think that before a Cup match about a very exciting piece of his writing, because of what he developed in the letter. Now accompanying his relatives being close and a shame for a man who showed with great strength how life can be lived at the time that he had to live.
Do you understand the reaction of the club after the referee's criticism of the derby?
I understand all positions. I have played football for a long time, I have been a coach for a long time and the only thing that occupied me since Sunday was seeing the good things in the game the other day and trying to improve those that could be ahead of the game against Athletic, a team that It has been doing very well. We will have to try to take the game to where we can harm them.
What does João Félix need to appear more?
We are a team, not just a player. We need everyone's contribution, for the team to function as a team so that individuals and talent can excel. Without will, talent is not enough, and we seek to have the will to do it and the natural talent that all our players have allows us to do it. And João is a very important player for our team and he will surely do very well from here to the end.
They are conceding several goals at the end of the matches.
Matches last 90 minutes. In such a long year, with so many games, the beginning of the game can happen, at the end of the game, in between ... because it is a game where during the 90 minutes you have to try to control from balance and that is what we seek, to continue growing.
Can arbitration criticism condition?
I believe that they are qualified to receive criticism as coaches, players, leaders and all exposed people. I still believe that the VAR has come to improve and be more fair in all situations. Then there are people who work daily to make this improve and I like that, I have no doubt that throughout the season everything is more just what happens after we have the VAR.
Do you agree with Atlético's tweet?
I am part of Atlético de Madrid. I'm not outside the club, I'm inside the team and the club.
You have said that talent is not enough without will, does João Félix lack attitude?
It is a thought of yours developed from an expression of mine. I do not share that expression, I simply comment and say what I think of life. Will is everything, talent is next.
Who was the celebration of João Félix against Villarreal?
As I told you after the game, I was going to ask him and surely I was not going to comment on what I talked to him about. I understand the situation of always looking for a goal to see where to get hold of 'today João Félix' ..., but tomorrow's game is against Athletic, he will do well and even surely score a goal.

Photos from as.com