Sergio: "Surely I wouldn't take Rufete to La Montañesa"
The former Espanyol striker, now in Third, was the guest at PQV, where he explained that Espanyol treats homegrown players better than at Barcelona.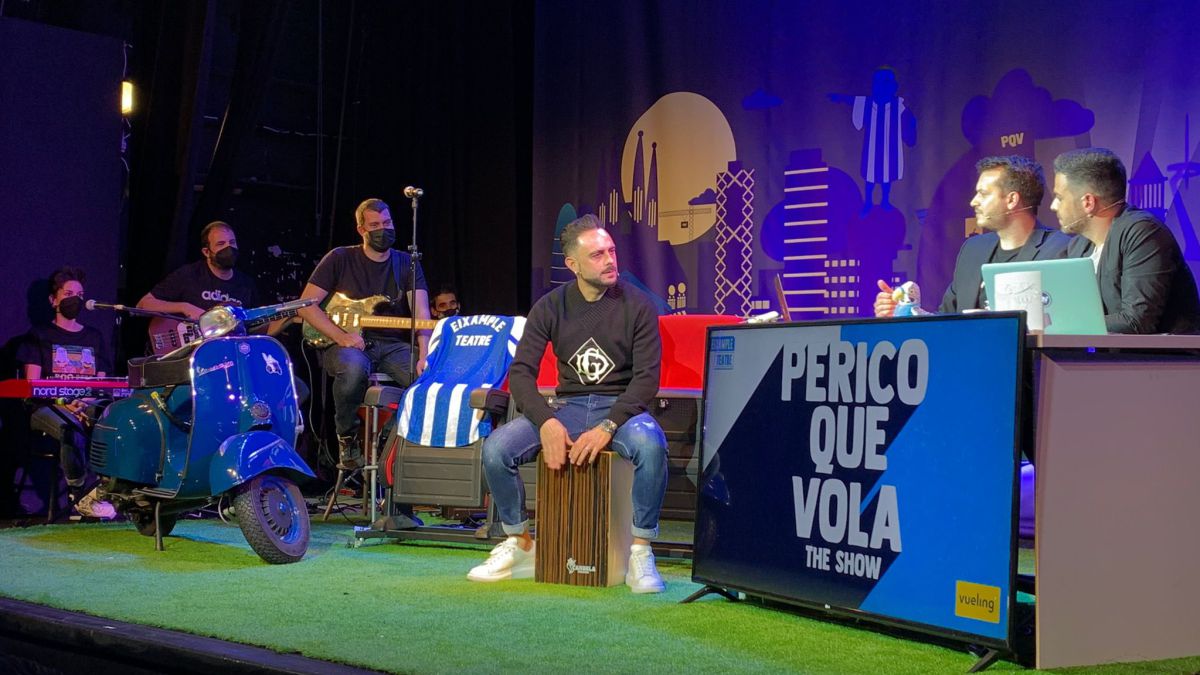 In a relaxed atmosphere, in which Sergio García enjoyed as if he were among friends in the Bon Pastor neighborhood of Barcelona, the now striker of La Montañesa, a Third Division club, spoke at length on the Perico Que Vola program about a career sports that lives its last blows. In fact, the forward already has the first level of coach and is studying the second, so he dreams of "one day training Espanyol in the First Division" .
Curiously, Sergio fell in love with the blue and white club when he signed in the 2010 season to replace Raúl Tamudo, the top scorer in the history of the Catalan club. "I grew up in the Barcelona youth academy, but I am proud to have been at Espanyol. I felt the affection of the people and I also feel the same." The captain of the Catalan team played 231 games for the Parakeet team, scored 50 goals and gave 43 assists. He ended up leaving the entity through the front door and that when he visited Montjuïc with other teams he was reminded of his Barça past: "First they must know the person. I had played for Barça and the people of Espanyol defended theirs. But later they loved me. "
Precisely Sergio García, who did not have opportunities in the first team of Barcelona, denies that stage, frustrated by other bets of the club. "They do not look at what they have at home, only at what is outside. At Espanyol you can see that they trust those at home. I feel like one more. Even when asked if he prefers Real Madrid or Barcelona now, Bon Pastor's did not hesitate: "I prefer Madrid."
The 37-year-old player came to La Montañesa through "a friend", who raised this possibility with him and Joan Verdú, also a former parakeet player. "I enjoy every day, otherwise I wouldn't be," he said. He also expressed his predilection for Óscar Melendo's game, which he would take to La Montañesa: "I like Melendo a lot. I hope he can explode, he is a great player. For me he is one of the best." And he made it clear that his departure from Espanyol, when he did not renew after the 2018-19 campaign, was due to Rufete: "I'm sure I wouldn't take him to La Montañesa ...", he commented sharply and safely.
Apart from the present in Third or his predilections between Barcelona and Real Madrid, Sergio García explained that the nickname Falete never offended him and that Pepe Reina put it on the Spanish National Team. A nickname that became one of the most characteristic songs of the Espanyol fans in the years at the RCDE Stadium.
Photos from as.com