Second mistrial to Hazard
It is a year since the fibula operation he underwent in Dallas. The Belgian urged that he be tried for his second year, but injuries have prevented it.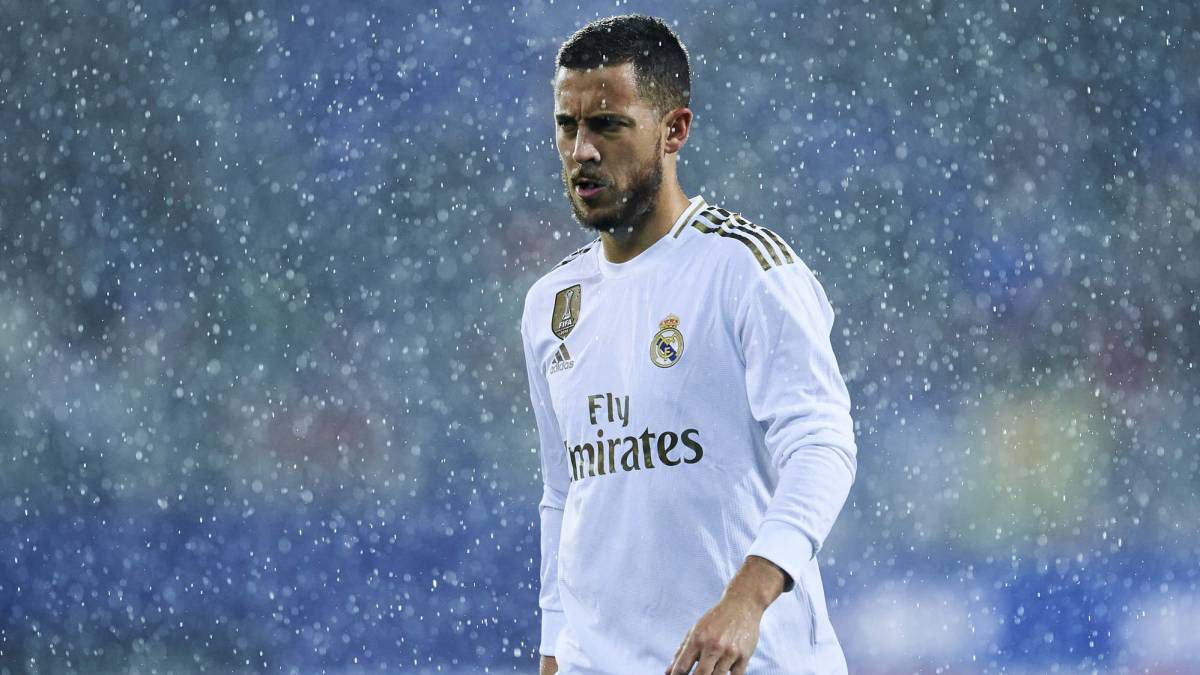 This Friday marks one year of Eden Hazard's operation in Dallas. The Belgian was operated on in the fibula after suffering a small fissure. Before that, he had already missed 16 games due to different ailments. His first season in white was bleak. However, the most expensive signing in the history of Madrid reassured shortly after. "My first season at Real is bad, but everything should not be thrown away. It was a season of adaptation, I will be judged in my second season. It is up to me to be in good shape next year," he committed on RTBF during the pandemic.
Now, his words turn against him. His second year in Madrid has left more doubts than the first. Hazard has suffered major setbacks again in the form of injury. In total there are five physical problems, three of them muscular. To this must be added that he had to overcome the coronavirus in November. He has already missed 20 games this year. As a consequence, a victim of irregularity, he has not been able to show even a small part of his talent. Quite the contrary: his interventions this season have been marked by a lack of security. In total, he only adds 631 minutes spread over 13 games, in which he has been able to score three goals.
He is currently recovering from a muscle injury to the left rectum. He has not played since last January 30 in the defeat against Levante (2-1). Eden, touched in the spirit for not being able to perform as he intended when he arrived, is working with the Madrid medical team conscientiously to return as soon as possible. However, this time they are also approaching the recovery from the mental, since they attribute their latest injuries to an obvious problem of confidence. You still feel discomfort in the damaged area and will not return until 100%. His return could take place against Elche on March 13.
Whatever happens between now and the end of the season, at Madrid they continue to trust him. While it is true that some of the fans have lost patience, the club takes into account the difficulties they have gone through since their arrival, and will wait for at least one more season.

Photos from as.com