"The Schumacher surname does not generate pressure, but pride"
Mick Schumacher, in the presentation of the Haas VF21: "I am going to empty here". "With the hunger Nikita (Mazepin) and I will drive the team forward."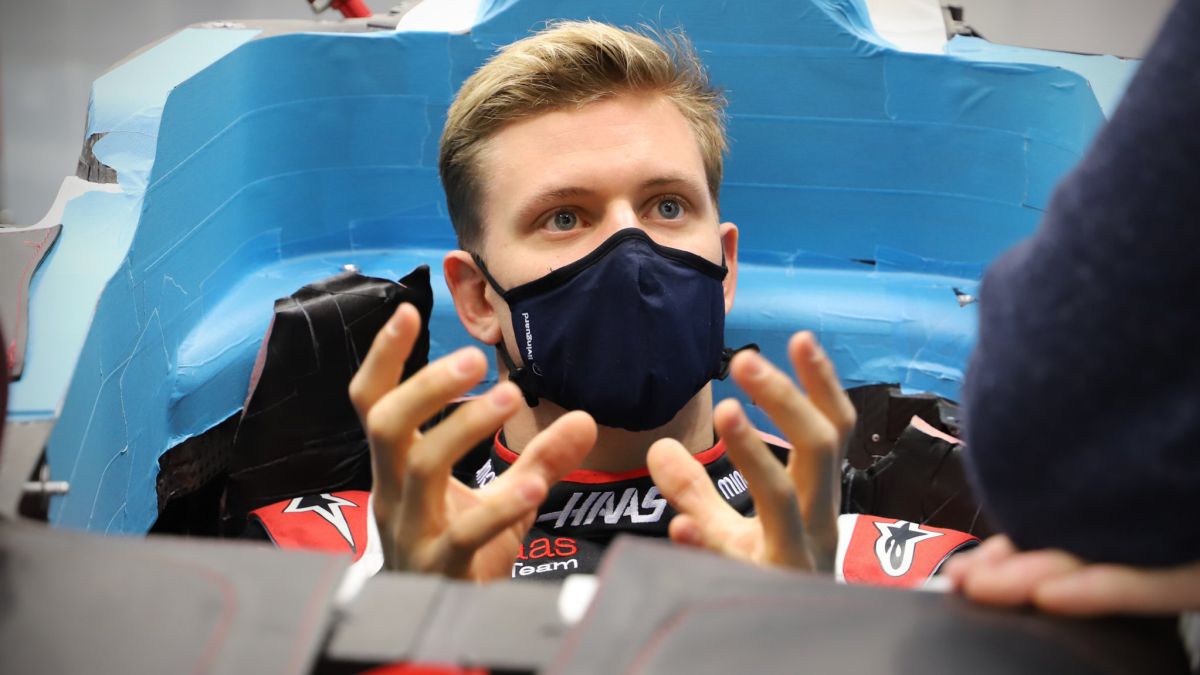 Mick Schumacher radiates excitement at his racing debut this season. It does not matter that the Haas points to the red lantern of the grid with a car that is not going to be developed during the year, or that they are talked more about the huge Russian flag of the VF21 and the controversies of Nikita Mazepin than about the races, as such. But the 21-year-old German, son of the seven-time champion, celebrates everything that happens to him before making his official debut at the Great Circus.
Objectives? "To perform as much as possible, in any situation, and take advantage of every opportunity to learn, score points or whatever you can," he explains. His language does not admit outlets, although one escaped him: "I'm going to work to the maximum, I'm going to empty myself here (in English he used the expression" break the ass "). As the season progresses, I will adapt to everything that come on. I have had many meetings with the team and I feel very comfortable. ""Carrying the Schumacher surname is a source of pride, not a pressure"
He says that from his father he learned to "form a very strong bond with the team and to be very strong psychologically at key moments." "Carrying the Schumacher surname does not generate pressure, but pride," he emphasizes. He will maintain the support of Ferrari throughout the season as a driver at their academy and will also have the advice of Jock Clear, who was Michael's engineer and is now one of the driver advisors at the Scuderia: "We talk a lot, we have known each other since 2014. I learned a lot with him and I'm looking forward to working with him this season. "
At his side, another rookie, Mazepin, irreverent on and off the track. "I see my hunger for this season and I am sure that Nikita is living the same. The team will advance with the enthusiasm that we both show, "says Mick. Two debutants do not seem the best recipe to lift Haas's spirits, although if the Russian brings an economic injection and the German, as many sponsors plus the approval of Ferrari … In the absence of bread, they are good cakes.
Photos from as.com