Santi Bueno is confident of reaching the playoff: "There are 14 finals left"
The Girona center-back also spoke of the VAR's performance against Almería (0-1) and "they are specific plays that change the result and annoy".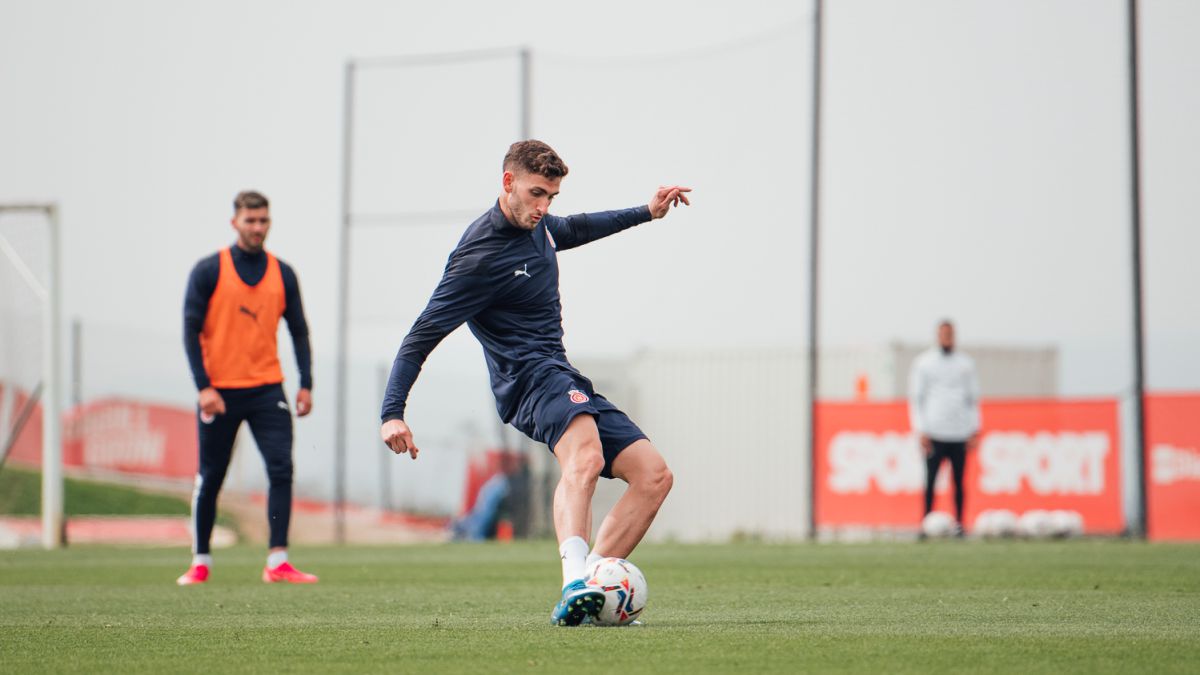 In Girona they want to turn the page as soon as possible to the defeat against Almería (0-1) and focus only on the meeting this Saturday, in Montilivi, against Lugo. The rojiblancos are aware that they must raise the level after adding only five points from the last 18 and there is optimism in the dressing room. Santi Bueno offered a telematic press conference this Wednesday and commented that "the team was a bit touched after the game against Almería because of the great effort they made and how we compete, but now we host Lugo and it's a final." Precisely, Santi Bueno opted to talk about finals when referring to the 14 League matches that remain because he knows that to play the playoff at the end of the season they cannot stumble excessively: "There are 14 finals left, we are going to go game by game . We want to score points against Lugo and get closer and closer ".
The center-back, who has emerged as the undisputed axis of the rear (he has 2,003 minutes in the league divided into 24 games), is happy with his performance and explained that "I feel very good. Every day I am more confident, gaining minutes and experiences. When you feel that you have more and more minutes, you give yourself more responsibility, but also confidence ". After that, Santi Bueno addressed the lack of regularity this campaign in the positive results, although he warned that "the Second Division games are very competitive, all the rivals are very hard-working. We too, and we all would like to win all the games, but due to the virtues of the rivals or other factors it has not been possible. But we always go out to win. "
Finally, Bueno was questioned by the VAR. The club sent a letter to Competition requesting the image, with the lines drawn, which was used to validate Sadiq's goal from Almería and made it clear that "the president already spoke when they annulled a goal to Pablo Moreno against Mallorca and the club is always with us. And we with them. We will always be united and we feel supported ". Focusing only on the duel against Almería, Santi Bueno was the one who enabled Sadiq to go 0-1 and added that "I have been just in the last controversial plays. They are specific plays that change the result of a match and annoy. The decision is made by people who look at it from another perspective, but the waiting time is long and if they have a negative result, being such fine lines, it is annoying. "
Photos from as.com