San Pablo suffers but wins with solvency against Andorra
Joan Peñarroya's team prevails thanks to a great match closure. At the beginning of the second half it allowed Andorra to get dangerously close.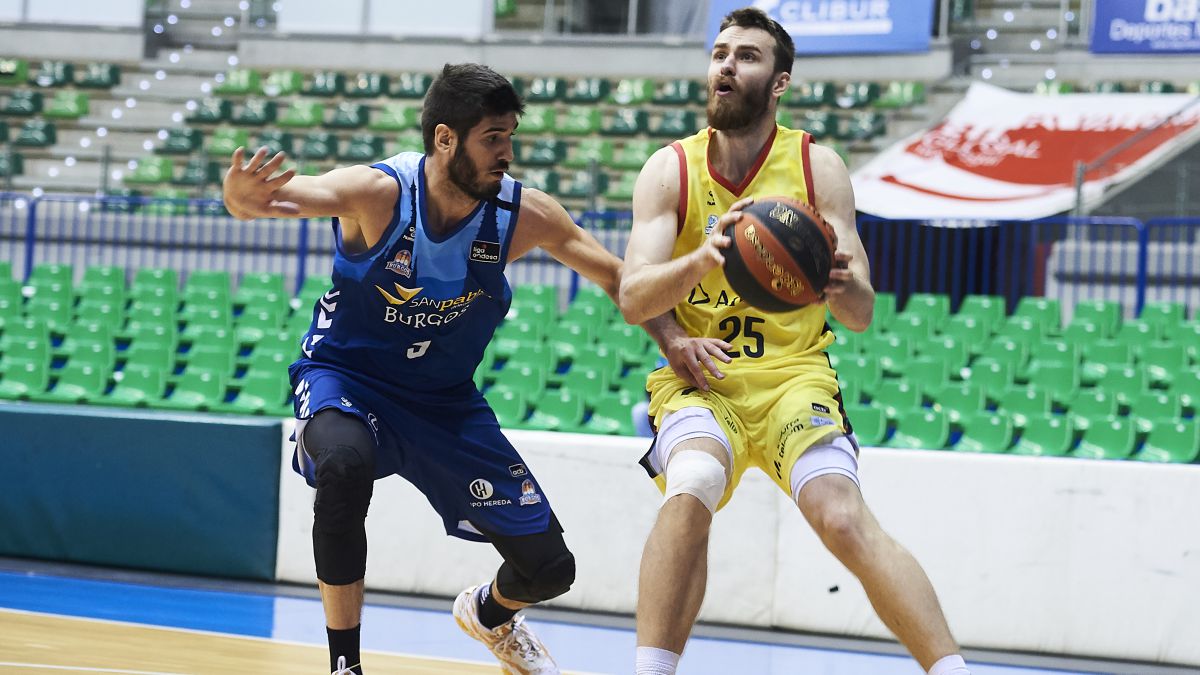 The Hereda San Pablo Burgos added an important victory against Morabanc Andorra (82-68) in a match that they dominated in the first half, but after the break the visitors came closer and had to work hard to ensure the victory.The most prominent of the locals was once again the Cuban Jasiel Rivero, who had 11 points and 13 rebounds for a PIR of 19, accompanied in attack by Thad McFadden and Vitor Benite. Almost no rhythm and no scoring was the first quarter with two teams that did not finish seeing the hoop (6-2). For this reason, Ibon Navarro introduced new players to prevent the Burgos from plugging in, but it did not have much effect (13-3) and ended the quarter with a poor 17-9 on the scoreboard.
Andorra still did not see the hoop and only scored from the free kick, while the Burgos were cheering up from the triple (30-16) without reaction from those of Ibon Navarro, who could not find a way to enter the game, while the San Pablo already showed his normal scoring rhythm (44-30) .
The start after the break showed a different Morabanc Andorra, which gradually got dangerously close on the scoreboard before the inactivity of the Burgos (52-48) with a partial 0-11. But after several good defensive actions, the locals once again took off on the scoreboard with a partial 8-0 (61-50) to end the quarter with a 61-54.
Joan Peñarroya's team were once again the team of the first half, with a more fluid game and above all with success that allowed them to defend a +20 (78-58) that grew as the minutes progressed, although the Andorrans they made up the result in the end (82-68) .
Photos from as.com