Sadiq makes Darwin forget
The Nigerian is fourteen days away, two goals from exceeding Darwin Núñez's 16. Questioned at the beginning of the season, he will make his debut this month with the Nigerian senior.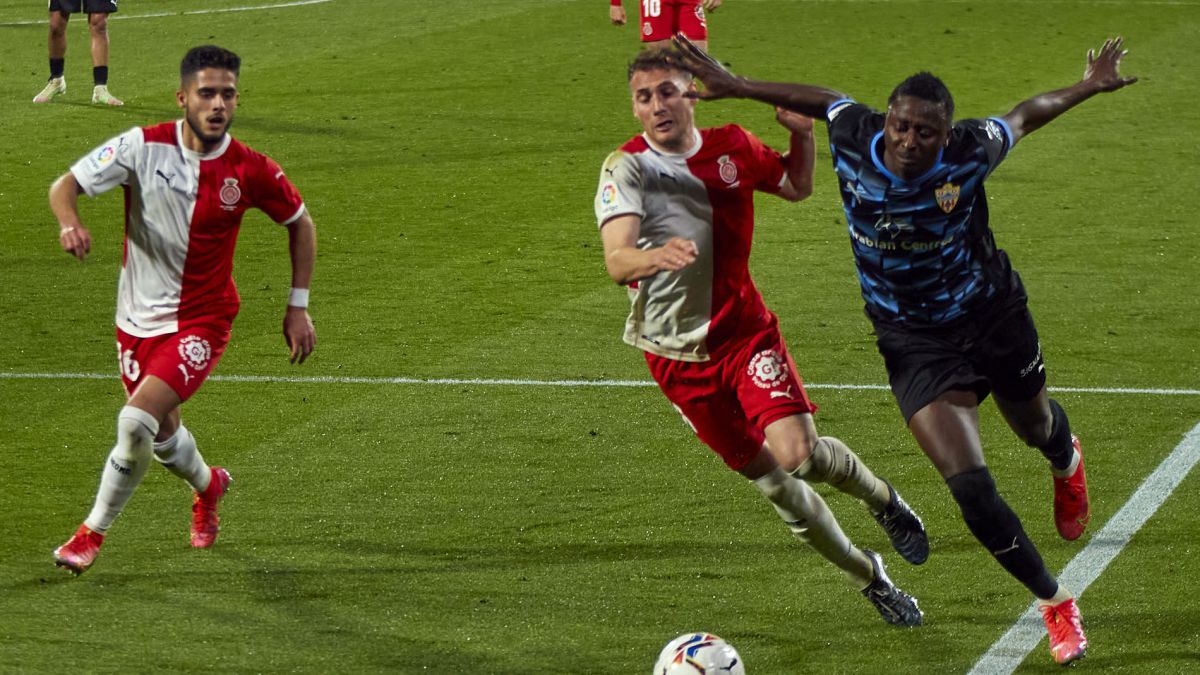 He did not have the bar low Sadiq when he landed in Almería on the last day of the market after paying the rojiblanca entity five million euros (could reach nine million depending on a series of variables) to the Partizan of Belgrade, nor by history (see Negredo, Ulloa, Charle ...) nor by the last one in charge of transforming the goals, a Darwin Núñez who points to a world star. However, the Nigerian is no longer a substitute for anyone, but the fashionable man in Second Division with his own and even peculiar style.
After his so much the day before yesterday in Montilivi, which earned Almería to place themselves on direct promotion thirteen months later, Sadiq has fourteen goals in the league, so he has a shot at pulverizing the 16 goals that Darwin Núñez made last year, a task that is It seemed very complicated at the beginning of the course. The African did not finish taking off in the first bars, missing clear occasions once he had adapted. "He will reach a fortnight of goals," said José Gomes, who never stopped trusting him, like his teammates (the love of Balliu, the shadow captain, was fundamental, as was the case with Darwin).
The top scorer does not even seem far-fetched for the former Partizan Belgrade player, just one goal behind Raúl de Tomás and three behind Djurdevic, the top scorer in the category. With fourteen goals and as many days ahead, Sadiq's state of form invites us to think that he will exceed the 16 that Darwin did. The Uruguayan achieved that figure in 30 games with the rojiblanca in the regular phase, of which 28 started as a starter. His 2,435 minutes (excluding the two duels of the promotion, where he did not wet) make a record of a goal every 152 minutes, a worse figure than that of Kaduna, who scores every 136 minutes, 128 if the Copa del Rey is counted, competition in which he doubled against Alavés.
The guarantee offered by the former Partizan Belgrade has made Gernot Rohr summon him today for the two commitments that the Nigerian team has this month, so Sadiq will debut with the absolute of his country. The Eagles will pay a visit to Benin on March 27 and three days later they will host Lesotho, both qualifying matches for the African Cup of Nations, with Nigerians and Beninese playing for Group L place, with a point advantage over the former. Thus, José Gomes, who will be shaken by the FIFA virus, will also have Sadiq's loss for the duels against Leganés and Málaga.
Photos from as.com