Sadiq deactivates Girona and leads Almería to direct promotion
The forward is once again decisive and his goal serves to catapult the Andalusians towards second place. Bernardo was expelled in the addition.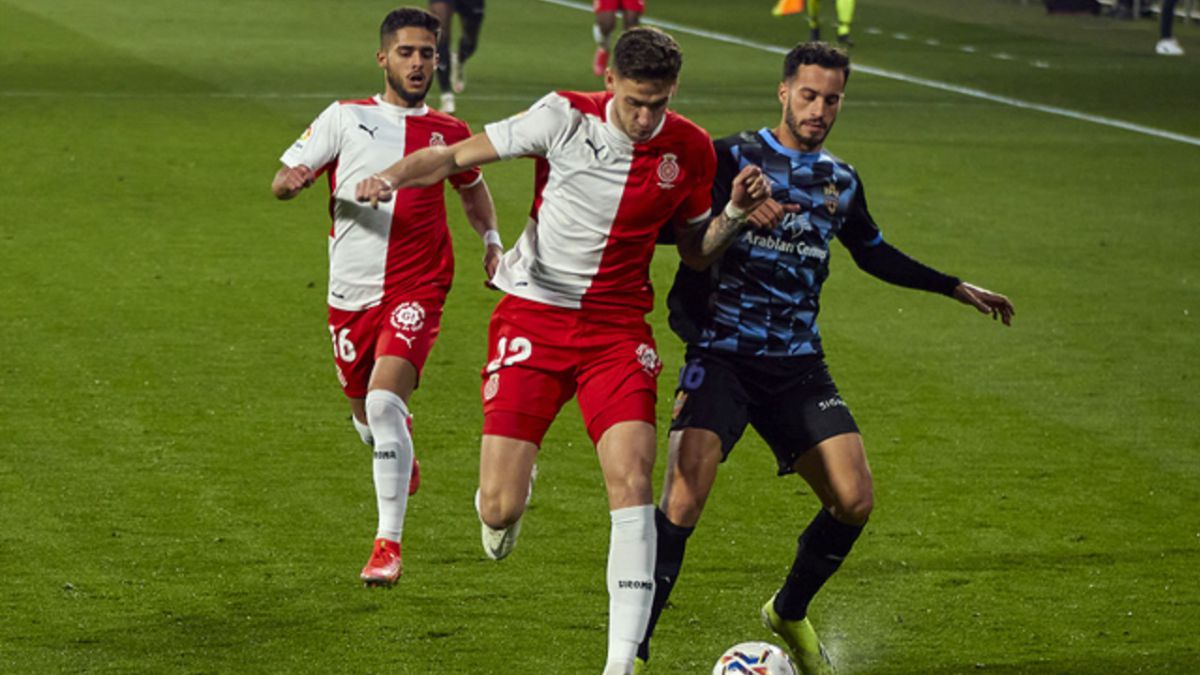 The qualifiers to assess Umar Sadiq's season are long overdue. It is pure gold. Not only does he create danger every time he touches the ball, but he was in charge of deactivating a good Girona who, in one of the few defensive imbalances he had, was tremendously punished. The Almería forward signed the victory goal that catapulted his team towards direct promotion. The Andalusians are placed second, with one point more than Espanyol.
Francisco changed the game system of his Girona to try to be the protagonist of the duel and, once the adaptation minutes had passed, his team went further. He placed Gumbau on a defense of five to have a cleaner and more effective ball exit and a square in the midfield formed by Cristóforo, Terrats, Bárcenas and Samu Saiz for Aday and Yan Couto to appear through the wings. In the first few bars, it was necessary to better control the backs of the lanes, Sadiq had a head-to-head with Juan Carlos on 9 ', although the first half ended with Girona leaving better sensations. The rojiblancos were unapologetic and willing to set up a fast-paced round-trip match, and in the 25th minute they had an unbeatable chance to score 1-0. Terrats put Bárcenas in flight and the Panamanian's shot was so predictable that Makaridze had little trouble stopping the ball. It was a warning and just four minutes later, Stuani had, well, an offside goal disallowed. Almería, at that time, did enough trying not to suffer, although Sadiq was a constant nuisance. And in minute 40 ', the striker asked for a penalty in an action with Cristóforo, but the referee was clear about it and nothing was pointed out.
After the break, the rhythm of the duel increased and there were excellent minutes of excitement and football. Girona were competing at a very high level and Almería were creating clear chances, like Buñuel's on 64 '. The game was not for distractions and, in 72 ', Bueno did not throw the offside line quite well and enabled Sadiq. Brian Rodríguez found him alone, ready to challenge Juan Carlos and with a dry shot to the short stick he surpassed him. The VAR took five minutes, which were endless in Montilivi, to give validity, but finally the 0-1 rose to the scoreboard. In the last minutes, the Girona went with everything, Stuani and Aday had several occasions, but they died on the shore and with ten players for the red to Bernardo in the addition. They see how the playoff is a little further away this day because Rayo, sixth, is already five points away.

Photos from as.com