Rui Silva, Soldado and Albiol, in the ideal eleven of the Europa League
Rui Silva, Roberto Soldado and Raúl Albiol have been selected by UEFA to be part of the team of the week after the first leg of the Europa League round of 16.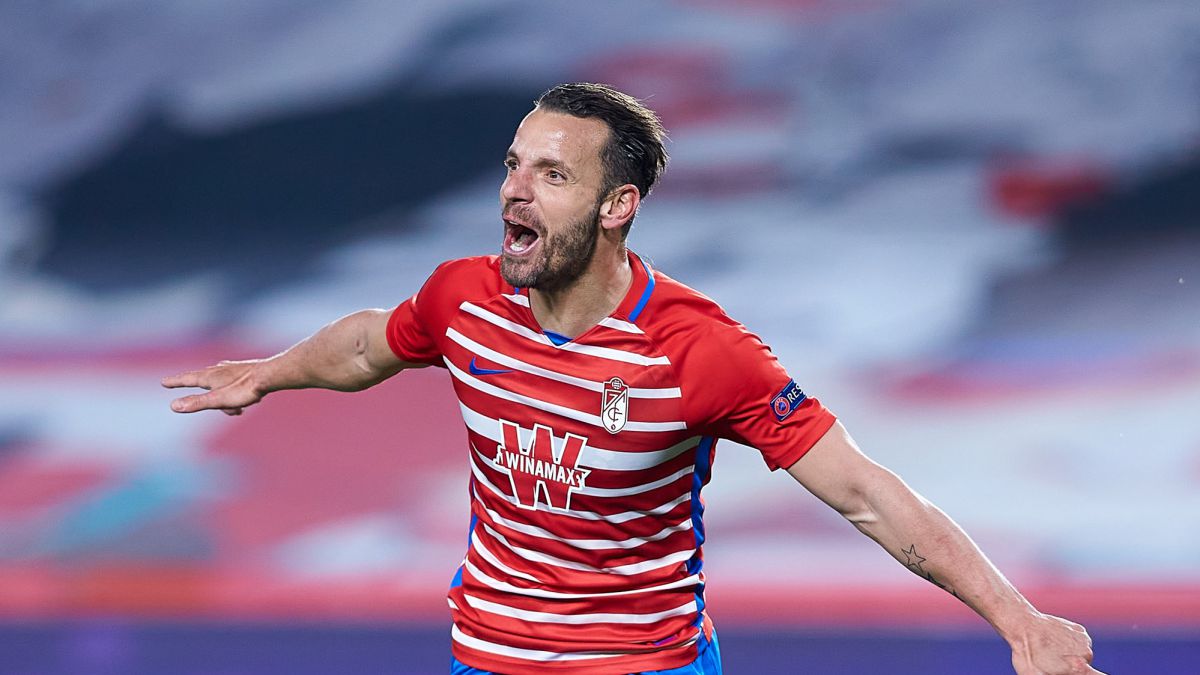 The good performance of Granada and Villarreal in their matches corresponding to the round of 16, first leg, of the Europa League against Molde and Dinamo Kiev, respectively, have made Rui Silva, Roberto Soldado and Raúl Albiol in the ideal eleven of the Matchday which is as follows: Rui Silva (Granada), Aurier (Tottenham), Gabriel (Arsenal), Albiol (Villarreal), Tagliafico (Ajax), Gravenberch (Ajax), Pellegrini (Roma), Tadic (Ajax), Odegaard (Arsenal ), Harry Kane (Tottenham) and Soldado (Granada). A great team.
UEFA uses an analysis and statistics system to be able to select the best eleven of this day. In the case of Rui Silva, he valued the clean sheet, his security and leadership ability and that everything he did was positive. Impeccable stucco soldier forming an attacking pair with Jorge Molina. He made the Molde defenders desperate with his constant pressure and experience and scored a formidable goal that left a more than interesting 2-0 for the return leg that is due to be played in Budapest next week with the Norwegians at home.
For his part, Albiol was colossal in the center of Villarreal's rear, forming a couple with Pau Torres and scored the 0-2 to put the ground in the middle against a complicated adversary.
The UEFA team is not bad at all. The forward is more than interesting with Roberto Soldado, the illustrious Harry Kane and Tadic. In this eleven is Odegaaard, Pellegrini from Roma or Gabriel from Arsenal, among others. A team savage!
It so happens that in the previous tie, against Naples, another Granada player, Robert Kenedy 'the president' was chosen for the prestigious line-up.
Photos from as.com