"Ricky Rubio is the best leader I have ever had in my life"
Anthony Edwards, number one in the last NBA draft, praises the Spanish international, his teammate in the Minnesota Timberwolves.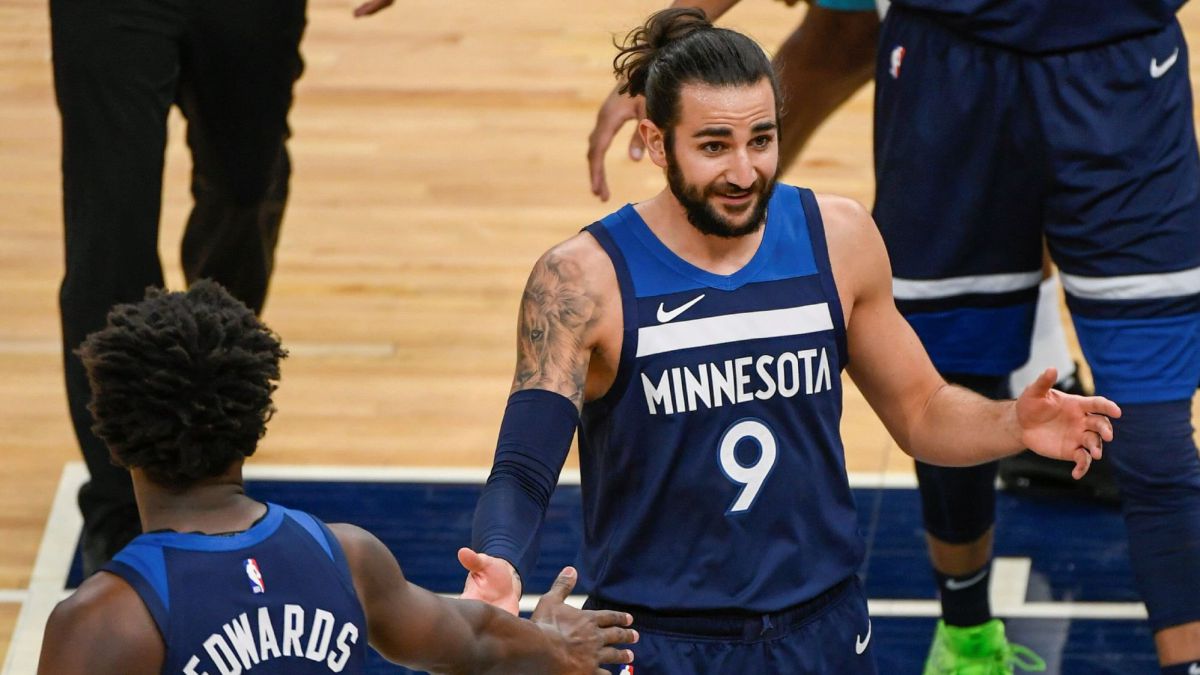 Ricky Rubio (30 years old and 1.93 meters) had a very busy summer. The point guard left Phoenix after a great season heading to Oklahoma City within Operation Chris Paul. A transfer that would remain a dead letter: in just three days, he had to pack his bags again to land in Minnesota, his first NBA franchise, which selected him at number 5 in the 2009 draft.
A player was returning much older and, as they say in these cases, wiser. Smarter on the track. A major who had been educated in a thousand and one battles in the Utah Jazz, where he first reached the playoffs, and in Arizona. In the Suns, a group of young talents like Devin Booker and Deandre Ayton dropped their wing to become the best team in the first part of the Orlando bubble and almost (almost) reached the play-in. A failure of Caris LeVert in the last moments of the Portland Trail Blazers-Brooklyn Nets made his scale in the table useless.Difficult season
This season, his second stint at the Wolves, is not being easy. Despite the victory last morning against the New Orleans Pelicans, Minnesota is the worst team in the entire League with a record of 8-29, a 21.6% win rate lower than the 27% of the Detroit Pistons. A march in the competition that took Ryan Saunders ahead and put Chris Finch on the bench, who has only won one game of the six disputed. All with Ricky as a starter due to D'Angelo Russell's injury.
The Spaniard is in the worst moment of his career statistically. He averages 7.9 points and 6.5 assists. It is his lowest mark in scoring and the third behind in passes to the basket. However, his leadership and experience (as we said before) both inside and outside the dressing room is impeccable. "He's the best leader I've ever had in my entire life," says Anthony Edwards, the number one in the last draft, who is trying to find his place in the NBA in a franchise very given to failure: only one playoff appearance in the last 16 seasons and with 10 different coaches. A madhouse.
Edwards continues: "When I make a mistake, he comes up and talks to me and tells me what I did wrong and how I can fix it. He always tries to get me involved in the game. Even when I come off the bench, talk to me: 'do you want to run around How can I give you the ball? ' He's doing very well, if you ask me. "

Photos from as.com