Rubén Pérez is already a legend
The Leganés midfielder reaches 150 official matches. He has succeeded just when his role is no longer as untouchable as it used to be. Contract ends this course.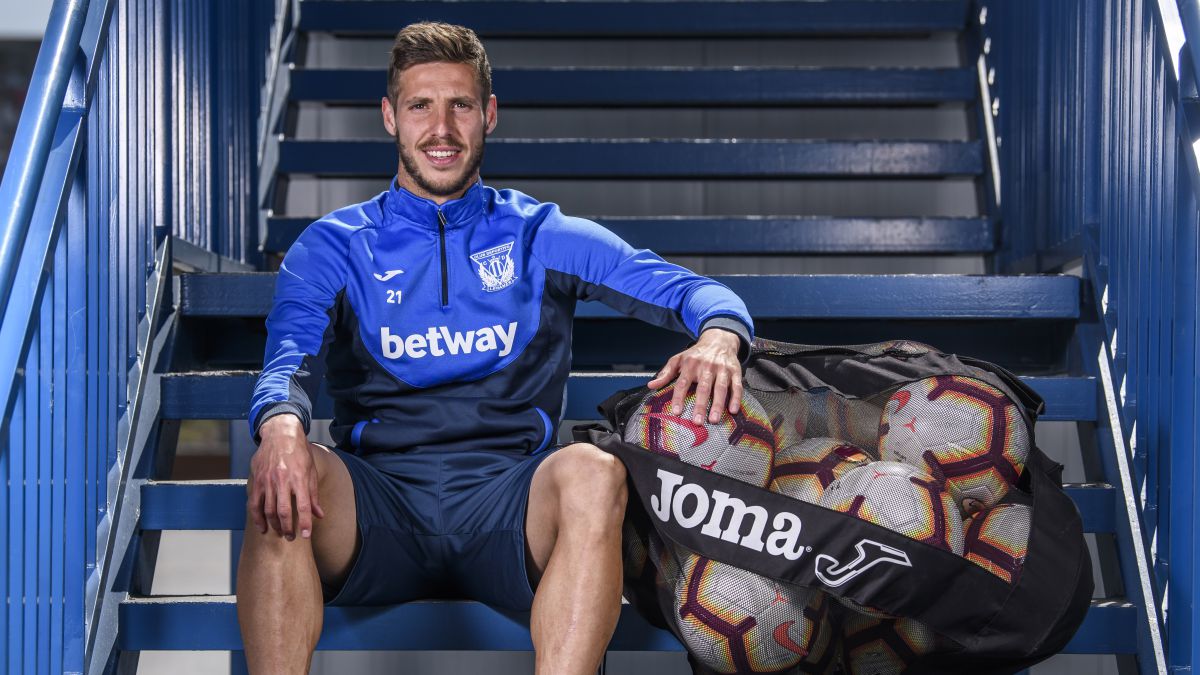 Rubén Pérez is already a legend. At Leganés he has long exceeded that threshold, but now in the Second Division he has consolidated an honorary title that is achieved with time and games. That, games, is what the central midfielder has accumulated since he arrived in the south of the capital in the summer of 2016. With the duel he played against Castellón last Saturday, the second captain has already accumulated 150 tied with the blue and white elastic, a figure that the cucumber club has wanted to honor through its social networks.
Because Rubén Pérez is, of the current Blue and White squad, the player who has played the most matches in uninterrupted seasons with the pepineros. Javier Eraso surpasses him in total number of winches (187 official matches), but he, unlike Rubén, accumulates them in different stages: from 2013 to 2015 and from 2017 to the present. Between 2015 and 2017 he played for Athletic Club.
Be that as it may, Rubén Pérez's record is striking not only because of the roundness of the figures, but because he has accumulated many more matches in the First Division (118) than in other competitions. It happens that this former Atlético, Betis, Torino or Granada, among others, is the footballer who has competed the most matches with Leganés in the elite and the only one, with Bustinza (100), who has reached or exceeded one hundred.
Now in Second, Rubén continues to be an important piece, but no longer as immovable as he was in the past, in the elite. His problems with COVID at the beginning of this 2021 and the high competition in the midfield position has made him a regular on the bench even with Garitano, the man who recruited him in First and with whom he became fixed in the maximum Category
With a contract in force until the end of the season, the promotion will depend on Rubén Pérez continuing in Butarque. If he goes up, his link with Leganés will be automatically extended for another season. Otherwise, he will be a free agent to negotiate, either his continuity south of the capital, or his departure to another team. Meanwhile, his efforts continue to focus on getting the first stage to continue one more year as a cucumber and increase some figures that continue to consolidate him as a legend on Avenida de los Once Leones.
Photos from as.com