Rossi: "I was not fast and suffered in the acceleration for grip"
"I was not very comfortable with the bike and in the end I did not try to shoot with the soft. Otherwise, I could have finished a little better, but that is not the problem," he says.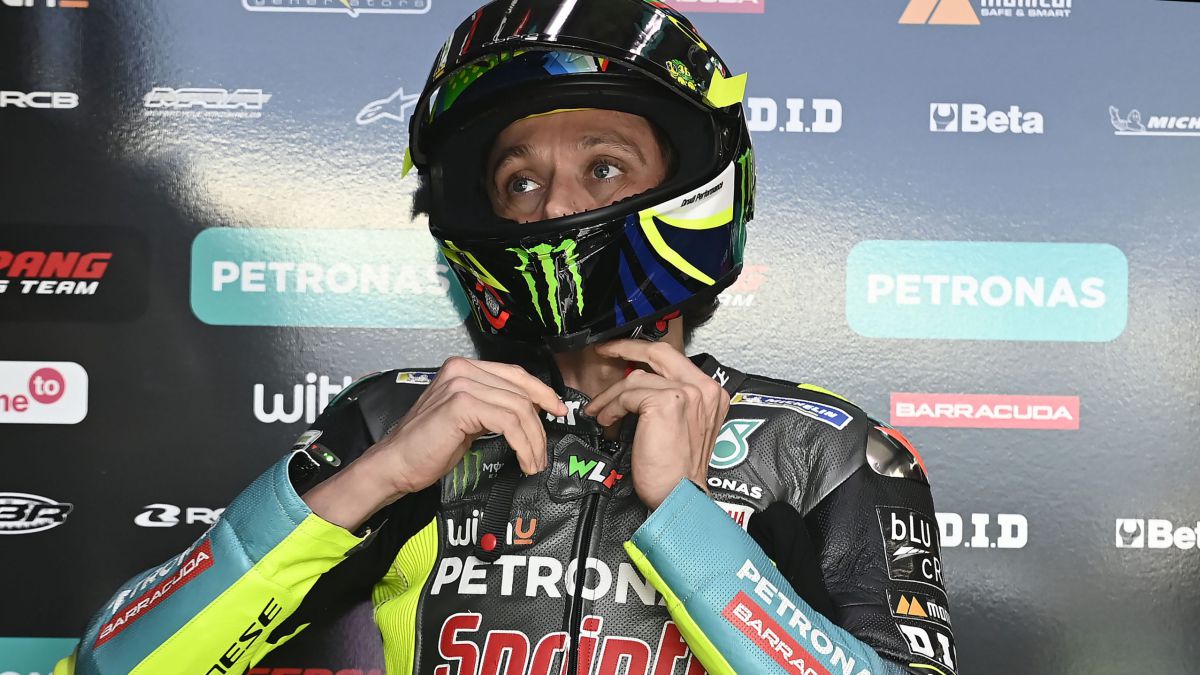 Valentino Rossi always shows his face. He delayed his appearance before the journalists, but ended up appearing to explain the reasons for his nineteenth place in this first test in Qatar, 1.6 behind Quartararo, who drives a Yamaha like his.
-Is the position or the distance to the head worse?
-Both. The position is not great and my fastest lap is not great either. I didn't feel very comfortable with the bike and in the end I didn't try to pull on a soft tire. Otherwise, it could have ended a little better, but that's not the problem. The problem is that I was not fast enough. Now we need to check the data with the team and try to find different paths for the next test.
-What balance do you make?
-It was quite difficult, because I was not very fast from the beginning, suffering with the grip of the tires from the beginning. We have tried different things, but we have not found a good solution and in the end it was difficult. We suffer especially in acceleration, because I don't have much rear grip. We have worked on the bike's settings and in the next few days we will see the data obtained to try to be more competitive in the next test.
-Ha roll alongside Crutchlow. Did you have it planned?
-I did two or three laps with Cal at the beginning, but it was a fluke, not intended. I have spoken with him and also with Silvano Galbusera, his chief mechanic, and they have given me interesting comments. I think he's fast and that's good. It is also interesting because it has been with Honda for a long time and can help us a lot.
-Has it been fixed or compared with the official pilots?
-Yesterday I spoke a little with Maverick, because I saw him at the clinic. He did a different job and we didn't talk much about the bike. Today Quartararo, Maverick and Morbidelli were strong and it was a good day for Yamaha. "
-How about the new Yamaha chassis?
-I have continued to use both chassis and my impression is that the new one is very similar to last year's bike and not similar to the 2019 chassis. It is in between, but when riding it feels very similar to the one from 2020.
-His brother Luca has finished in front of him on the second day…
-I'm happy for Luca. I have spoken with him and he is happy. He says he drives well and has taken a step forward. He is happy.
-Tomorrow is International Women's Day. Why aren't there more at the World Cup? 444 444
-One of the biggest problems in the MotoGP paddock is that there are not many women. We need more. Motorcycle racing is a men's sport. In the past there were a lot of better riders, with some good results, but we need more women in the paddock. It would be better for everyone. How to get there more? Is not easy. There are many young pilots who have trouble getting there because they don't have money, etc. Maybe someone could do something or organize a movement to help women pilots, like a women's academy. That may be a good idea. "
Photos from as.com