Rossi: "Doing 53 for the first time is a great satisfaction"
And he jokes about his 42 years: "I've always gone to pee a lot even when I was young. Maybe that's why I don't see so much difference."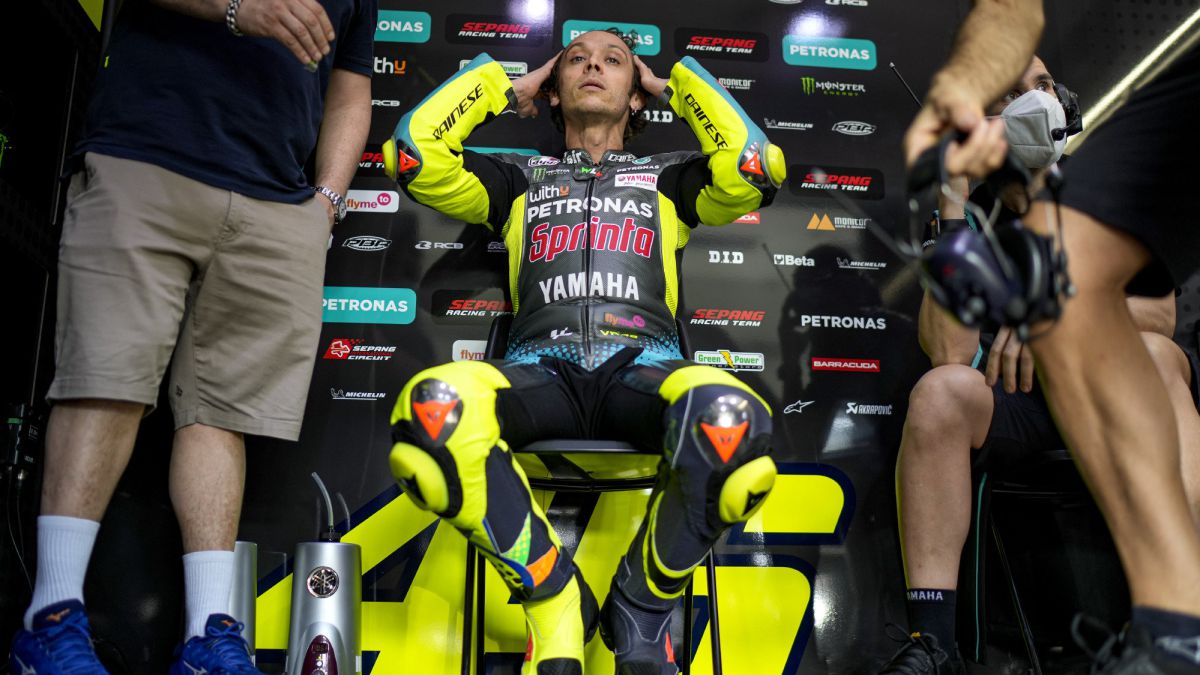 Valentino Rossi has taken an important step forward in this second test in Qatar thanks to the correct set-up of his Yamaha. In addition, he retains a fantastic sense of humor, which was noted when asked what things he notes regarding his age ... 444 444
-How does it feel to do something you have never done in Qatar when shooting at the pace you have done? What things do you notice that are age-related or that have changed your usual life due to age?
-It is not such a strange thing the time I have done. I've raced for many years and the truth is that doing 53 for the first time is a great satisfaction, of course the tires and the bike have improved, but I'm also riding well and I'm there. Regarding age, I have seen that to ride the motorcycle, to do the sport that I do, when you are older you have to train more, but if you train more you get to have the level you need to have with all due respect to ride the bike. motorcycle during a 45 minute race. As for everyday life, to go to the bathroom, to piss, I have always gone a lot to pee even when I was young. Maybe that's why I haven't seen so much difference.
-It was for example.
-It is more tiring to climb the stairs after having trained. Going home the stairs are harder and harder to recover, and I think recovering is the big difference from when I was 25 years old. It's all a bit more difficult, but we tried it.
-Have you tried the new front fender? Are the Yamaha above the other rivals, because they have finished three in the lead and you are very close?
-The front fender that Yamaha has made is very particular, it is to improve the aerodynamics and also the cooling and I don't like it too much, because the bike is more difficult to ride, I didn't like it too much. There are three Yamaha up front, which is a very good sign, the riders are all very fit, but we are all there. As I see it, we have to wait for the race, because at that moment, when we are all together, we will have to check how we are doing, but it is a very good sign for sure.
-Last Sunday I was somewhat demoralized and now what has changed to achieve this performance?
-I have not talked about changing the method, because the method works very well for us and we do not change it, I feel very well with David (Muñoz) he is very brave and technically very well prepared and that is why I focus much more on piloting and I try to convey my feelings to him and then he does the rest. I like the method we have, I like how it works and the atmosphere in the team and in these two days we have worked exactly the same as in the previous two, the problem is that in the other test we tried a setting other than the one Weight distribution, especially at the rear, which is a bit different because we wanted to test if it was capable of driving stronger. It was that, it did not work and this time we have changed a series of things regarding the setting and we have been more competitive and above all we have been able to improve and take a step forward, which is always important and gives a lot of motivation. .
Photos from as.com