Roger grabs the derby against a very sad Valencia
The 'Pistolero' scored the lone goal in the first half after a rude error by Diakhaby and was able to make the second after the break.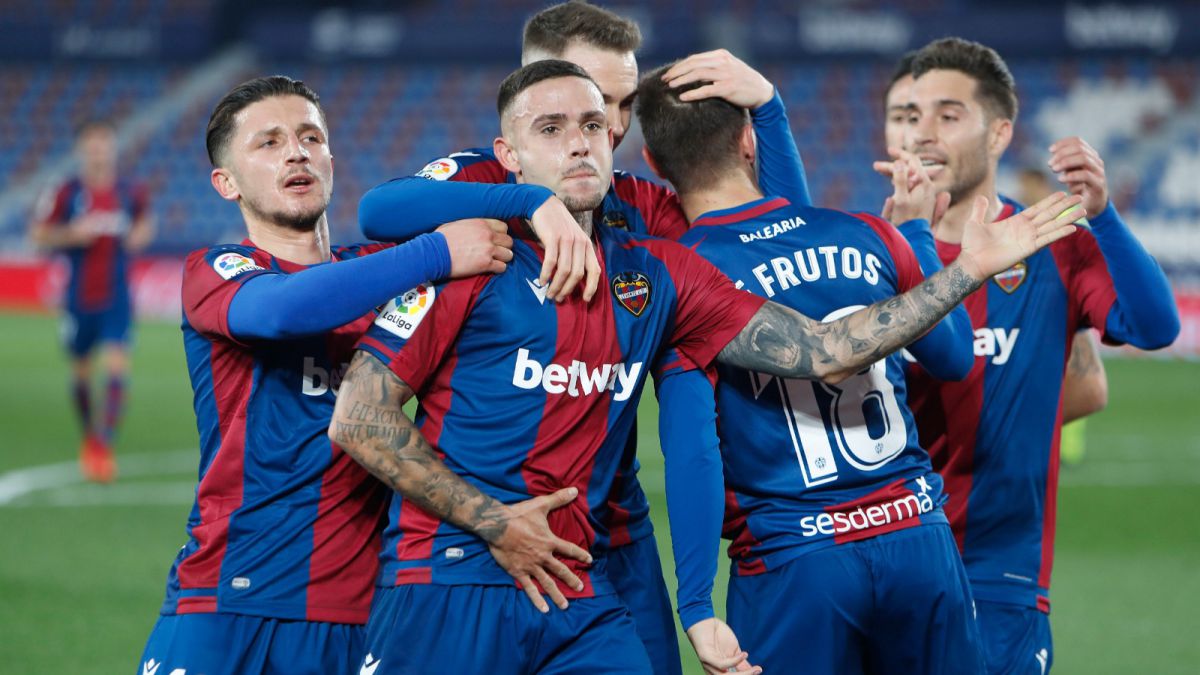 The derby continued the inertia of recent weeks: Levante, very strong at home; Valencia, a horror outside the Mestalla. The granotas take the rivalry game, they leave Valencia five points down, they approach Europe and, most importantly, they leave the permanence very close. In addition, Paco López beats Valencia. Only the newly promoted are left to have won everyone. Valencia was not the sainete of Valdebebas or Getafe but almost. The new system of three plants was a frog and Diakhaby is back to his old ways.
The new defense that Javi Gracia lined up took very little time to decipher Levante. 11 minutes to be exact. It was De Frutos, the smartest in the class, who showed his classmates the way. He was left alone before Cillessen but sent her to the stick in hand to hand. Three minutes later it was Morales who finished first, after a bad clearance by Guillamón. But it was Roger who did not forgive. Rude error in the departure of Diakhaby (He's back!), Rochina's first pass, a la Laudrup, and the 'Pistolero' does not forgive a dizzy Diakhaby and a Cillessen who could only look at her.
Valencia was a flan behind and upstairs nobody understood each other. I couldn't get worse. Little by little the defense was intoned and at least Levante did not stand before Cillessen every three minutes. In fact, he didn't do it anymore in the first act. The attack was missing. That's where Guedes and Kang-in tried but the ball always came at a disadvantage. Difficult ballot for both, who were playing a few meters behind Gameiro, trying to associate.
After the break, Levante took a step back. He wanted to become strong in defense, knowing that Valencia did not look like doing too much damage. And the plan almost came out perfect because Rochina; Roger, after another short circuit from Diakhaby; and Morales had the second. But they were not right. And in the end, Valencia went up with more faith than skill. Vallejo had the only, very clear, behind a wall from Gameiro but Aitor stopped well.
Photos from as.com