Rodri commands the most valuable eleven of the Premier
Transfermark has updated the appraisal of the players and the Spanish media stands out in a team with six players from Liverpool, three from City, one from United and one from Tottenham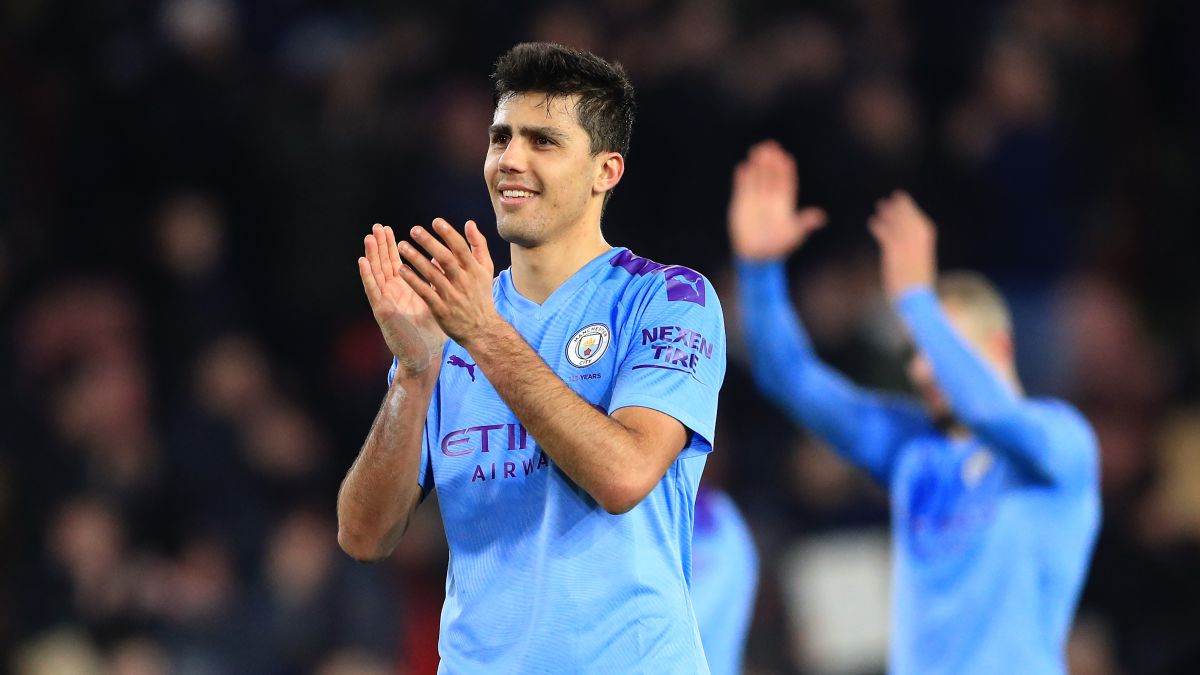 Rodrigo Hernández is the only Spaniard in the most valuable eleven of the Premier League. The central midfielder of Manchester City and the Spanish National Team appears in the team of players with the highest market value that the Transfermark website has made public today.
After lowering the value of all footballers due to the coronavirus pandemic, Transfermark has again carried out an upward valuation. When it comes to choosing the most expensive player lineup, Rodri appears as the brain of a team made up of six players from Liverpool, three from Manchester City, one from Manchester United and one from Tottenham Hotspur.
With a 1-4-3-3 system, Allisson is in goal with an appraisal of 65 million euros. A defense of four made up of Alexander-Arnold (100 million), Ruben Días (60 million), Virgil Van Dijk (70 million) and Robertson (70 million) .
In the center of the field appear Rodri, valued at 70 million, just the amount that City paid Atlético for his transfer, as a midfielder with two interiors: De Bruyne (100 million euros) and Bruno Fernandes (90 million) .
And the attacking trident is the one formed by Mohamed Salah, valued at 110 million euros, Harry Kane, whose price for Transfermark is 120 million euros, the most expensive of the eleven, and Sadio Mané, who would cost 100 million euros.
A real great team, whose value amounts to € 965 million, dominated by Liverpool footballers, which is not at its best and could precisely undertake a restructuring taking advantage of the market value of its players. Precisely Salah sounds to go out and could be on the market. In the same case is Harry Kane who this summer could leave the Spurs.
For his part, Rodri shows his growth and establishes himself as the best midfielder in the Premier, by value, by price and by performance. And in the Spanish National Team he has already taken over the starting position, with the permission of Sergio Busquets.
Photos from as.com