Robeet surprises from the escape with Cavendish on the floor
The Belgian, from Wallonia, achieved a brilliant victory on the cobblestone after being almost 195 km of race escaped. Cavendish fell to 6 of goal in the leading group.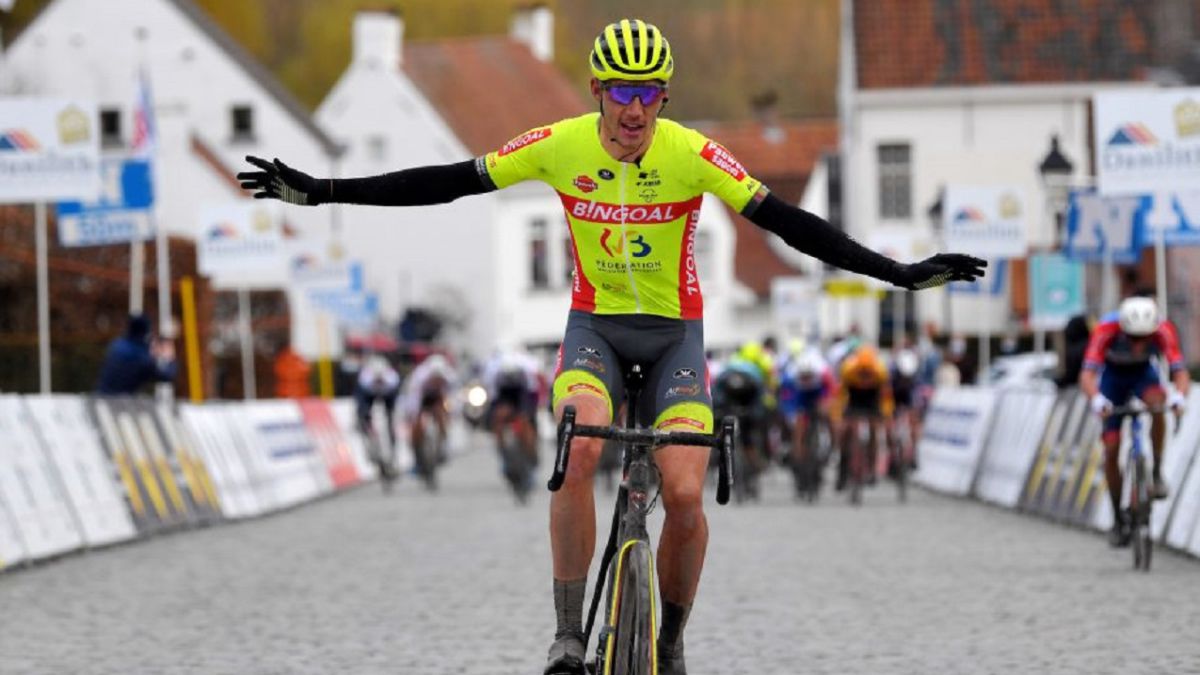 Ludovic Robeet surprised on the pavement of the Belgian Nokere Koerse, a demanding classic with 195 kilometers of distance between Deinze and Nokere and that Robeet completed almost entirely escaping along with seven other riders. A change of pace two kilometers from the finish, in one of the most demanding areas, allowed Robeet to knock Damien Gaudin off the wheel. It was not an attack as such, as the Belgian barely got up, but a change of pace that took the French off the hook as the peloton stalked.
In the main group, the attacks and movements began when the getaway still had a minute and a half of rent. Movements, stops ... and ahead they continued to make their way. The peloton miscalculated while at the head they were giving everything. In this main group was Mark Cavendish. The Deceuninck, with the entire team at his disposal for this appointment, was one of the great focuses of the day. The Briton has not won since February 8, 2018, and today's test seemed good for his characteristics and seeing his rivals. Everything changed six kilometers from the finish, when the one from the Isle of Man crashed on a cobbled section. He was able to continue, in pain, but already very off the hook.
It was in the absence of 12 kilometers when the pair left that ultimately the victory would be played. Two very corpulent and strong runners like Robeet (1.94 meters) and Gaudin (1.92 meters) who understood each other perfectly. In the small platoon, the single attacks continued, such as Vanmarcke's, without success. With 1,600 meters to go, the movement of an exhausted Robeet arrived, reaching the finish line with only three seconds left over his escape partner and with five seconds compared to a peloton in which Luca Mozzato won in a test that involved the Robeet's second career victory after a stage at the Coppi Bartali in 2019. There was no Spanish participation in this Belgian classic.
Photos from as.com