Ridiculous of the Rockets
The Houston team lose their 11th consecutive game and they do it in a big way: by 49 points and with the lowest percentage in the history of the franchise.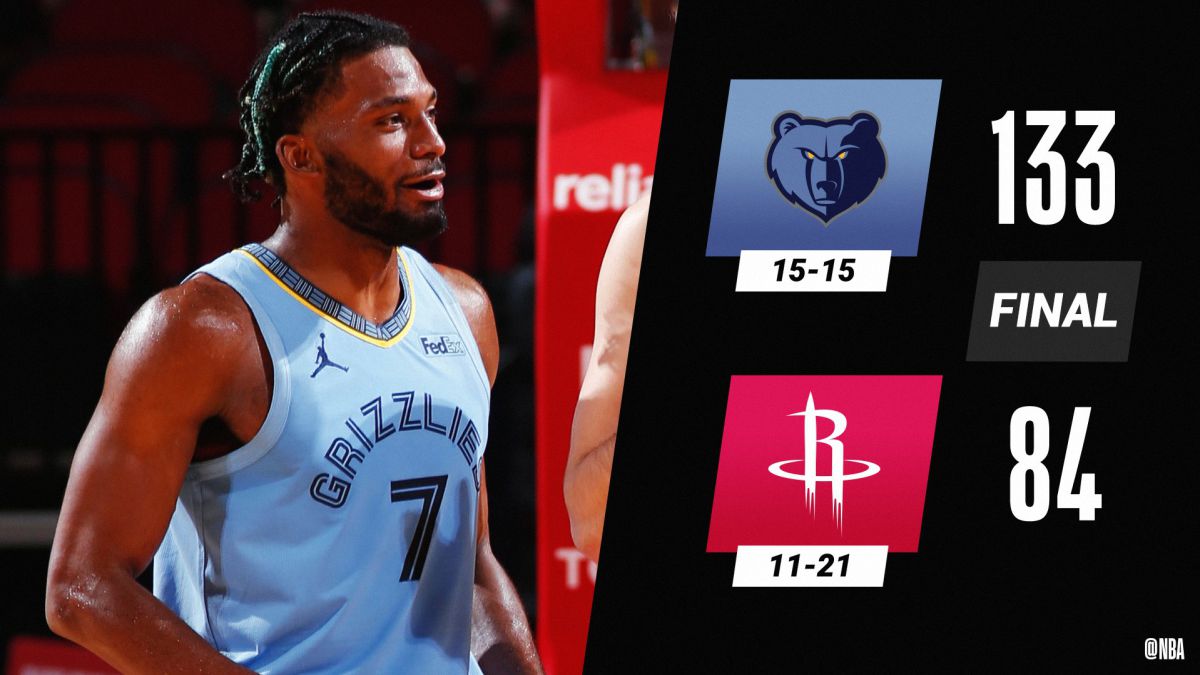 There are times when the absence of a player becomes so noticeable that it is impossible not to say that his team misses him very much. That's the case with Christian Wood and the Houston Rockets. The power forward was injured on February 4 and that day his team's record was 11-10, after beating the Memphis Grizzlies (115-103) well. 24 days and eleven games later the landscape in Houston is gruesome. Wood hasn't played since and the Rockets haven't won again. There are 11 consecutive defeats with tonight, precisely against the Memphis Grizzlies.
If that long ago and February 4 they beat Tennessee by 12 points, today's result makes clear everything that has changed in this time. Because the downhill Texans find themselves on seems to have bottomed out this time. If not, the following would be the never seen. How to overcome a disaster like last night, with a result that leaves you marked forever? 49 points, neither more nor less, were those that the Grizzlies took from them at the end of the game. A team that had just lost three games in a row. An unmitigated disaster.
There is a series of data, in favor of the visitors and against the locals, which makes it clear how exceptional what happened. The Grizzlies have never won a game with such a difference and their bench has never scored so much: 85 points divided among eight players, with Justice Winslow (20), Brandon Clarke (16) and De'Anthony Melton (14) as the top scorers. On the other hand, the 27.7% shooting success rate is the worst percentage in the history of the Rockets and John Wall (who finished with 16 points) is the second Rockets player in the last 25 years to finish a fourth scoring only one basket by shooting at least ten times (the other is James Harden). The Rockets' 11th loss in a row is their worst streak since they lost 15 in a row in 2001. This is the way it is for Houston where they do have a problem.
Photos from as.com