Ricky Rubio is on the market
The Wolves want to move before the market close on March 25, and Ricky is one of those who could come out. It can be a bargaining chip for Aaron Gordon.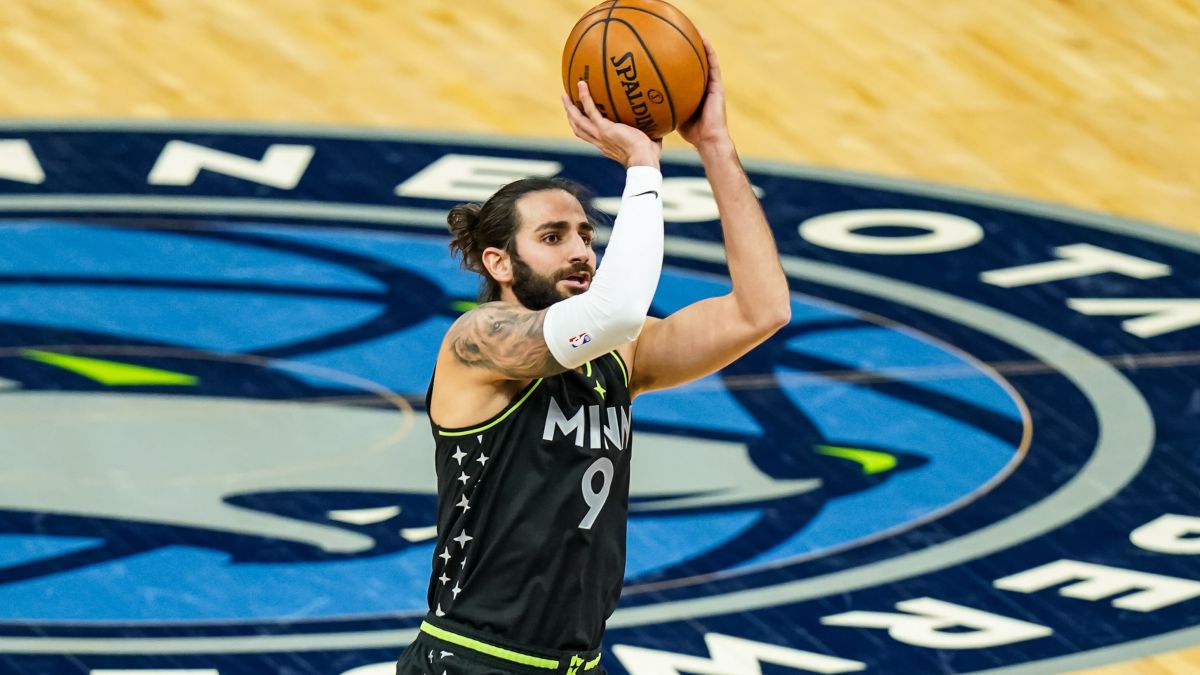 Next Thursday the transfer market in the NBA closes. As of that 25-M, players who changed their scene could no longer play in the playoffs. The rumors are, as always in this final sprint, constant, with many names in the arena. Even some stars, although these operations are always more complex and unlikely. The Wizards have ruled out trading Bradley Beal and the Mavs have done the same with Kristaps Porzingis.
One of the names that are splashing the rumors is Ricky Rubio. El Masnou's point guard is not at his best in the NBA. Now he has raised his level, but his start to the season was bad in his second stage at Minnesota Timberwolves, the team with which he debuted in the NBA and to which he was sent in two operations in which he went from Phoenix to Minneapolis with a stop in Oklahoma City. The Wolves are the worst team in the NBA, now with 9 wins and 30 losses and some green shoots after the relief on the bench, where Chris Finch now runs operations. Ricky (30 years old) averages 8.2 points and 6.5 assists.
Michael Scotto of Hoopshype is one of the journalists who makes it clear that there may be movements in the Wolves. With Karl-Anthony Towns as a franchise player and more emphasis on some young people led by Anthony Edwards, number 1 in the last draft and a player on the rise in recent weeks, Scotto ensures that there are contacts with other teams by players like Ed Davis, Jake Layman or the Spanish Ricky and Juancho Hernangómez. The Wolves, for their part, could try to get a world-class power forward, thinking of John Collins (Atlanta Hawks) and Aaron Gordon (Orlando Magic) .
Gordon's situation is especially interesting since the Magic are another selling team right now and in which only the now-injured Markelle Fultz and Jonathan Isaac would be truly untouchable. That implies that Gordon and Evan Fournier are in the market, as are Terrence Ross and even Nikola Vucevic, although only an astronomical offer would cause the transfer of the all-star center. Shams Charania (The Athletic) reported that the Blazers and Wolves were very interested in Gordon, and Jake Fischer (Bleacher Report) pointed to two transfers from Gordon that came very close to becoming a reality, one to the Nets and the other, in early February. , to the Wolves in an operation in which Ricky Rubio was going to enter, who would have gone to Orlando along with draft rounds as compensation for Gordon.
Photos from as.com