Richarlison and his regret for apologizing to Thiago after injuring him
The Everton forward apologized on Instagram to the Spanish for having injured him. The midfielder did not respond and decided to delete it.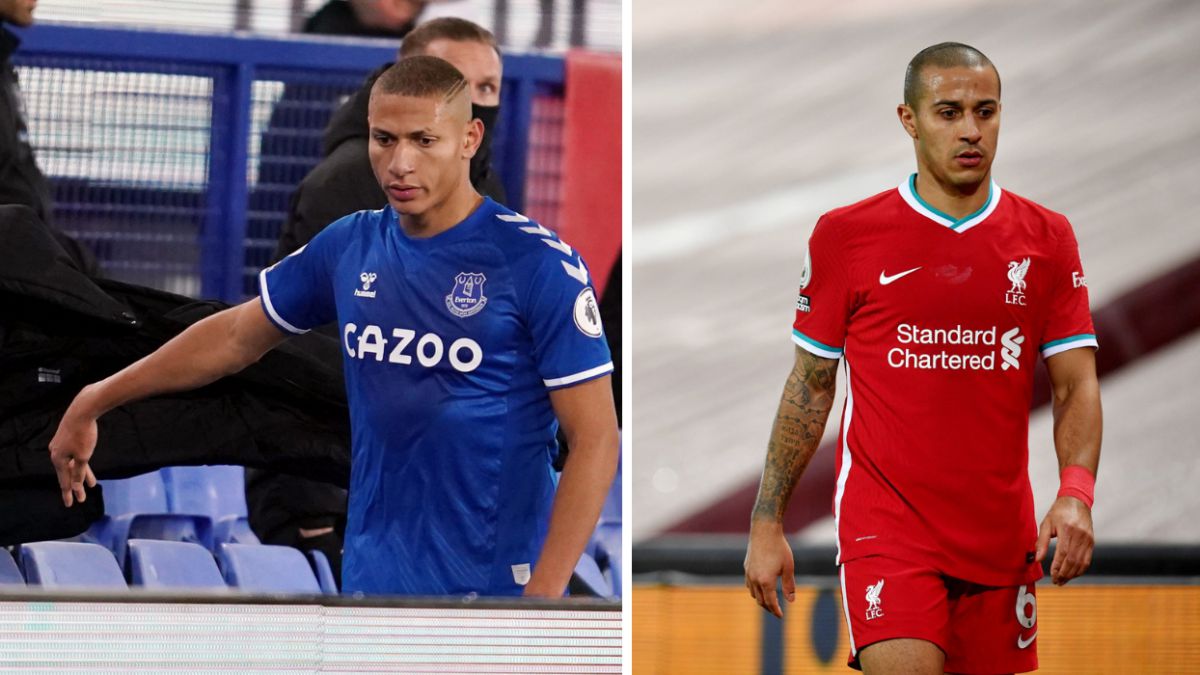 Sparks always fly in an Everton-Liverpool. Nonetheless, it is the Merseyside derby. And the one on October 17 was no different. When the 2-2 seemed like it would be the final result, as it was, Richarlison made a terrible in the last minutes to Thiago that cost him the direct red. While the Spanish was more than two months off the pitch. The worst was feared at first, but the knee injury was the lesser evil, having not experienced any breakage, and the Spanish midfielder has even been able to return to the National Team.
The Everton striker was the villain of the film, but after the match he tried to make up for his mistake with a public apology. However, this did not receive a response from Thiago and the Brazilian decided to delete the message, as Richarlison himself has reported in a YouTube direct. At their reunion they did not even look at each other, so it is clear that the hatchet has not been buried.
Reencuentro
"In the last game I made that entry to Thiago and was expelled. My God. I went to Instagram to apologize and stuff. He just saw it and said to myself 'I'm going to delete the message, since he doesn't want to reply'. And that's what I did , I deleted it. He did not answer, no. So we reached the derby again, in his field (he won the Everton 0-2 on February 20), and he did not look me in the face. I did not do it either and the match continued "explained Richarlison.
In addition, he was asked about the pique that there was with Virgil van Dijk back in October, and he took the issue away, since he considers that in a derby there will always be that type of altercation. "What fight? There was a moment in the match where we argued. There was a little fight where ... it's a classic. It's the Liverpool derby. We wanted to win and so did they, so we ended up embroiled in a little I fight. As in any other game I have with other players, "he concluded.
Photos from as.com