Rennes lose their great trick to retain Camavinga
The resignation of Julien Stéphan, the coach who made him debut in both the first team and the subsidiary, makes everything take a 180-degree turn.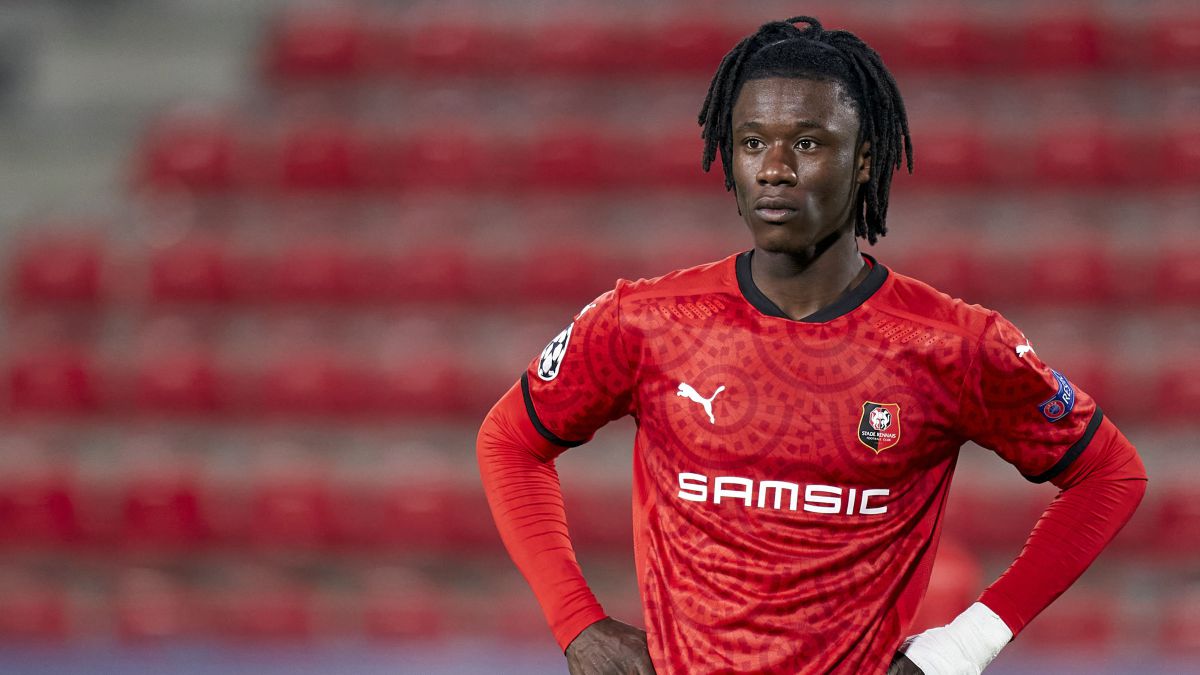 Despite the fact that in recent months the rumors have subsided, Eduardo Camavinga continues to be one of the names marked in phosphorite on the Real Madrid agenda. The coronavirus crisis made the whites decide to wait a little longer to undertake their signing and the latest information pointed to a possible renewal of the player who ends his contract in 2022. In fact, the midfielder himself had declared that "it would be a pleasure for me to continue on the Rennes ".
But in recent hours there has been an event that could give a 180 degree turn to the "Camavinga case", nothing more and nothing less than the resignation of Julien Stéphan, the coach who made him debut both in the Rennes subsidiary and in the first team. Julien Stéphan was one of the main reasons why Camavinga was happy in his team, with a coach who knew him perfectly and who had trusted him from the first moment.
"When I was appointed coach of the professionals, I took him to training at once. I did not look if I was 16 or 20. Talent does not know how old he is and when he is ready he has to be that way, period", explained Julien Stéphan in an interview he gave to Diario As last April.
The coach was the first to recommend that he follow one more season, the current one, in his training club to "confirm that leap in quality" and so far he was giving him a good number of minutes (1887) in both Ligue 1 and Champions League. He acted as a "protector" of the French and did not hesitate to come to his defense as when he asked that he stop making the news every day and that he "needed peace" when Camavinga changed his representative and chose Barnett, Gareth Bale's agent. .
For this reason, Camavinga himself has not been slow to send a message to and to his former coach on social networks when his resignation has been made official. "Coach, I sincerely thank you for everything because thanks to you I discovered the" adult "world from N3 (Championnat National 3) to Ligue 1, also passing through the Champions League. I owe you a lot and you have always given me the best conditions, thank you for your advice, God bless you ".
The departure of Julien Stéphan means the loss of one of Camavinga's most trusted men at Rennes and could be a crucial move for his signing. The young player was willing to talk about his renewal "there will be negotiations to renew me", but the resignation of the man who made him debut may be the last push he needed to decide to make the leap to a European great this summer.
Ending a contract in 2022 this summer is key to his departure as it is the last chance Rennes would have to get a good sale. Without Julien Stéphan, it seems more complicated for Camavinga to renew his contract, so the signing of one of those wanted by Real Madrid is reactivated by surprise.

Photos from as.com