Real Madrid win the pulse in the 'Hazard case'
According to Gol, the club has decided that the player should continue a conservative treatment and not undergo surgery, as Belgium wanted. Your selection will send a physio.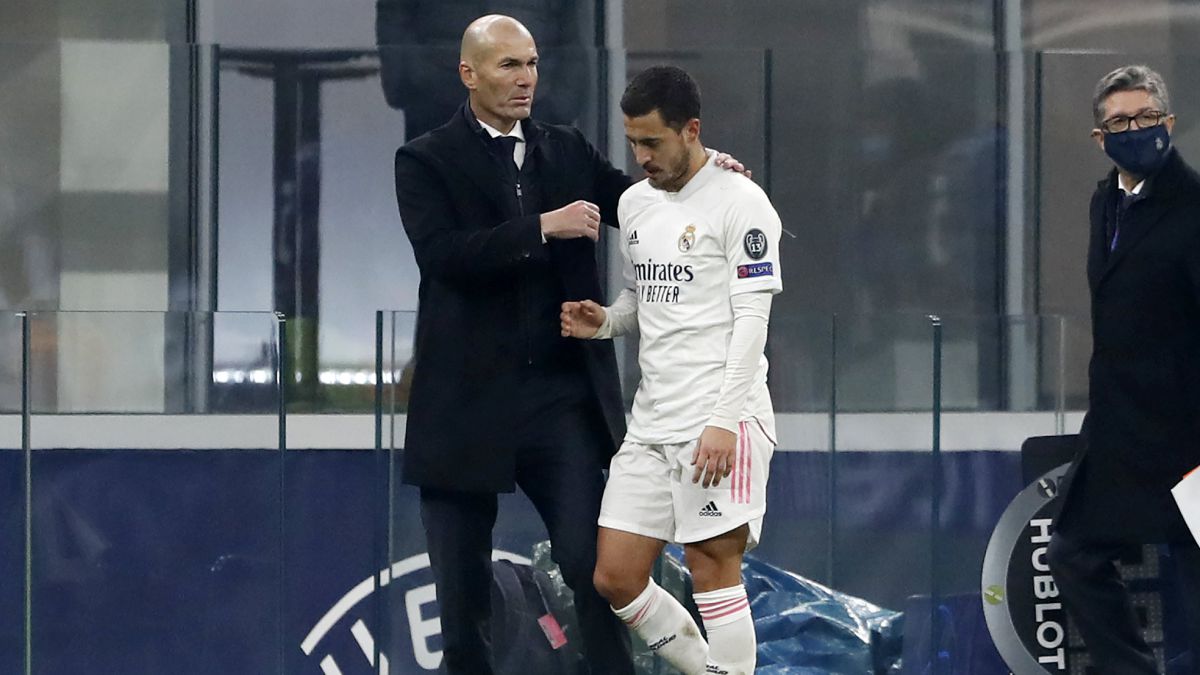 Real Madrid wins the pulse and Hazard will not go under the knife for the moment, a measure that the Belgian team was in favor of. After talking about it with the footballer, a conservative treatment for his injury has been chosen since it is not clear that this is the origin of his constant problems, according to Gol Televión. As it was already advancing on Wednesday that the club preferred that the Belgian not undergo an intervention. Madrid, in contact with the Belgian Federation and with the knowledge of Hazard himself, has requested that a physio from his country travel to Madrid to follow the day-to-day recovery. The white club, according to the channel, spoke with Roberto Martínez to explain that, at the moment, there is no operation. How the physiotherapy work evolves slowly will be assessed with the obvious risk that, if it does not prosper, the Eurocup could be lost.
The priority right now is to find the source of the problem. The player traveled to London to seek a second medical opinion on whether his ankle injury influences his ongoing muscle problems. Zidane himself explained before the Champions League match against Atalanta that there was still no explanation for the Belgian's new physical problem and that it caused him to drop against the Bergamascos. Since arriving at Real Madrid, Hazard has missed 51 games for not being available to the coach. In 2020, a plate was implanted in his right ankle, but at no time has he recovered his best sensations and he has been uncomfortable on the field.The European Championship at risk.
Real Madrid, according to Gol, is not clear that his muscular problems have this intervention in the ankle as a cause and prefers a physiotherapy treatment to see if, at least, he could help the team in the last part of the season. Belgium has to compromise, Real Madrid is the priority and it is allowed to follow the process with a person from the team's medical team in Madrid.
Photos from as.com