Prado, scare with a happy ending
The Galician suffered a strong blow to the belly, when the handlebars hit him below the ribs, forcing him to visit the hospital to rule out a major injury.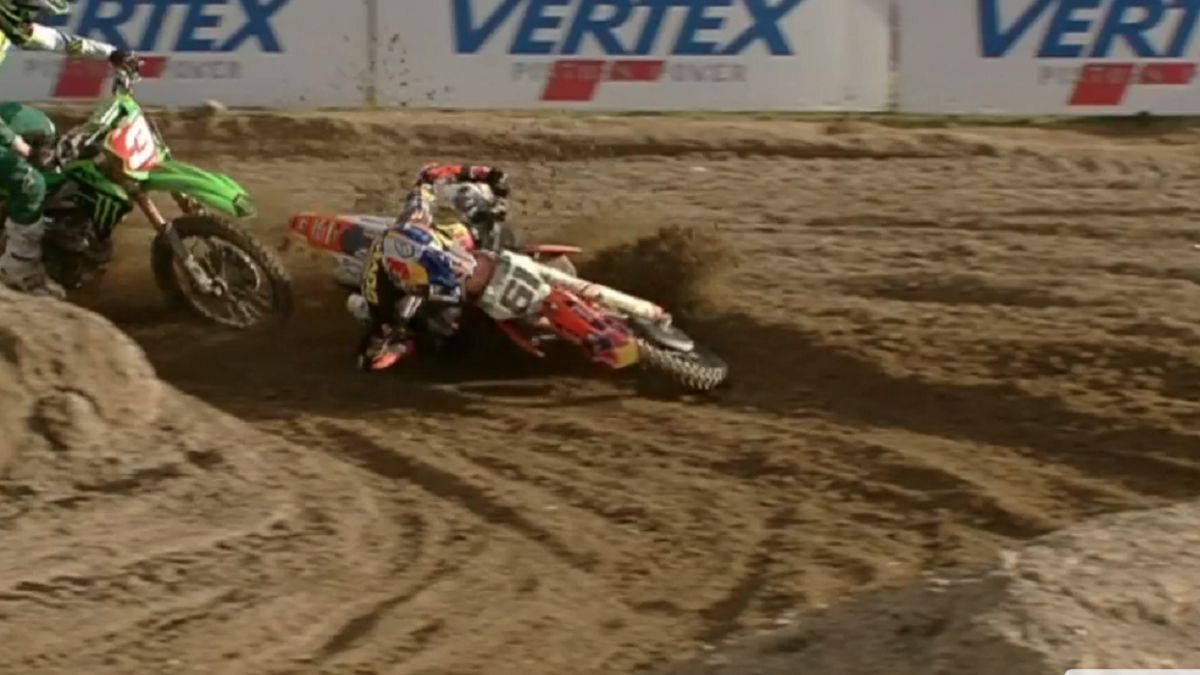 A fall by Jorge Prado, unimportant to the naked eye, in the middle of a battle with Romain Febvre for the victory of the final round of the MXGP Citta di Mantova (Italy) set off all the red alarms of Red Bull KTM Factory Racing on the track located in the Lombardy region.
Because Prado had to be rushed to the hospital in the capital of the province of the same name to rule out any significant injury when he was out of breath and somewhat shocked as a result of the vehement blow he received in his belly when the handlebars hit him below the ribs.
Finally, and after several hours of observation and various medical tests (scan, x-rays ...), the Galician received authorization from the doctors to travel to Rome this Monday, where he will continue an intense rehabilitation program to heal these bruises and return as soon as possible. before training. It should be remembered that due to the COVID-19 pandemic, the 2021 Motocross World Championship will not start until mid-May in the Netherlands.
Photos from as.com