Ponferradina never gives up
Curro and Pablo Valcarce equaled Pedro and Pablo Pérez's initial goals for Sporting in two minutes and the Bercianos are still one point from the playoff.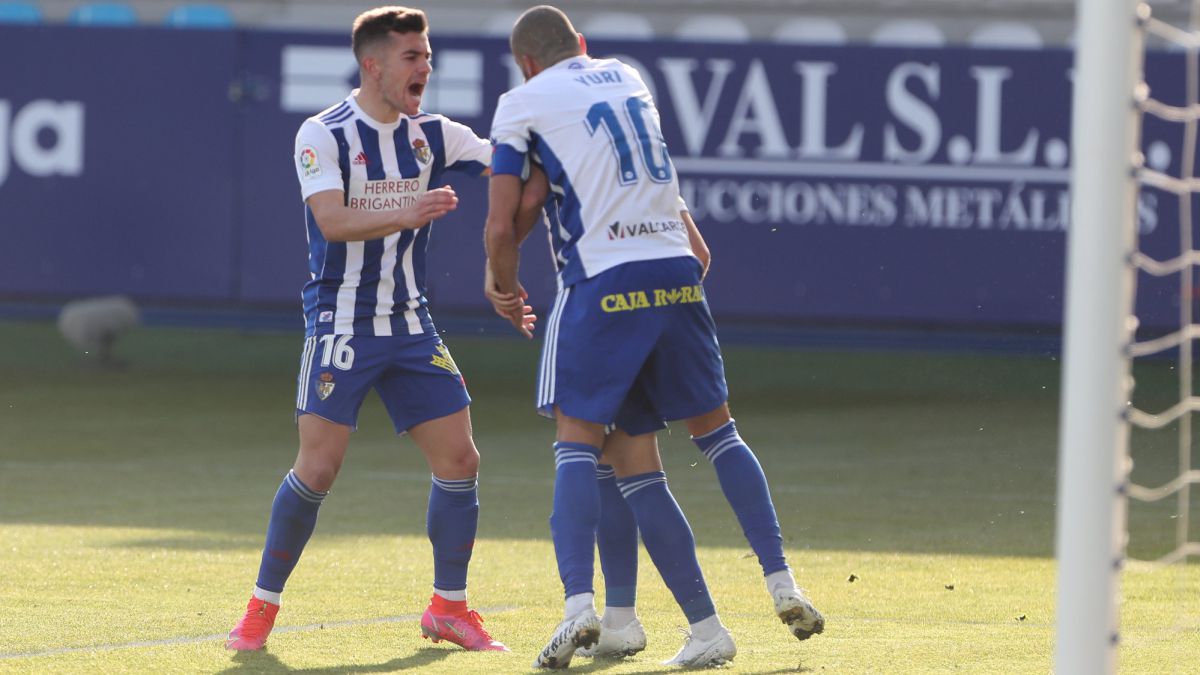 Ponferradina and Sporting equaled two goals in a match that was decided in the first minutes of the second half. Pedro had overtaken the Asturians in the first half from the penalty spot and Pablo Pérez widened the difference as soon as he returned from the locker room, but Curro and Pablo Valcarce equalized the contest in two minutes to leave Deportiva one point from the playoff, while Sporting maintains its fifth place with six of advantage over the Bercianos.
Sporting took all the danger in the first quarter of an hour of the game and was able to get ahead in two shots from Pablo Pérez and Nacho to which Caro responded with two good interventions. La Deportiva stretched out and in the 23rd minute Aguza forced Mariño to show off after finishing a Curro cross into the area with a Chilean half.
La Ponferradina was able to take the lead in the 37th minute, when Yuri pressed Mariño's ball out and was about to rebound. However, the goal would come in the other goal. Pablo Pérez went into Caro's area on the left and the goalkeeper arrived late to clear, overwhelming the striker and causing a penalty that cost him the yellow. Pedro was in charge of transforming the maximum penalty, although Caro guessed where the ball was going to go and was about to avoid it.
Before the break, problems increased for Ponferradina, who was left without Sielva, injured, forcing Bolo to rebuild his team at the start of the second half, giving entry to Gaspar.
The start of the second part was exciting. In the first minute of play, Sporting scored the second with an impressive header from Pablo Pérez after a free kick. When it seemed that the Asturian goal left the game seen for sentence, in two minutes Ponferradina returned the tables to the scoreboard.
Curro cut differences in a distant shot that bounced in front of Mariño, misleading the goalkeeper and sneaking into the goal. Two minutes later, Pablo Valcarce took advantage of a gift from Pedro and stood alone in front of the goalkeeper. The Berciano tried to chop the ball over the exit of Mariño, who touched it lightly, but the ball was free in the small area for Valcarce himself to clinch the 2-2.
The draw did not satisfy either of the two teams, who kept looking for the winning goal until the end, although without much clarity in the last meters. The clearest chance was Javi Fuego with a powerful shot from inside the area to which Caro answered with a saving hand.

Photos from as.com