Pol sees the Márquez-logical dependence in any team
"In any team they would have dependence on Marc if Marc was not there. That is not a Honda issue, it is for any team when it loses its star," he says.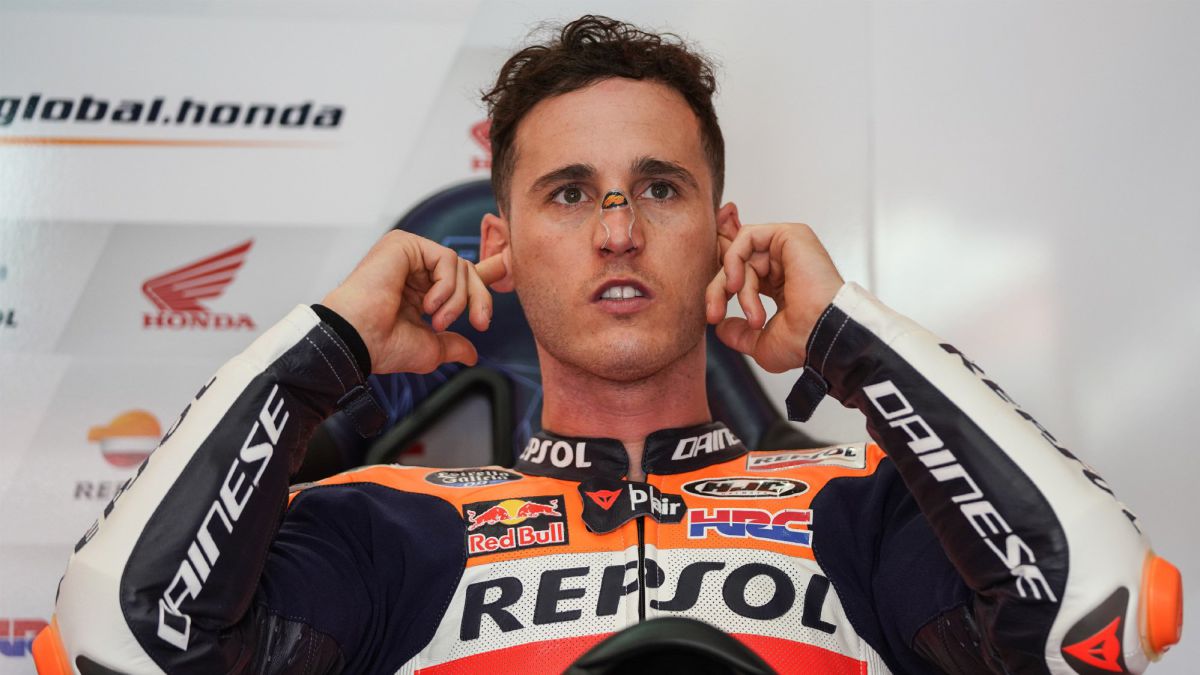 Pol Espargaró's was the best Honda in the opening race of the 2021 MotoGP season. The one from Granollers crossed the finish line eighth, 5,990 behind the head and 56 thousandths behind his brother Aleix, who won the fight for seventh place with the Aprilia. His boxing partner, Stefan Bradl, finished eleventh, and the two satellites of the golden wing, Álex Márquez and Takaaki Nakagami, did not finish the race due to a crash. With these results, Marc Márquez was greatly missed in the ranks of Honda and his brand new signing made his career self-critical because, although it is still early, he knows that he has been signed for much more than to be eighth.
AS asked Pol about the Marquez-dependency still existing and the 44 did not elude the question: What is Marquez-dependency in Honda? I do not know, in the team that was they would have dependence on Marc if Marc were not there. That is not a Honda issue, it is a matter for any team when it loses its star driver and needs him to return soon. And that's why I'm here too, to try to get results and stay as close to Marc when he returns and to be two strong riders within the team. Today was not bad for the first race. Getting within six seconds of the first is something very important starting from position twelve ".
Asked how much percent he is at his highest possible level with the RC213V, he says: "I don't like putting numbers in, but I certainly think the first six laps today should have been 30 percent better, and risking more. Maybe the same thing that happened to the other Honda would have happened to me and I wouldn't have finished the race, something else could have happened. Maybe I needed to risk more, be more competitive at the beginning, defend the positions more, but I think that's another. I will take a little step next weekend and I will certainly do it. And the result will probably be much better ".
Regarding his general feelings in his first GP as a Honda rider: "I am happy and at the same time a little angry, but it goes in the pack. I have taken it very calmly at the start of the race and that has made me lose positions, What I have won at the start I have lost in the first two laps for not risking. I was in the twelfth, I tried to recover and little by little I have been improving and there was a moment of the race in which I saw that I was catching the I mean, my pace was good and I finished 2.9 in practically 20 laps, which is nothing, and in those 20 laps I had to overtake several riders, four. That makes me feel satisfied but on the other hand I think I have paid dearly to start from behind, to become a bad officer. Without a doubt, for next weekend the important thing is to become a good officer. That is the first thing I learned and then, yes, many ways of driving, I did some bad stuff, a rear lock when going into the curves For using too much rear brake, which I have improved later, different techniques that have helped me during the race and that will undoubtedly help me for the future. You learn a lot in these races, and when you're riding with fast drivers in front in those positions you learn a lot more. "
And when I asked him to write a grade, he replied: "I am not one to put notes because I demand a lot of myself and I would surely fail after the second part of the race that I have done. without a doubt it was important to finish it and not fall to learn. It is what it is, we had to go through today, next weekend I will be more relaxed, I will have less pressure, less tension, and things will be better from the beginning and I will be able to risk a little more, which is what I lacked today in the first five or six laps. "

Photos from as.com