Pol: "The most impressive thing about the test is seeing me with these colors"
"It seems something symbolic, but for me it is not. For me sitting in that place is much more than a change of team," says 'Polyccio'.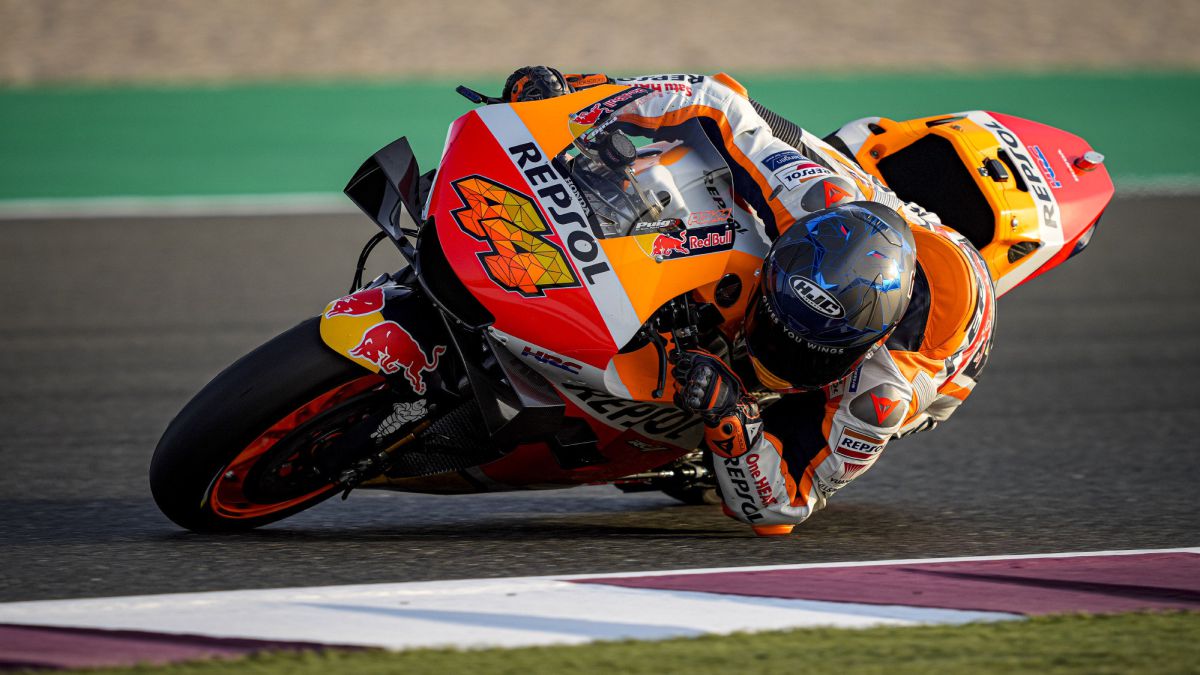 Pol Espargaró has more than fulfilled his debut with the MotoGP Honda in the Qatar test.
-What has caught your attention the most about this first experience with Honda?
-What has given me the most impression is seeing myself with these colors. It seems somewhat symbolic, but to me it is not. Seeing you sitting in the box surrounded by orange, the Honda and the Japanese engineers ... For me, sitting there is much more than a change of equipment. The idols of most of the riders have passed through here and sitting with all that potential in front and my number on the bike is what has impressed me the most. Sitting next to Ramón Aurín and seeing that these colors belong to you at least this year and that you have a unique opportunity is what has impacted me the most these days.
-Would it be a surprise to you if Marc returned for the first race?
-Surprise no. He's already on the entry list, so it wouldn't be a surprise if he arrived at the last minute. We could all see him rolling here. He already told me on the day of the presentation of the team that he is training harder and harder and that he feels better every day. For me, it will be back soon. When? The first race, the second, the third… This only he knows. Doctors can't even know. It is he who knows his body. All the pilots and fans look forward to your return as soon as possible.
-How prepared do you feel for the start of the championship?
-Prepared, obviously not. At what level am I… I'll know at the race on Sunday. Right now I feel very good. The pace was similar to that of other top riders, but conditions here are very changeable. We will see the conditions we have in the grand prize.
-Can you be the surprise of 2021?
-I'm not the one who predicts if I'm going to be a surprise or not. If the other pilots say it or not… I don't know. For our part, I will try to work as hard as possible to try to be world champion and if it doesn't happen, be as close as possible, which is my goal and the goal of the team. That's why I'm here. We will have to try, although we will not start with the best results because with only four days it is complicated.
-How is the knowledge of the front end and tires?
-Knowing the front end is not putting a front end and if it works everything is perfect. Each tire is different and each asphalt is different. The grip is also different. It is not just a grip issue. As much as I ride here in Qatar, I cannot say that I know the bike 100% because I will lack understanding on other circuits. We are still a long way from understanding this bike, even though it is fast on one lap and has a good pace.
-What toll did you lose on the third day?
-The more laps the better. Information in MotoGP is the most important thing. You can already have all the millions in the world that if you do not have all the experience you do not know how to invest that money. Therefore, experience is highly valued in here and not having had this day and being able to do a long run, is something we could only do today ... And the next day I will be able to do it will be race day.
Photos from as.com