Pol: "Everything is going to change a lot with Marc's return"
On his first crash with the Honda: "I was expecting a fall pushing, to the limit, in a fast lap, looking for the limits of the bike, and that fall has not yet come."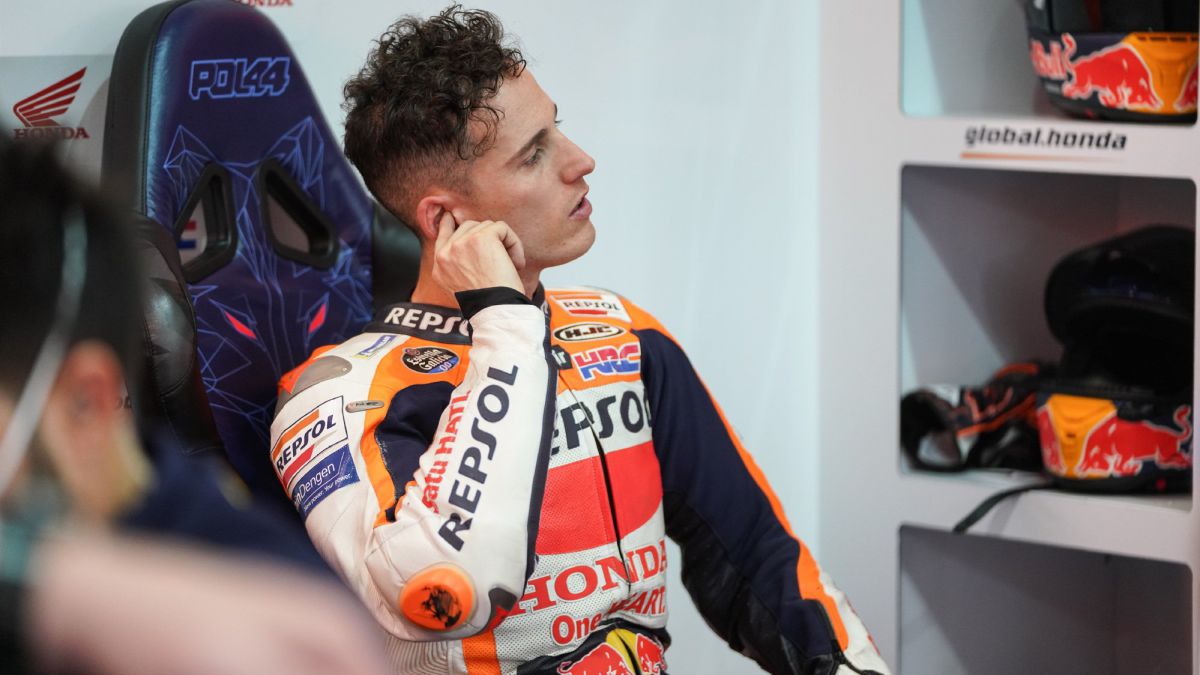 Pol Espargaró spoke of his first crash with the Honda, which was not as he expected, of being the best asset of the golden wing in these tests and of what the return of Marc Márquez will mean, something that seems closer and closer.
-So much so that it has been talked about that you almost want to congratulate you on your first crash with the Honda ... How was it?
- (smiles). With the fall I am a little disappointed, because it is not the fall that I expected. (Laughs) I expected a fall pressing, to the limit, in a fast lap, looking for the limits of the bike, and even that fall has not arrived. That is what I expected to come, a fall squeezing in a turn. Nothing could be further from the truth. It was on the third lap, with a medium front tire. I was one of the first riders rolling and the track was probably dirty because the wind was blowing, and we fell because of that. So it was not what I expected, but it also gives us information.
-How much does it make you to be the first Honda in the classification since yesterday?
-I'm not looking at the papers much. First, one lap is useless, you have to do 24. It only works for qualifying and if you make a bad start, it is not even good for that. But for everything else I'm happy, because things are going very well and seeing the rhythms of everyone, I think we are in the place where we have to be. We are a bit lacking, obviously, but I think we can be ready for the first race. I do not know if to fight to win, but to be close. We are going to finish this third day and see where we put ourselves for the race. When the track temperature changes a bit or with the Moto2 or Moto3 rubber, the track can change so much that the information we have here cannot be of much use. So we'll see.
-Has the middle front tire been as critical as it sounds?
-Yes, in fact I fell with him on the third lap, and yesterday Taka and Álex also fell with him. Today Stefan fell on that tire and so did I, therefore it is not a tire that works for us, at least when the temperature is high in the middle of the day.
-How do you rate 10 Honda crashes in four days of testing?
-Mine is symbolic. I don't want to take my crash as a Honda problem. It was more a mistake of mine and a mistake in the choice of tire, rather than a problem with the bike. For the rest, I am very happy and I am risking a lot, especially in race pace and fast laps. I get up when I put a new tire on and still haven't had a crash. At the moment I do not have that problem.
-You have commented in English that saving situations on the edge with the Honda is easier for you. Why?
-It's a pretty obvious explanation. When for example you go with a motorcycle that is not capable of a pace of 1: 55.0, you have to risk much more to get to something close to 1: 55.0. But when you have a bike that is faster and has more speed, it will be easier for you to be at 1: 55.0. Therefore, the risk that you are going to take is much lower than with a motorcycle with which you have to risk more to be in that time. Therefore, I think that if we think this way, Honda has more margin to save falls, because going to the limit is a little less than in other motorcycles, and when you ride less to the limit, in falls you can prepare your body more, be more alert, falls are less rapid. Or at least, when the address closes you wait for it a bit. It's a little less critical, less stressful.
-Yesterday Mir said that the return of Marc Márquez will not change anything. What about you?
-I don't agree with Joan. Everything is going to change a lot, because I think what we do is a show theme. We are dedicated to putting on a show for all the people, and the one who in recent years has shown that he knows how to do this show better is Marc. It benefits all of us that Marc returns, obviously more to Honda. But we will all agree, especially the fans, that we need him to come back as soon as possible to enjoy his races, and we at Honda to enjoy his information, what he can bring and what he can help us improve. It is a win-win for everyone and even though I am going to have the fastest guy in the world by my side and that will leave me in evidence many times, it is the best way to learn. With the fastest guy next door, you learn to beat much faster.
Photos from as.com