Pol: "You have to try to do what Marc does and use what he does"
"I prefer to go fast with Marc's 'set up', who is the leading rider at the factory. Starting to change things on the bike now is very premature," he says.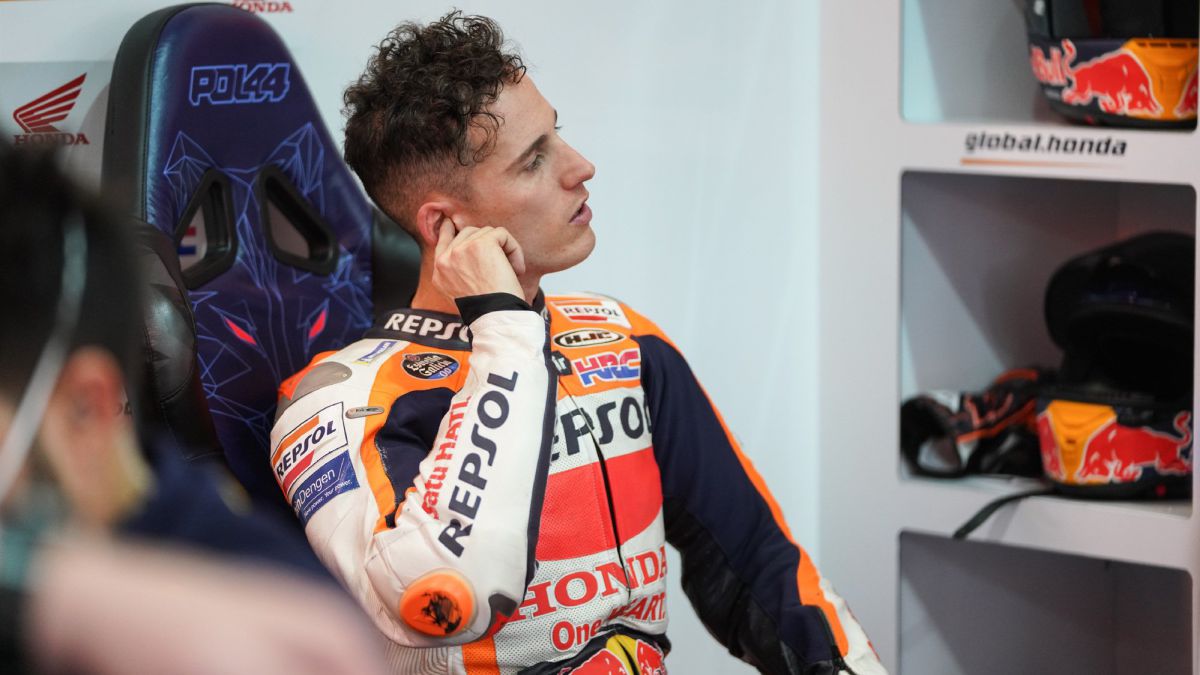 I was satisfied, very satisfied, Pol Espargaró with his performance on the first day of the second test in Qatar. He was very fast on one lap, with the fifth fastest time tied with fourth, and he also showed good pace and was by far the best Honda rider of the day.
-Impressions after today?
-I'm happy, today has been a day with a good progression, every day we improve more and neither I, nor I believe that those of us here, expected to be where we are now. This time is very fast, although we are not so interested in the fast lap, because it is only one lap and for the race you have to do more than twenty of the same. As for the pace, we are also surprised, and I was the first, I did not expect not to be fast, but to feel good with the bike, to feel that things come out when I want, and that is very interesting. I think so, we still have a margin, we have seen that the leading riders are riding faster and faster and I think that indicates that there is still room for improvement despite the fact that the Ducati always go very fast at one lap here, and the Yamaha too. And to say if I am prepared for the race or not is early, I feel good, although not sufficiently prepared. It is only the third day on the bike and we are among the top five in the same time as the fourth and that means that things are going well, although there is still a lot to do.
-Do you have time to make many changes or do you prefer to adapt well?
-At the moment no, at the moment we have not made big changes. Yes, we have tried some things, although in terms of setting up the bike we can say that in front, rear, it is very similar to the one Marc is wearing and it really is what I wanted, I do not want to get involved too much before going fast. PrMarc I want to go fast with the set up that he is the leading pilot of the factory, the one with the most experience and the one who is the fastest and you have to try to do what he does, use what he uses and what makes him happy On the motorcycle. Starting to change things on the bike now is very premature and what is simple is fast.
-Bradl has tested a new aerodynamic. When is Honda giving you those new components to test too?
-Well, in that first they have a very clear way of working. The aerodynamic pack, which has been talked about a lot lately, are very important parts of the bike that have to be tested very well, they can lead to falls and I am not at the time when I want to try this type of thing and Stefan knows much more the motorcycle. In fact, he's been testing it, so when they think the pieces might be interesting and give some benefit, I'm going to give them a try. If I ask, obviously they will let me try it, but I'm not there yet.
-Miller has put you among the candidates to win the first race. The weather is good and with the pace he says he feels comfortable, but he also says that he has to push the limit with this bike to make time. Psychologically, are you ready to squeeze it during the 24 laps of the grand prix?
-No, I think I need more laps and more experience. I have not fallen yet and it is not that I want to do it but there is more margin. I want to experience what the limit of the bike is and for that I need more laps, on the soft tires. Every time I do a fast lap the pace drops noticeably. For example, when we finished on Sunday I did 54.6, and then I did 55 medium pace and it was very difficult to go down to 55 low. Today I did 53.8 and I could do a run in which I finished with a 54.6, with what the last day seemed crazy to me, doing a high 54 pace, today it seemed feasible. I still have to improve one lap and that will probably change the limits and ride more comfortable at a lower pace basically because I can gain more confidence. So no, I'm not ready, it's only the third day on this bike. I have two left and I'm going to try to squeeze them as much as possible even though it seems like Friday is not looking like a very good time. I have to use these two days wisely to know the limits before the first race.
-Seeing your progression, do you miss a normal preseason, with another circuit like Sepang? Is five days enough? 444 444
-No, it is not enough, the more days the better, and with the level that exists right now in MotoGP the worse, all the bikes work very well, all the riders are fast and only having five days obviously weighs a bit and it is not which I like, but it's what we have to cope with. Despite being the third day, we are riding in some interesting times that I still think can be improved. I'm happy and satisfied with the result but, without a doubt, more training sessions at different circuits would have helped us a lot to be more competitive for the first race. But it is what it is, you have to put up with it.
Photos from as.com