Podium for Rocío del Alba at the XCO Spanish Open
The Madrilenian rode with the best, but could not contain the reigning under-23 world champion, Loana Lecomte, who took the victory.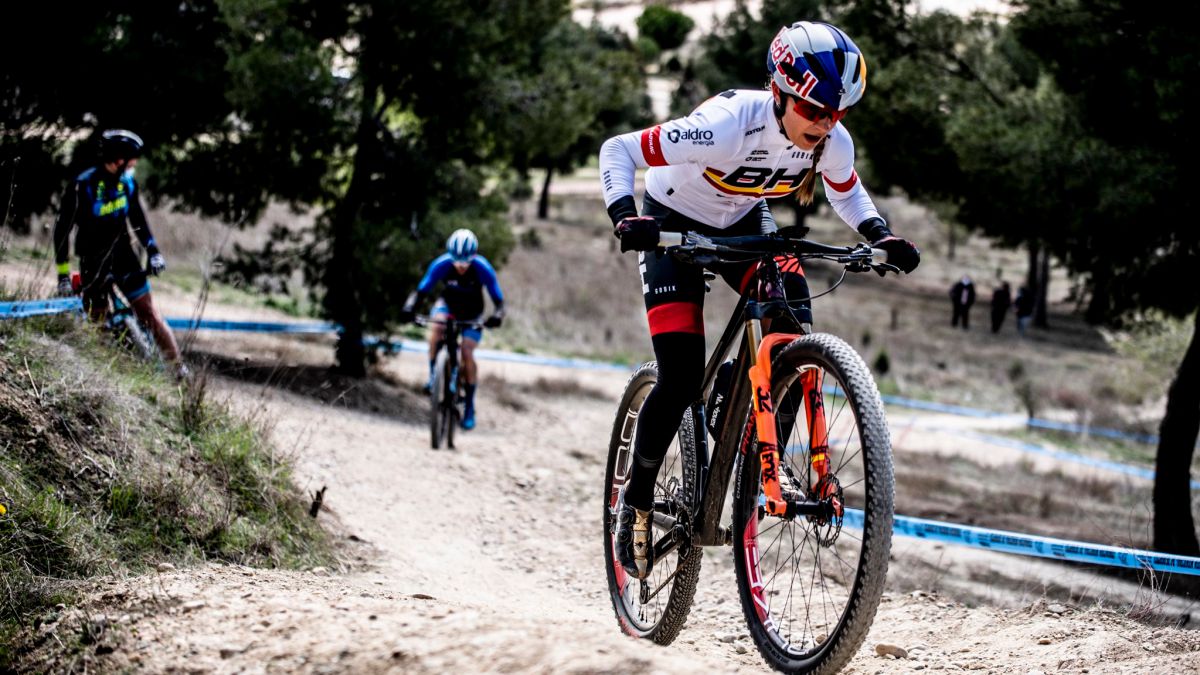 In the absence of races that enjoy international prestige, such as the Andalusia and La Rioja Bike Race (postponed due to the pandemic), good are national races. This Sunday, Valladolid hosted the XCO Cup of Spain Elite and U23, where Rocío del Alba gave a new sample of her excellent feelings this season.
Just two weeks after shining among the high echelons of MTB, with her fourth place in the Super Cup Massi de Banyoles (Girona), the BH Templo Cafés rider beat the copper with the best of the specialty in an explosive five laps scheduled at Cerro de las Conteiendas. The one who broke the race in the first lap was Loana Lecomte, current U23 world champion, with an attack that only Rocío and Maja Wloszczwska could follow.
Despite the good understanding between the Spanish and the Polish biker, the pace imposed by the French was too much. Little by little he managed to open the gap until he had almost a minute of advantage to calmly face the last lap, so he could savor the triumph alone at the finish line. Behind, Rocío had to settle for the third step of the podium by giving up in the final bars to Wloszczwska, but little more could be asked of the Spanish. The illusion that he transmits for the Tokyo Games is overflowing.
Photos from as.com