'The Players': the fifth 'major' starts today in Florida
The most important tournament after the four 'Grand Slam' will feature the participation of all the great players except Tiger, Koepka and Wolff.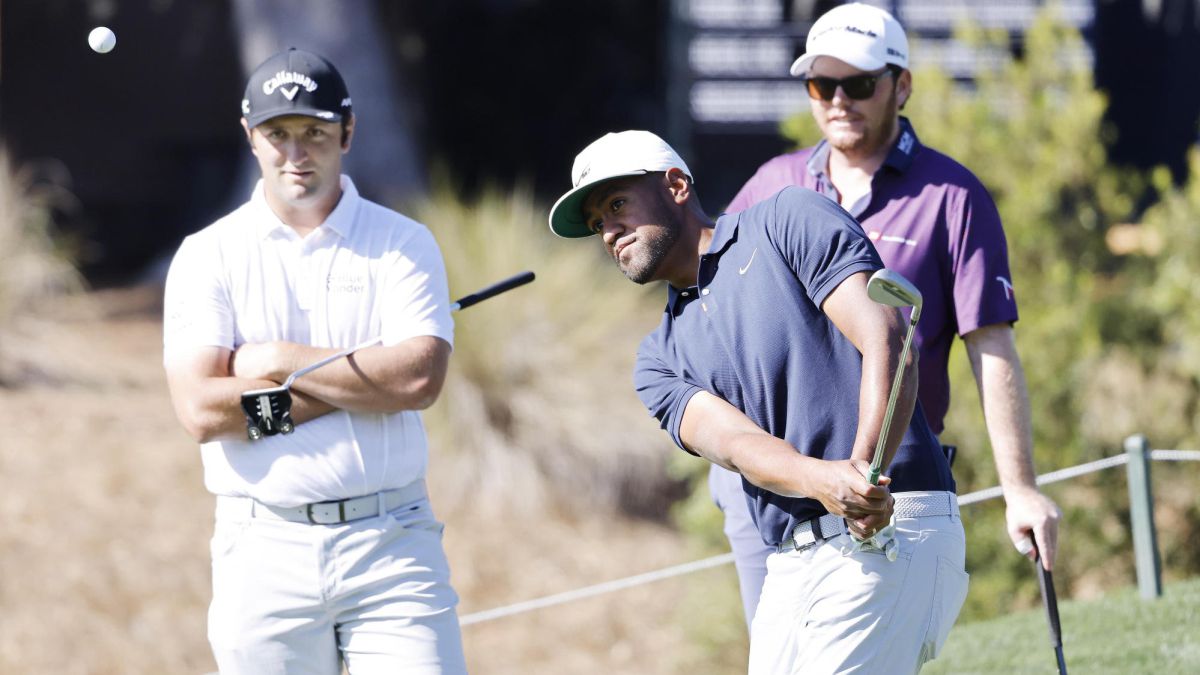 Dustin Johnson, Jon Rahm, Justin Thomas, Collin Morikawa and Xander Schauffele, numbers 1, 2, 3, 4 and 5 of the world ranking, start today in Ponte Vedra Beach (Florida) together with 48 of the 50 best players of the PGA Tour the prestigious The Players Championship. The considered fifth 'major' had to be canceled last year, for the first time in 47 editions, after the first day due to the uncontrolled spread of the Covid-19 pandemic around the world.
Despite the fact that the virus continues to hit hard in the US, the PGA has established strict health protocols that have allowed the return to professional golf activity. "We see the light at the end of the tunnel," says Jay Monahan, commissioner of the PGA Tour, who adds: "We hope that when a large part of our players are vaccinated, we can leave behind some aspects of our protocols, although we will continue to carry out tests for a while. time. "
In the strictly sports field there are only three significant absences, which shows the quality and interest of the players in the tournament. The casualties among the important players are: Brooks Koepka, 12th in the world with knee problems, Matthew Wolff (20th), in hand, and logically Tiger Woods who remains hospitalized after his serious car accident that has caused him important and serious fractures on the right leg. "I'm impatient to start. Now I feel that my game is consistent again, I feel quite good," warns Dustin Johnson while Rory McIlroy, the last winner in 2019, thinks more about simply being able to play: "All the players that are here we feel grateful to be able to do what we love the most, which is to play golf and try to win tournaments. "
With 8,000 people a day in the audience, 25% of the capacity, at least the players will feel some support although they must follow the rules: "I am happy that there are spectators, but at the same time I want everyone to be safe. I hope not all are concentrated around a hole, "said Rahm. Barrika golfer Sergio García (currently 43rd in the ranking) and Rafa Cabrera Bello (100th) are the Spanish hopes. The Movistar Golf (Movistar +) channel will broadcast the tournament. Today and morning, from 6:00 p.m. to 12:00 a.m. (Spanish peninsular time), Saturday from 7:00 p.m. to 12:00 a.m. and the final day of Sunday from 6:00 p.m. to 12:00 a.m.

Photos from as.com