Pepe Mel: "Girona leaves with the game given away"
The Madrid coach, very critical of the attitude of his team: "I don't think the rival will find as many little sisters of charity as today."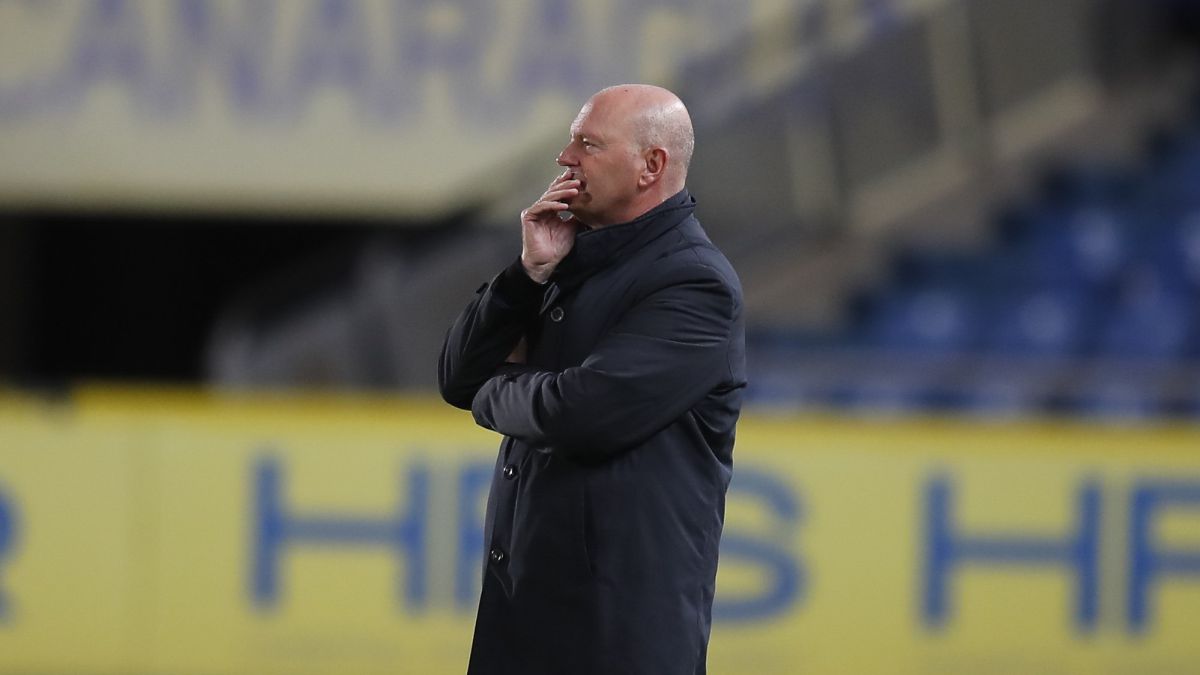 After a painful defeat against Girona, 1-2, the coach, who today had 90 games with Las Palmas and 700 in his entire career, was very angry at a press conference because of the way his team left empty from the Gran Canaria Stadium. The yellows, according to the coach, "we have told Girona 'take the game for you, we don't like it" .
The tying goal and assessment of the match. "They don't tie us, we tie ourselves. It's a major shit. In professional football, you can't concede that kind of goals. And it is that it already takes you out of the game, it is incredible. We had been inside during the first half, it had been difficult for us to get ahead and, in addition, we had the game in the way we had planned to try to go outside and win in superiorities to Girona on the wing playing them with three centrals. But of course, if in the first play of the second half we give them the tie and not too late also the second goal, because it is another gift, because in the end Girona leaves with the game given away ".
Francis words about the few occasions that the UD generated. "What Francisco says I will not discuss, but I do not think there are as many charity sisters as today. I do not think they will give him a game like the one we gave him today. Those minutes of the second half ... this is football professional. I'm very screwed up because all week we work to then give the game to the rival in this way. We have told Girona 'take, for you, we don't like it ".
The few times after going down on the scoreboard. "You keep the chances of Las Palmas, but if we remove the two comic actions of his two goals, what chances have Girona had? Araujo has had a very clear one in front of the goalkeeper, which would have been 2-1, and the has thrown to the clouds, but hey, that's football and it can happen. What you can't do is leave the game by giving your opponent something they don't deserve. Girona leaves with two gifts that, hardly, will return to have ".
The reason for the change of Araujo. "The change, you know. He is in great danger every time he has yellow and we could keep ten. Therefore, what I am looking for with that is not to stay with ten, neither more nor less" .
The Canarian derby in sight. "We trained this Saturday. We hoped to train in a different way, but we will have to do it with long and screwed up faces. Tomorrow what helps a little is to relax, look at the blows, see the people who are damaged, see if there is someone touched, to Let those who have not played work hard and we will think about the next opponent ... Honestly, I don't know how to work so that the chattering of the first goal does not happen again. It is very difficult because I have not seen him in my life. Today 700 games ago and I had never seen such a thing. "
The possibility of promotion promotion. "What we have to do is compete in each game and try to get the best out of it, the highest possible score and we'll see what happens. Neither winning meant you arrived nor losing it means anything bad. The forms hurt more than everything else. I think that We can do much better and do much better because we do things better than what has been seen today, that does worry me. The classification, in the end, when it ends, we will be where we deserve. There are 12 games left, there are many points and it can pass everything, so you have to work hard ".
Photos from as.com