Pedri and Mir share circuit and ball for a documentary
The MotoGP world champion, a fan of Barcelona, and the footballer, a fan of motorcycles, shared a relaxed day at the Circuit de Barcelona-Catalunya.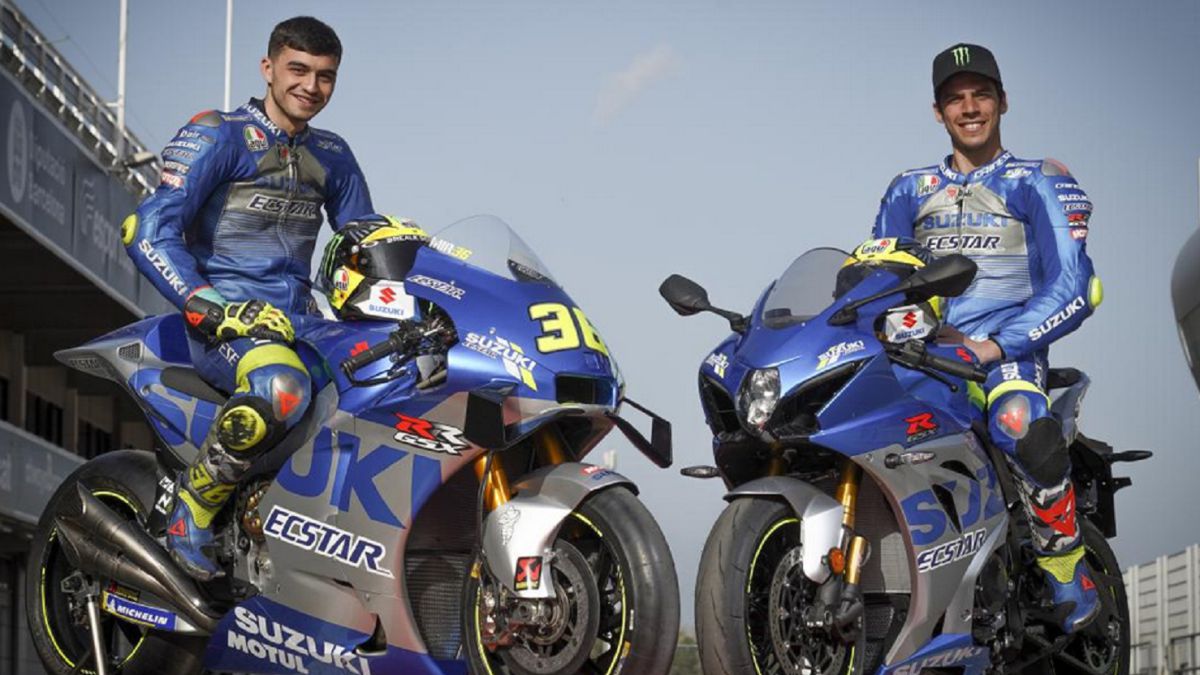 Pedri, the new sensation of Barcelona, had the opportunity to share a day ago with Joan Mir, MotoGP world champion, for a documentary that Barça TV is preparing and which is scheduled to be broadcast on March 17th.At the event, which took place at the Circuit de Barcelona-Catalunya, both athletes exchanged opinions and chatted about their hobbies. The Barcelona Player is a great fan of motorcycles and among his favorite riders is Suzuki, while Joan Mir declares himself a supporter of the Blaugrana team. The footballer had the opportunity to put on a competition motorcycle and see first-hand the details of the Suzuki GSX-RR, the rider's mount: "It has been a spectacular day, being here with Joan has been a very special day for me because it has a huge future and you can see what he is achieving ... I wish him all the luck in the world to continue doing what he is doing! When I try new things I always like to ask about what I am doing or talking about, and Joan He is a great teacher! I am very grateful to him. What surprised me was the dirt track, I did not know that they trained on gravel and it seems like a great change to train on gravel to compete on asphalt, but Joan explained to me that it is a matter of gain balance. I think it has a lot of good things, you can slide more and I was amazed with the things they do on earth ".
Mir, for his part, had the opportunity to rally with one of the footballers of the moment and was delighted with the initiative, also hoping that the evolution of the pandemic would allow him to invite the footballer to experience a great prize from his box and return a visit to the Camp Nou: "It was fun! I always like to do something different, and it was a pleasure to meet Pedri and some of the FC Barcelona staff. I am happy and proud of the day, I had a lot of fun, we burned a bit of rubber! A different but fun day "The first time you put on the jumpsuit is strange and I was teaching him to do it. It is something that is out of his control, as he has never done it before, and for sure if I had to go to the Camp Nou one day, it would be strange for me. So with the monkey he was a little out of his comfort zone! I am looking forward, once the COVID situation improves, to invite him to a race to come to the Suzuki box to enjoy the MotoGP ™ experience, and to see if I can go to Camp Nou! ".
Photos from as.com