Pedri: "I am proud to represent my country"
The canary happy with Luis Enrique's call and playing with Messi: "It's a joy." Rafa Mir also surrenders to the Argentine: "They play with one more."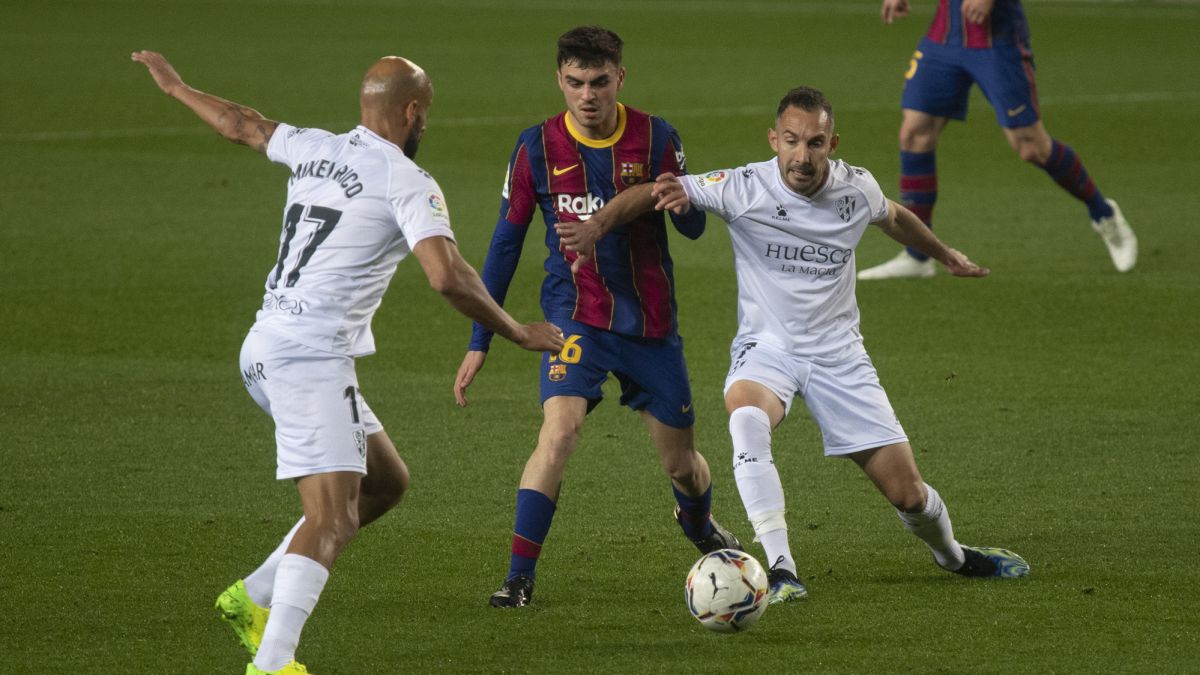 Pedri was the Barça player who spoke after the game at Movistar Laliga. He surrendered to Messi and thanked Luis Enrique for the call: "They are down in the table but they squeeze you well. Now we are four behind Atlético. We weren't going to give up the title. I want to focus on Barça now. add three at a time. Playing with Messi is a joy. The goals in the games are already seen by everyone, but I also see it in training. I try to find it. The National Team? I was at home in case there was a surprise and I am proud to represent my country ".
Rafa Mir gave his vision from Huesca: "On the play, the ball went high, I tried to cushion it and went up. The 10 is very decisive. The penalty play? The goalkeeper hit me and it's a penalty; they are like all of them The whites who penalized, the granas, no. We have to keep rowing. What am I going to say about Messi? They play with one more. There are 33 points left at stake. We have to keep working and we can turn it around ".
Photos from as.com