Pau Torres: "We are excited to do great things"
The Villarreal center-back appreciated the move to the quarterfinals and the next rival, a Dinamo from Zagreb grown after eliminating Tottenham.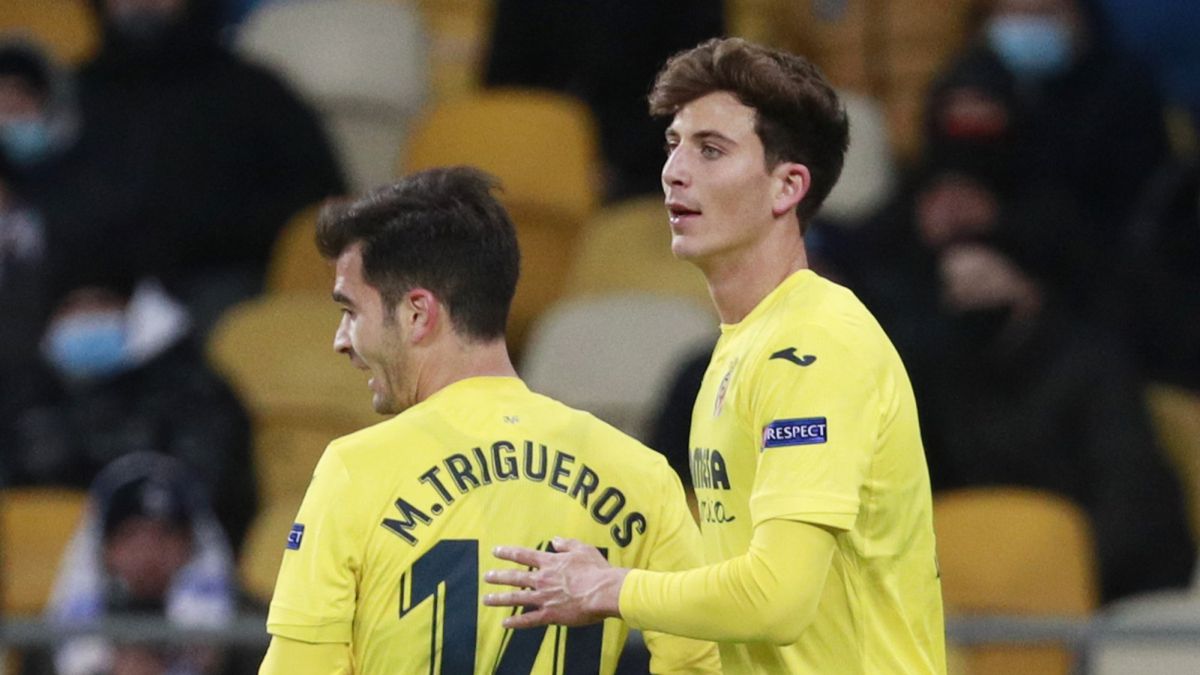 Villarreal will face off against Dinamo Zagreb in the quarterfinals of the Europa League. Pau Torres, Marcos Senna and Héctor Font, the last two former players and members of the club's structure, valued the crossing against a rival that has grown after giving the surprise by eliminating Tottenham.
Dinamo: "It is a rival who gave the surprise by eliminating Tottenham. Nobody expected it and they proved to be a very strong team in their stadium. They showed their potential by eliminating a great team like Tottenham, so they showed that it will not be easy at all" .
Affordable rival: "At this point no one is giving anything away anymore, so we will have to be very focused and continue at the level shown in the other qualifying rounds to continue advancing."
Very excited: "We are very excited, it is always nice to play in Europe and much more at this stage of the competition. This is a year in which we can do great things if we are demanding with ourselves, so we are very excited to go the furthest ".
Good draw: "This was a draw that could happen anything, all rivals were complicated, so we must respect the opponent as much as possible and prepare the matches at the highest level."
Senna: "The first step is Dinamo and nothing else"
Draw: "The first thing is that we did not want Granada and Manchester and it was their turn together. We started with Dinamo, a team that has eliminated Tottenham, which is something to have into account ".
Dinamo: "You have to keep track of this rival and more so seeing how they passed, they are in the quarterfinals and they have won it. They will be very excited and it will be a very complicated tie. They will also think that they have had a rival they can win. We are going to go step by step and respecting the rival ".
Not playing quarterfinals on neutral ground: "Knowing how your field is favors you, having to play two games away is a negative point, but we will see what happens in this first round" .
Semifinals: "In the semifinals we will see, we cannot forget Dinamo, I have lost there and I know how difficult it will be."Héctor Font: "Dinamo will be very motivated after Tottenham"
Rival: "Looking at Dinamo's results you see that they are a tough team and that they must be very motivated after Tottenham" .
Feelings: "The feelings are very good, you have won all but one of the games and we are in a good moment. We have to go step by step, but it could be a semi-final to count Arsenal again."
Photos from as.com