Pablo Laso: "We shared the ball very well"
Pablo Laso, Dusko Ivanovic and Edy Tavares have given their assessments of Real Madrid's victory against Baskonia, on the 26th day of the ACB.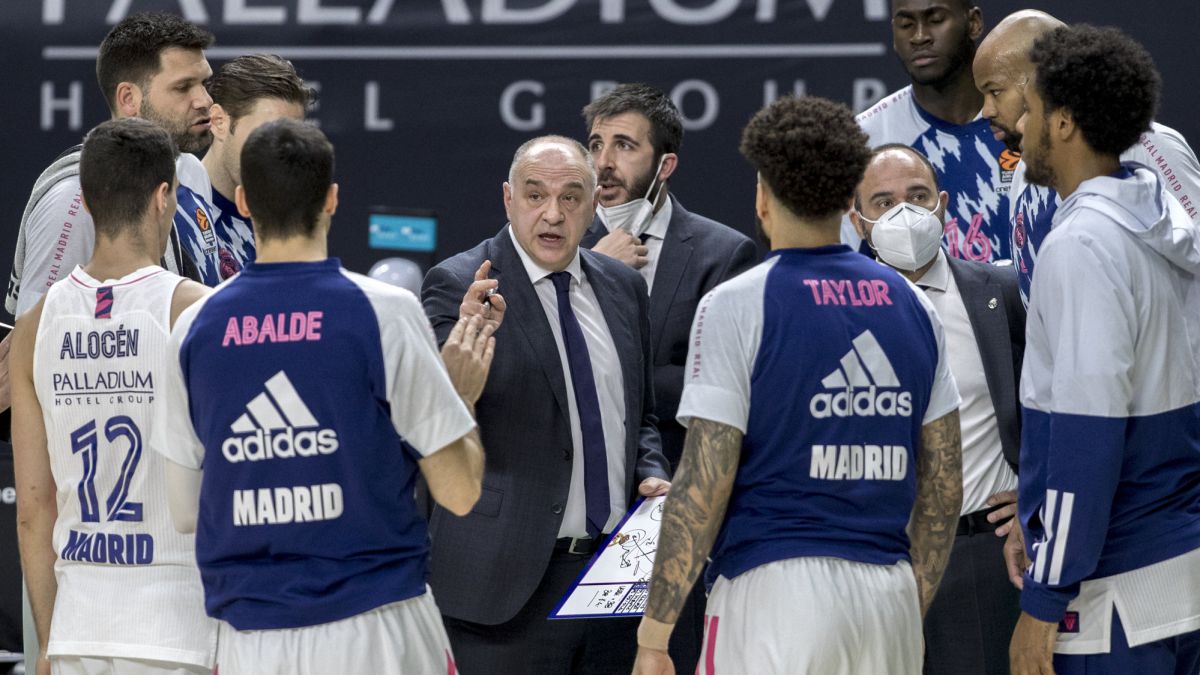 Pablo Laso appeared in the Buesa press room satisfied with his team's game. "I want to congratulate you on the victory. I think we played a very solid game, having few losses and looking for open shots. In the third quarter they were quite successful in triples and that gave them a bit of air. In the end, we managed to maintain our composure and I think that Carroll's departure has also been decisive ", he assured.
The white coach recalled that "in reality we have been very solid, especially with the issue of losses in the first quarter and in the last minutes. Offensively we shared the ball very well but I don't think it was our best game in recent weeks. The quarterfinal against Valencia in the Copa del Rey, for example, I do think it was the best in recent months, "he added.
Finally, he referred to the calendar. "It is very demanding. Baskonia, for example, had a war here on Friday and that may have taken away some of their freshness. In this season it is very difficult to be 100% every day from a physical point of view but also a mental one. You have to be prepared to know how to turn the page both when you win and when you lose, "he said.
Ivanovic: "We were very cold"
The one who was not very satisfied was Dusko Ivanovic. "Tonight, Madrid have played better because they have been more aggressive throughout the game. When we play hard and make good defenses we are a good team. Very good, I would say. But if we don't, it is very difficult to win. Not only to Real Madrid but to any team. When we were 6 apart, it was difficult for us to find good shots to overcome them. It has become very difficult for us. But I think that everything depends on us and that we have to think that, with good defenses, then we will find solutions in attack. We have been very cold, without contact and without aggressiveness. I repeat that if we don't play good defenses then we don't have confidence and we attack worse ", he reflected.Tavares: "We had to defend well"
The most outstanding player of the clash, Edy Tavares, has also spoken. "I think it was a very difficult game against one of the best teams in this league. They always play very physical and with great aggressiveness. We knew we had to defend well, avoid being scored a lot of points and not getting a lot of rebounds. I think that we have achieved it and that is why we have won the match ", he said.

Photos from as.com