Pablo Laso: "Rudy and Llull are ruled out against Baskonia"
The Real Madrid coach, who visits Vitoria on Sunday (18:30, #Vamos), will have the same players as in El Clásico, since Tyus has trained normally.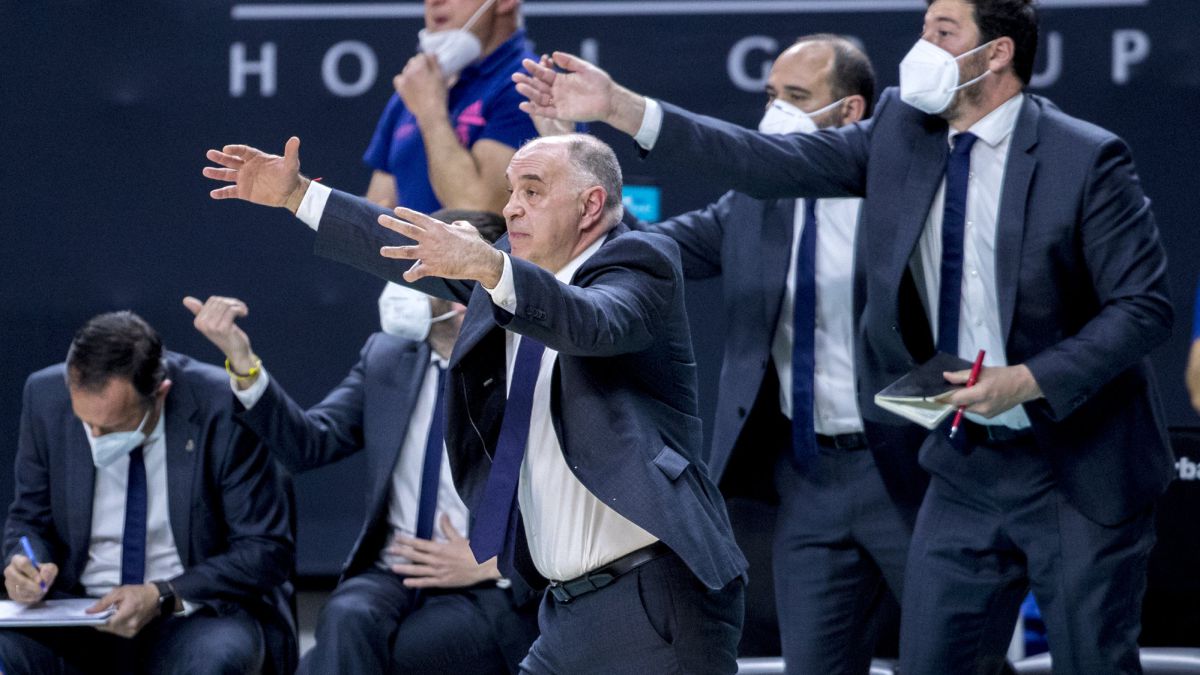 Pablo Laso, coach of Real Madrid, put the accent, before the game against TD Systems Baskonia, on "the solidity of the game in general" and, above all, on "playing with energy, rebounding and keeping the rhythm of the game".
"Playing in Vitoria is always a very demanding match. Baskonia has a very good blocking and continuation game with Vildoza and Henry, very good shooters with Peters, Giedraitis and Vildoza himself too," said Laso.
"Pollonara and Peters open the field a lot in the position of four. Then, they have solid centers and are rebounding very well in attack. They have a great level and they are a team that will demand us from the beginning," added the Madrid coach in statements provided by the club.
The coach pointed out that his strong point "must be the solidity in the game in general."
"Defensively, know what we have to do at all times, play with energy, be able to rebound and, from there, have a bit of the rhythm of the game and be able to run. And if not, look for the best situations in attack and execute them It is something practically obligatory every day for us, "he indicated.
Regarding the physical moment of the team, the preparations affirmed that they had the same players as last Thursday against Barcelona in the Euroleague.
"Tyus has trained well, so the same 13 players who played last day are available. There are 12 from the first team plus Tristan and we will decide before the game who is left out taking into account that Rudy, Llull and Randolph are ruled out "concluded Pablo Laso.
Photos from as.com