Oviedo ends Zaragoza in a flash
Rodri gives the award to the Blues against Zaragoza that was left without an answer after the carbayón goal shortly after the start of the second half.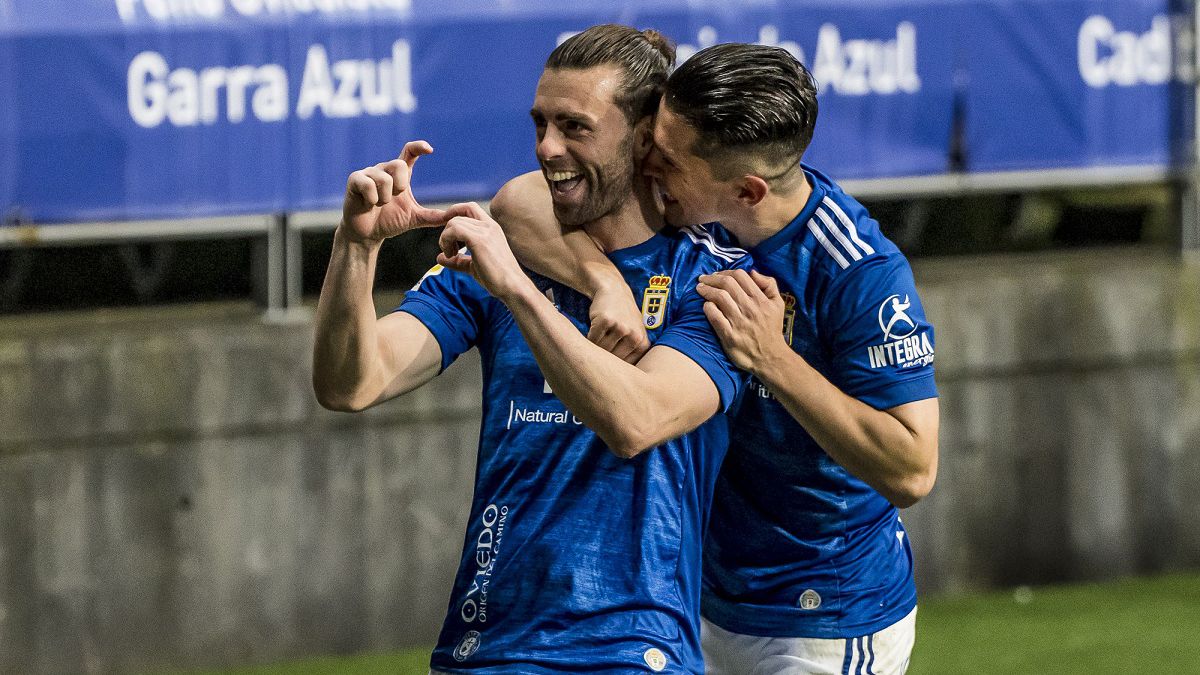 A spark within the general thicket, a play with a center from Borja and a header of faith from Rodri, were enough balance to unbalance a game without rhythm, lethargic, between two teams that sail away from their initial wishes. Rodri's goal accommodates Oviedo in the warm area of the table and increases the problems for Zaragoza that squanders its mattress with the descent. Ziganda surprised with his bet on the eleven for the lead, with Rodri as nine, in the place of Blanco Leschuk. Oviedo lost something more than a center forward, also its reference in long balls. After a couple of approaches without a prize, Zaragoza began to warn on Narváez's boots, but his right hand, minute 15, went high. Oviedo's response showed his cards: robbery and career. Nahuel crossed but Cristian caught quickly before Rodri. The two clearest in the first part were visitors. At 19 minutes Nieto shot to the side of the net after a rebound in a corner. At 29, Vigaray built a highway in his band, crossed and Narváez controlled and shot. Grippo's head avoided the goal of the Aragonese attacker. The feeling at rest is that Zaragoza had been in command and Oviedo had preferred to wait for a robbery. But in any case, the party lacked a couple of marches for action to be seen in the areas. The play that accelerated the clash happened 7 minutes after the restart, after a left-footed shot from Alegría and a header from Grippo that did not find the treasure. Borja challenged his pair on the left and centered a balloon that Rodri took advantage of to impose himself on a tender Jair and head the net. The 1-0 punished the poor staging of Zaragoza in the second half. Because Oviedo kept attacking. Nahuel was close to taking advantage of a mistake in the area but Cristian was attentive. Afterwards, the Argentinian deflected a poor right hand from Borja. The Oviedo seemed to go to more in the crash. JIM's changes tried to enliven Zaragoza, who could equalize in a rough play in the blue area. El Toro collided with Grippo and the ball went to his hand. After checking in the VAR, the referee ruled the attacker's foul. Sangalli closed the match with a Vaseline to the crossbar.
Photos from as.com