Oviedo and Leganés, pulse to look up in the table
The blues want to fight for the play-off zone, with Nahuel in the eleven, and the pepineros, put pressure on promotion, with news in the team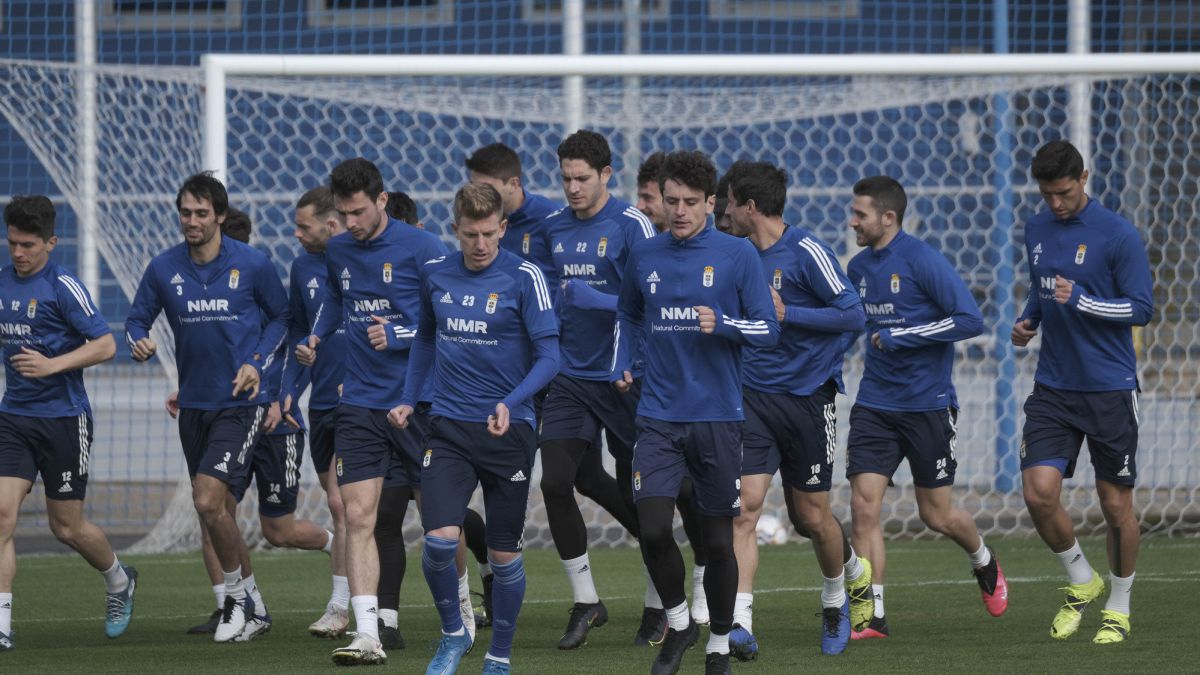 Oviedo and Leganés advance through the competition with their sights set above (follow the match live on AS.com). The Blues seek to approach the play-off positions, a goal that is marked from the inside, and the pepineros pursue the first two positions, the shortcut to return to the First Division. The two measure their ambitious aspirations at the Tartiere at somewhat different times.
For Oviedo, things are working again in an excessively irregular season. Those of Ziganda accumulate 8 of the last 12 points in play and the tie in the Espanyol field has endorsed the team's work. Powerful arguments to face the duel against Lega with the best prospects.
Ziganda will maintain the base of his team although he considers incorporating something new in the attack front. The return of Nahuel, a substitute although a hero in the end against Espanyol, seems certain, occupying the middle point. The doubts lie in knowing the identity of the forward. Blanco Leschuk could return to the team after a couple of weeks in which Rodri has had the starting band.
The Leganés return to Oviedo, a land of hopes that almost definitively catapulted their dream of promotion to First Division five years ago. From that night (0-1), neither the scorer of the goal (Gabriel), nor the one who saved the penalty that today canonize Pepinerismo (Serantes), no longer survives in the squad. Only Bustinza, then a starter, plays today in a squad that Garitano returns to direct without wanting to know anything about the Tartiere's feat. "I don't remember," he answered bluntly on Friday when asked about 2016. "It won't help us win this time," he definitely buried any hint of nostalgia.
The one from Bergara only thinks about the here and now. Short-termism with which he hopes to score three points in the first game of what will be a hellish month for the Blue and Whites. Namely: six games, two at home and four outside of which three (Almería, Mallorca and Espanyol) will be against direct rivals and with almost no solution of continuity. The Cotton Test.
And all after having chained two setbacks (defeat in Cartagena, draw against Espanyol) that worry about Butarque. Both duels showed a poor image and, above all, lacking punch. In the last three matches, Leganés barely added three shots between clubs in a poor average (0.33 per day) and far from the whirlwind in which Garitano converted his team on his return: in his first four games he averaged 2.5 goals per encounter. The coach could shake an eleven in which he will not be able to count on Omeruo, Silva and Avilés due to injury.

Photos from as.com