Not even Atalanta can with Inter
Antonio Conte's men continue to command Calcio thanks to the victory by the minimum against Dea, signed by Skriniar. Great defensive game for the Milanese.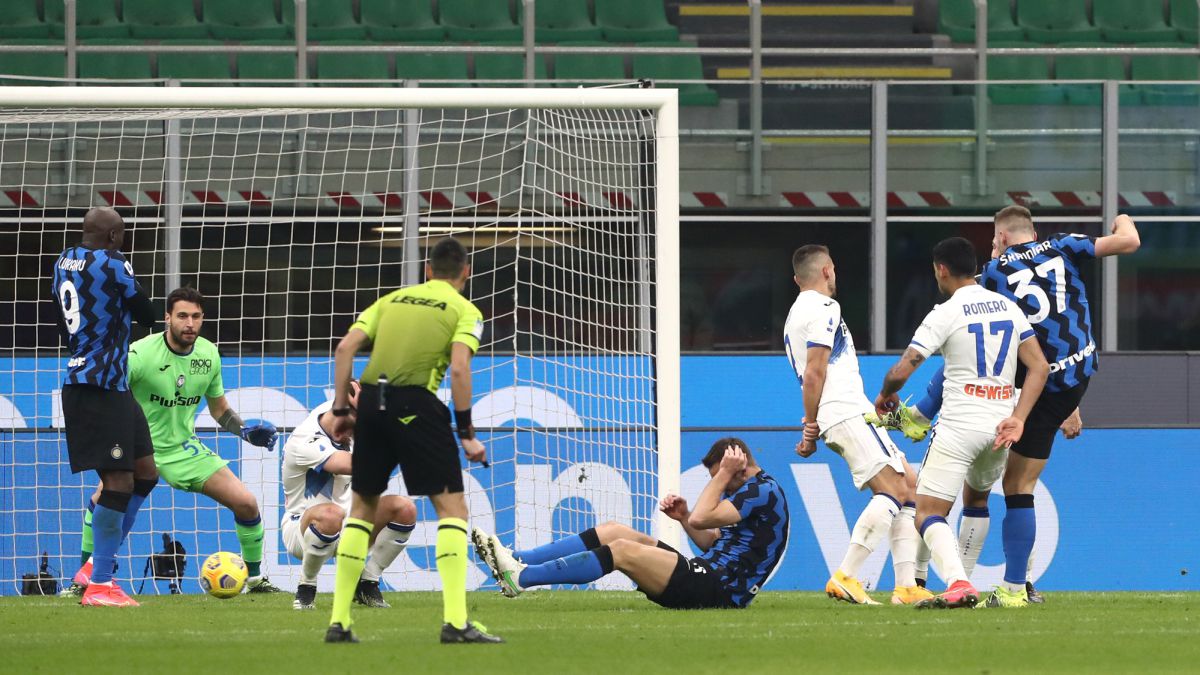 Nor Atalanta, which came from four great league victories in a row, can with the strength of this Inter. Canceling the lead of Bergamo is something that almost no one achieves in Calcio, but the strength of Conte's men grows day after day and it shows with the enormous sacrifice of their most talented men as well. In the last nine appointments they only conceded two goals, although leaving a clean sheet against Gasperini's team cost a huge job. Handanovic neutralized the attempts of Zapata and Muriel (who started again on the bench, replaced by Malinovskyi), and the visitors pushed until the end, running into the interior wall. The decisive goal came in minute 55, when Skriniar finished a scrum in the area with a cross shot.
Atalanta did not play badly, but Conte's tactical order is bordering on perfection and his lead in Serie A is increasingly solid. With this, Inter added their seventh consecutive victory: Milan and Juve, at six and ten points, are still far away. It would be very strange if the scudetto did not end in the Nerazzurri shirts. La Dea, meanwhile, despite the defeat, is still alive in the fight for the Champions League positions. That is not little.
Photos from as.com